Back
Midland G7Pro Pair, PMR/LPD,incl.desktop
charger and battery pack (800 mAh)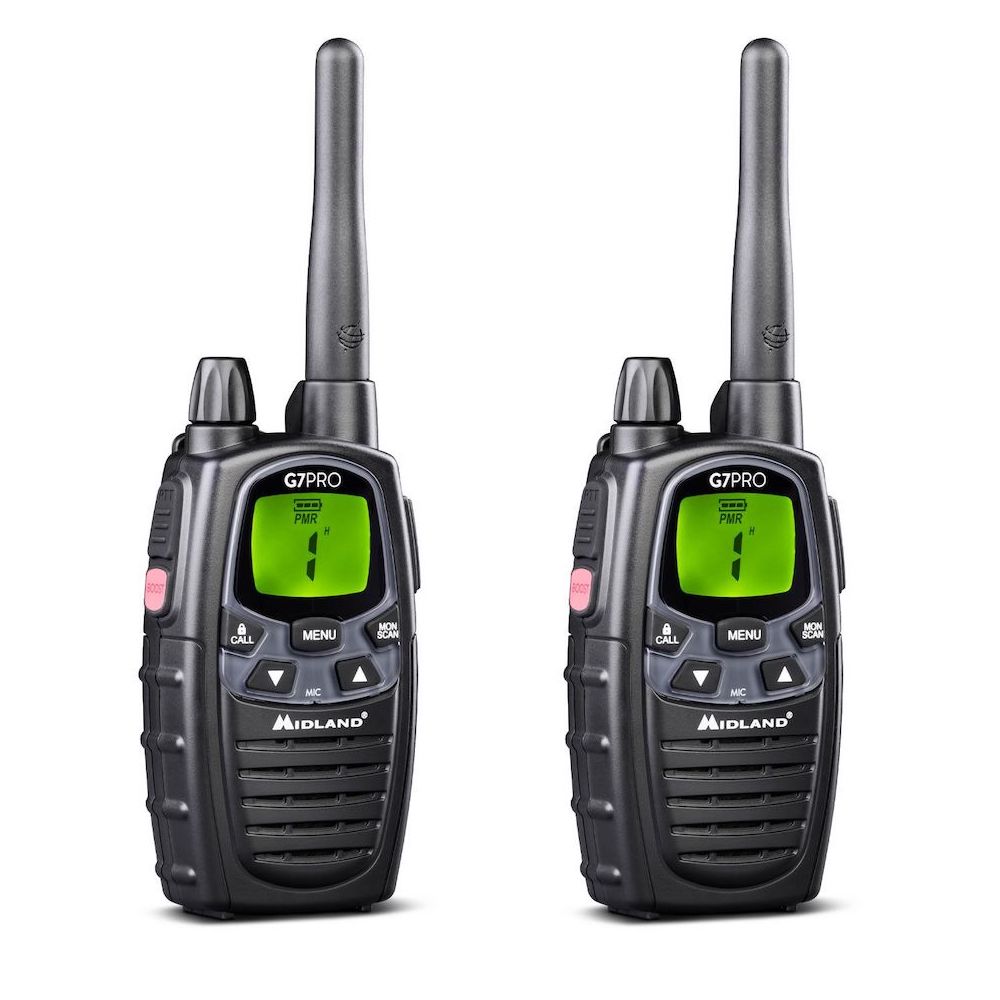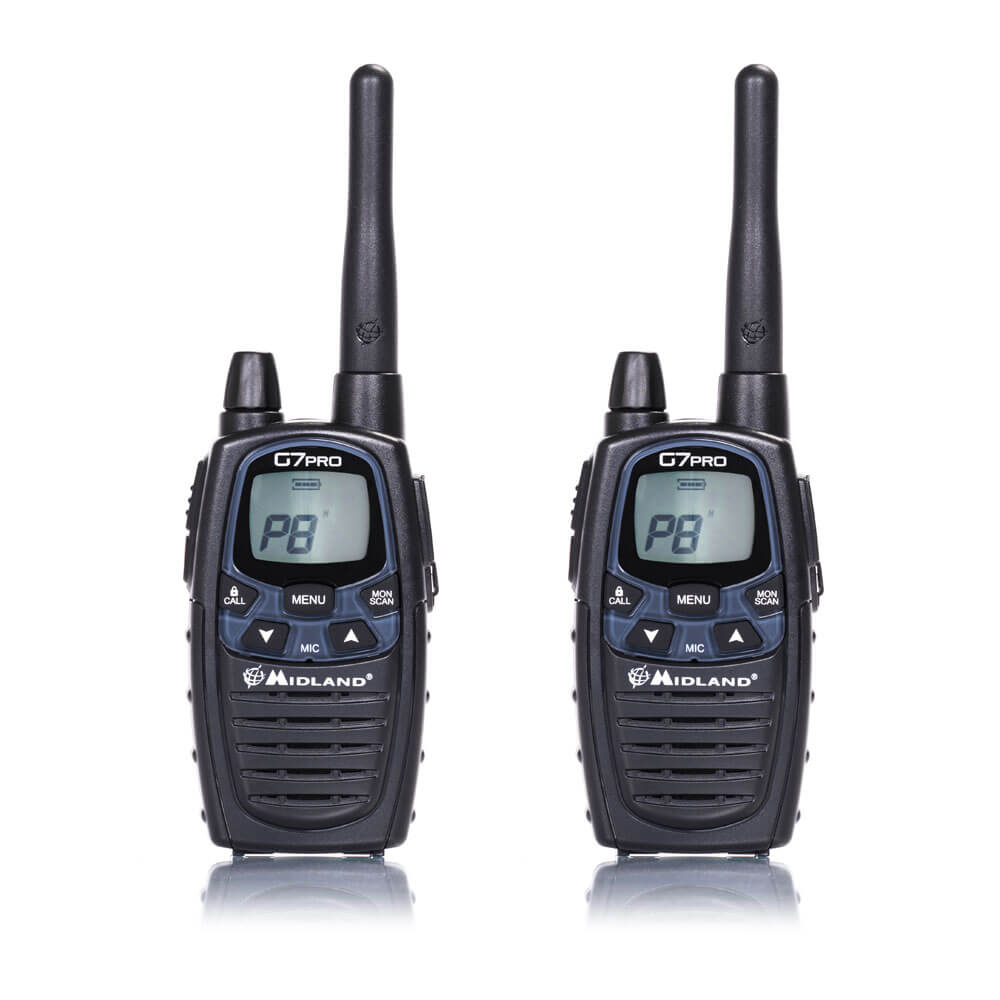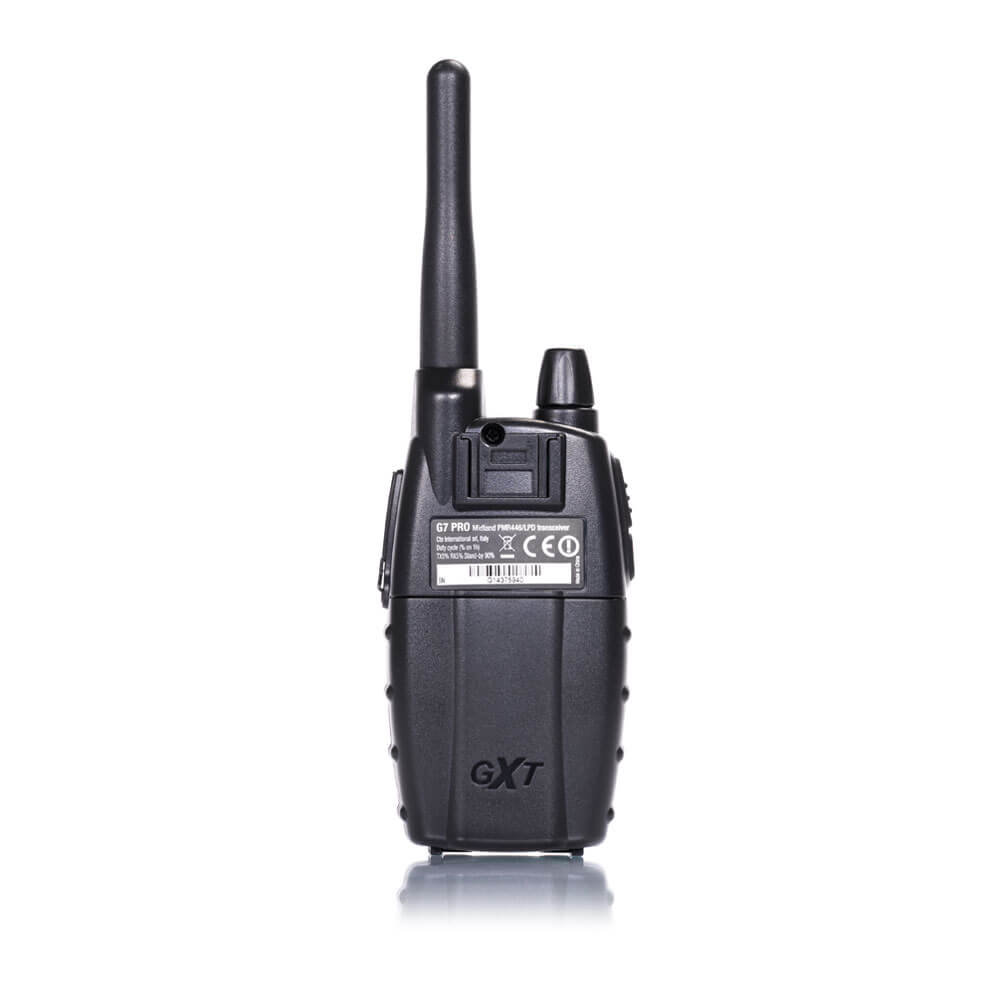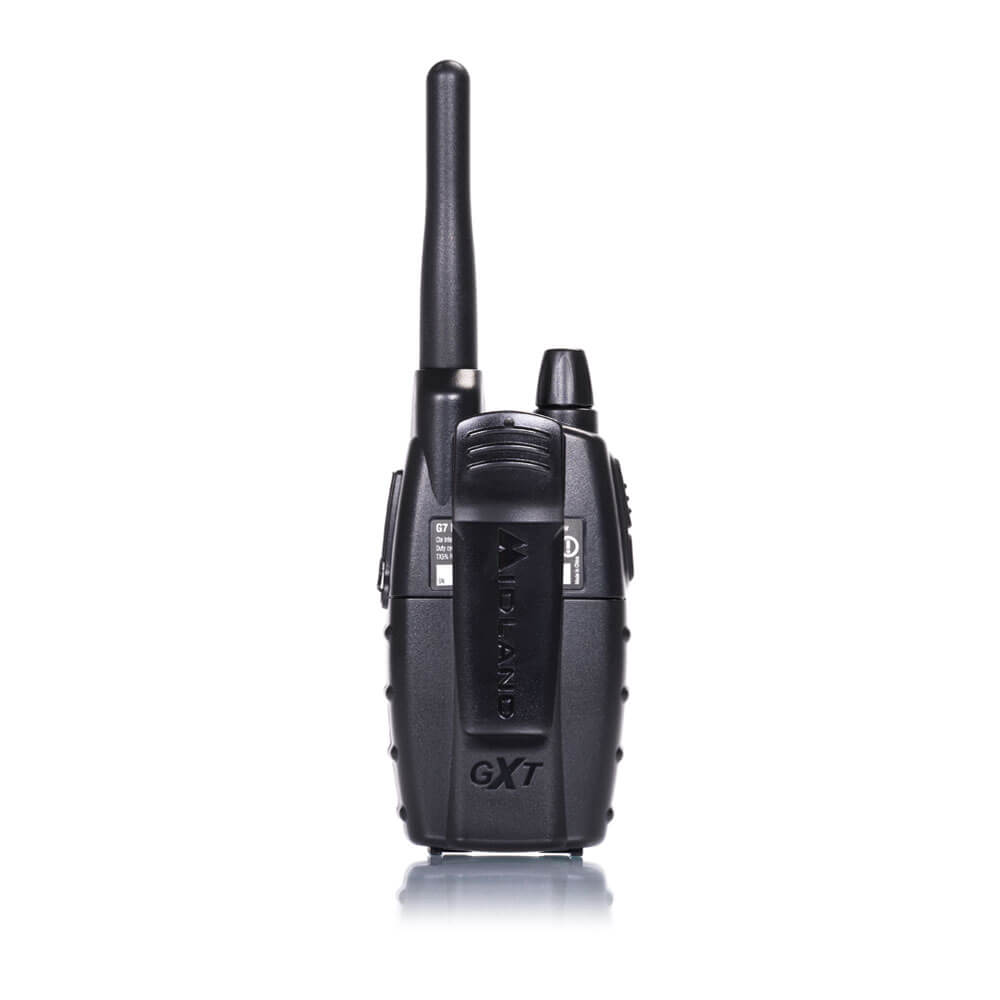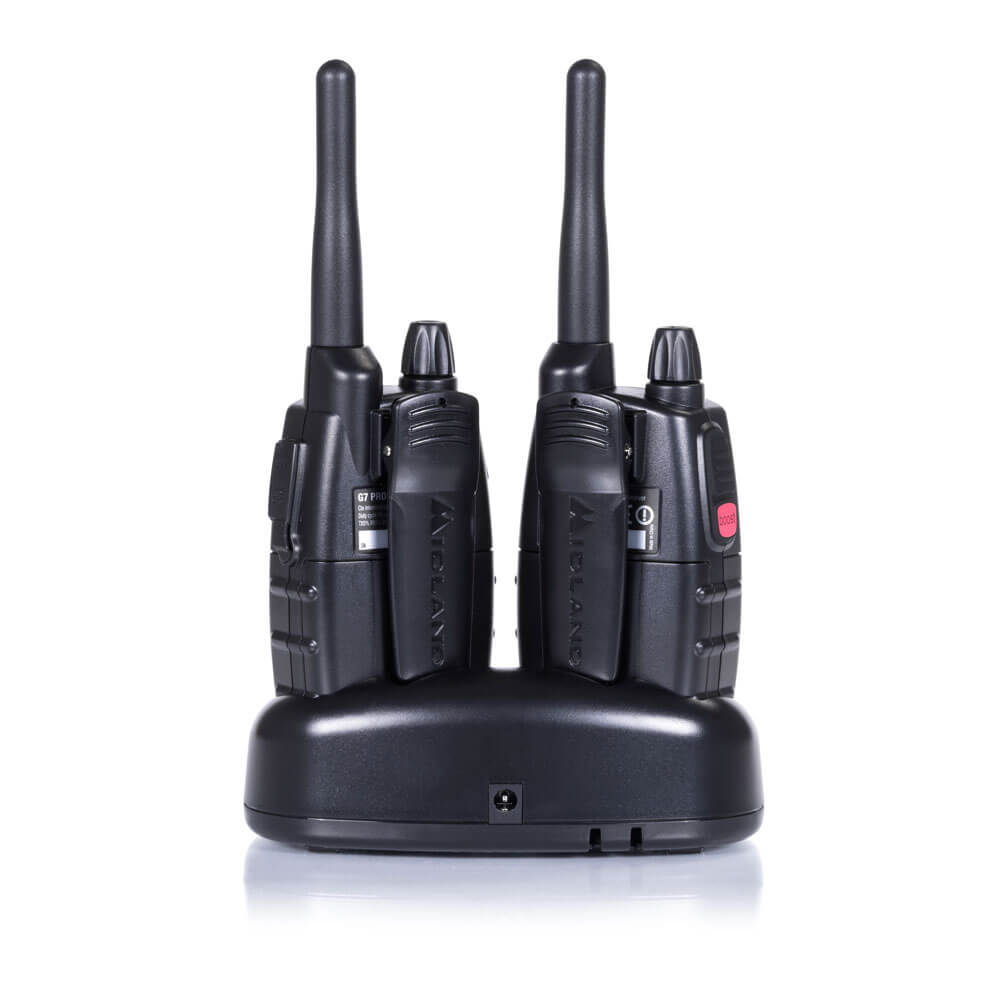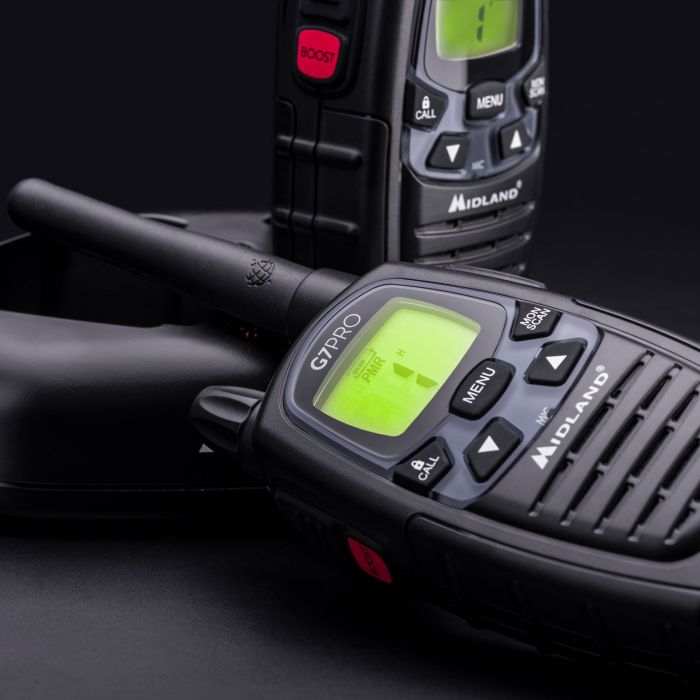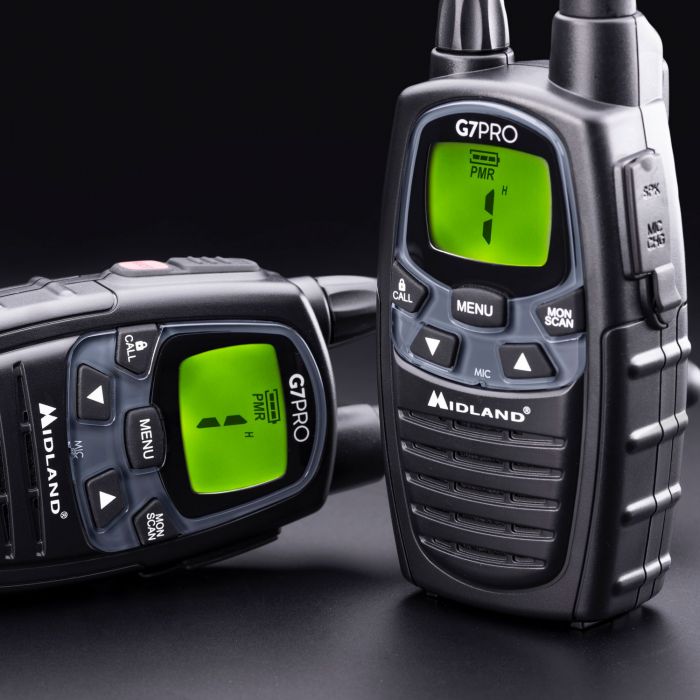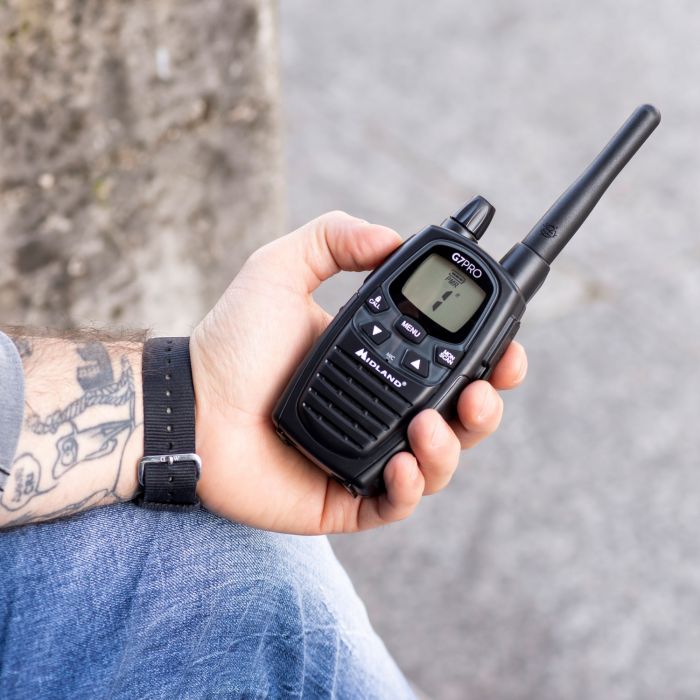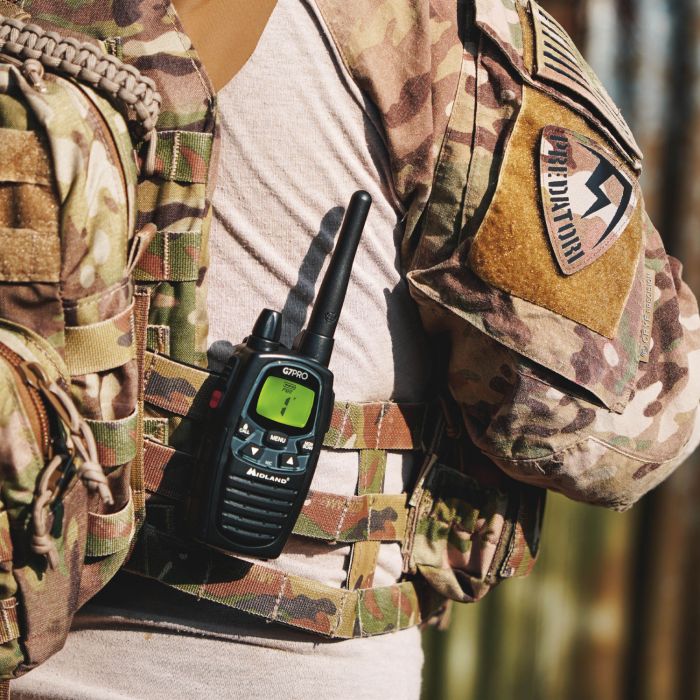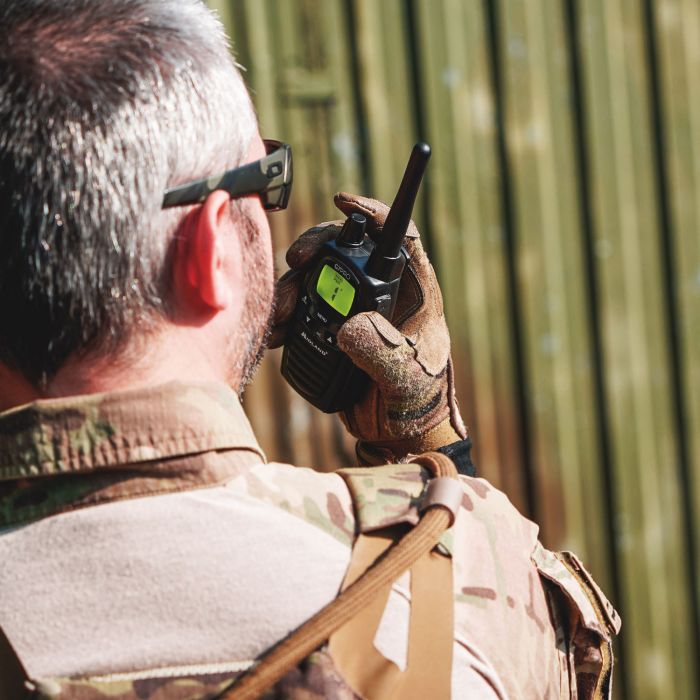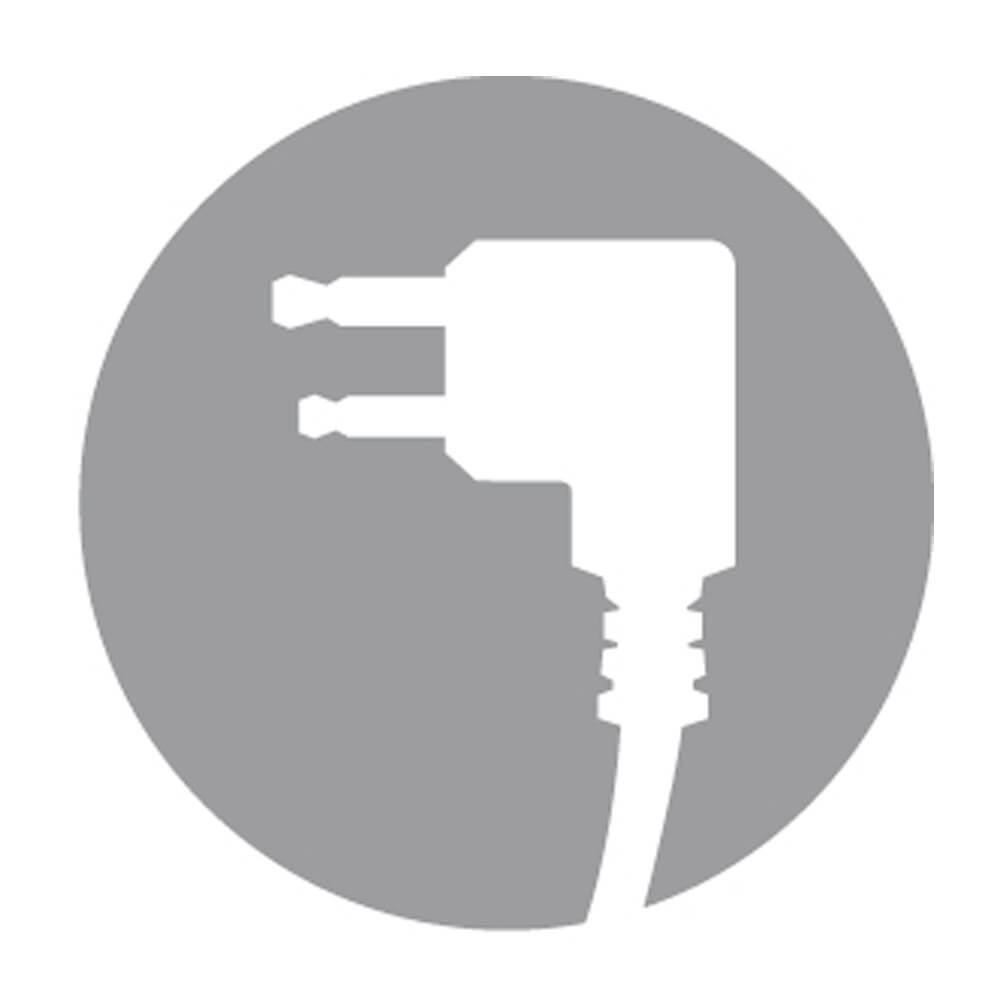 Item no.:C1090.13
EAN:8011869201943
Share this product now:
Description
►
Dual band operation on 16 channels PMR446 and 69 LPD channels
►
Improved sound quality and sub-tone squelch process
►
Double PTT with boost function
►
Side Tone: Post-noise suppression
►
Dual channel monitoring
►
Large display
The Midland G7 Pro combines the most advanced technology in radio communication with extreme reliability. This dual-band radio is equally suitable for professional and recreational users and is ideal for use in all activities.
The Midland G7 Pro includes all the functions you expect from a new and modern radio and ensures maximum efficiency.
Particularly noteworthy is the VibraCall alarm, with which you will not miss a call even in noisy surroundings, as well as the long operational readiness when using the automatic power saving mode (50 % power saving). It also has an easy-to-read LCD display with backlighting and simple operation using centralised control buttons.

Functions:
16 PMR446 and 69 LPD channels
38 CTCSS coding tones
104 DCS identification tones
LC display with backlight
Vibrating alarm
hands-free function (VOX)
5 selectable ring tones
Transmission confirmation (Roger Beep)
Keypad acknowledgement tone
Channel search (Scan)
Dual channel monitoring
Monitor function
Energy-saving function
Battery status display
Low battery indicator
Technical data:
Range: up to 10 km
Operating temperature: from -20° to +50°C
Battery configuration freely selectable: 4 x AA NiMH rechargeable batteries, 4 x AA alkaline batteries.
Weight (single device): 120 g
Dimensions (single device): 122 x58x34 mm
Scope of delivery:
2 radios, plug-in charger, dual stand charger, 2 800 mAh battery packs, belt clip, quick guide