Back
Albrecht AE 6199 VOX, 12V
CB Mobile, Multi, incl. 6-pin microphone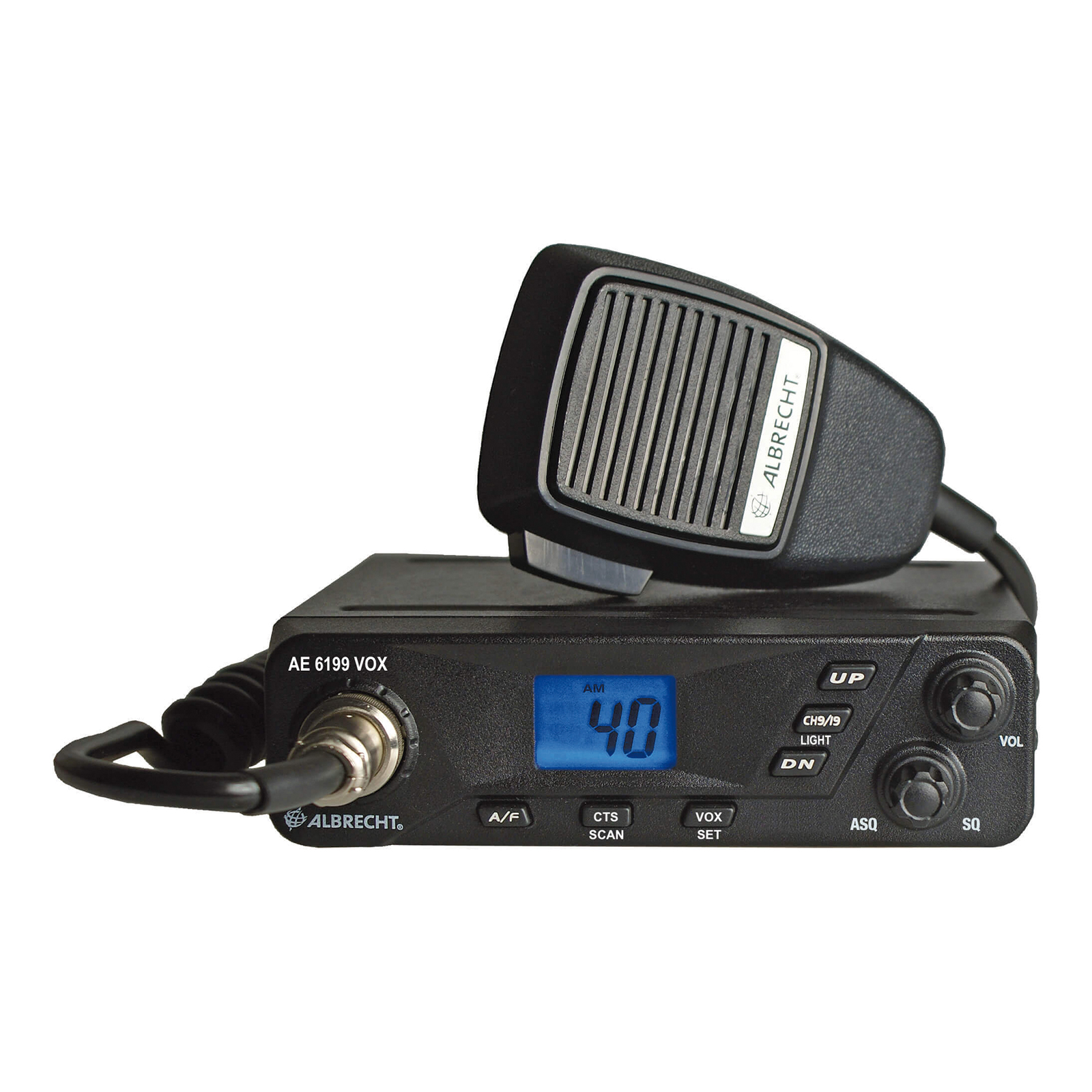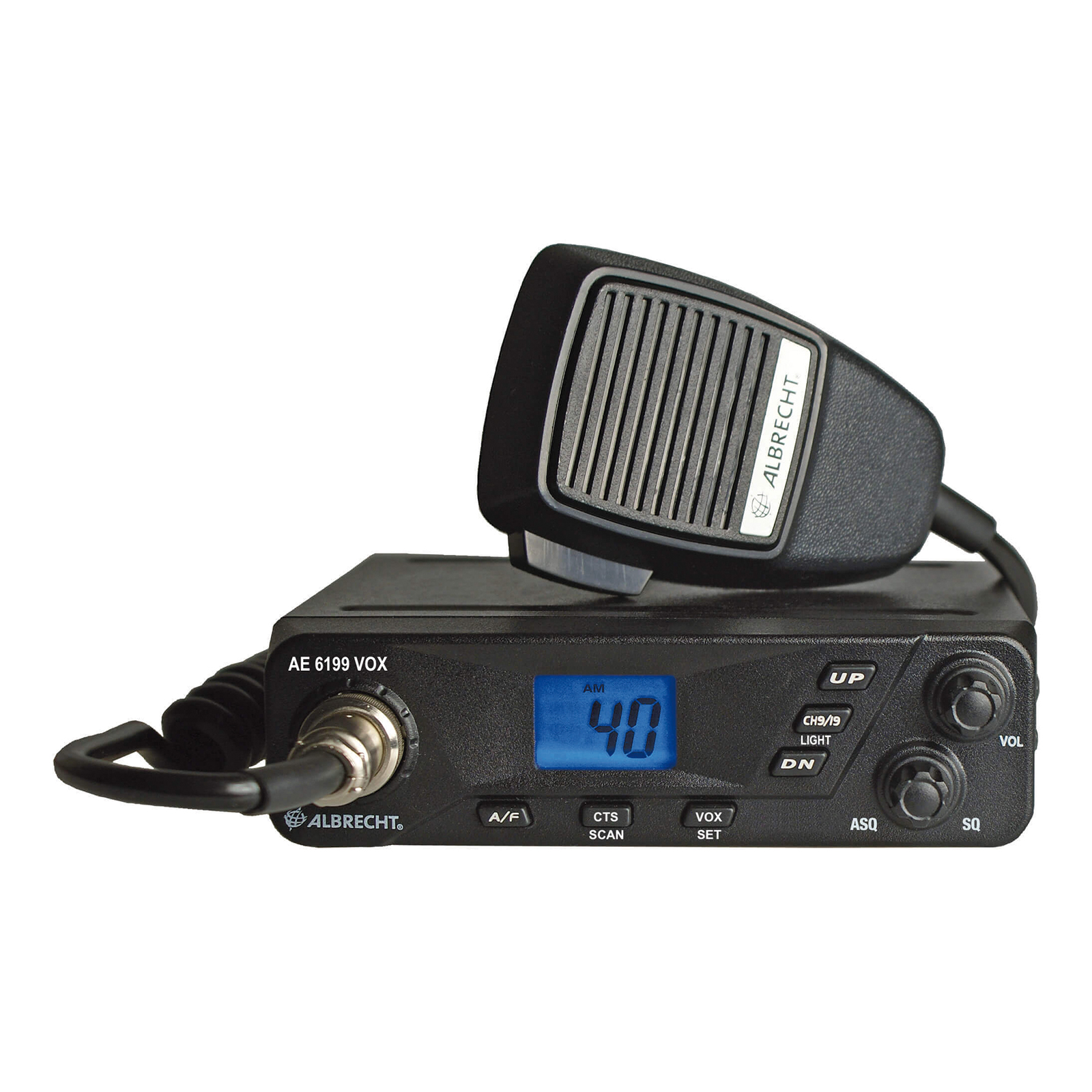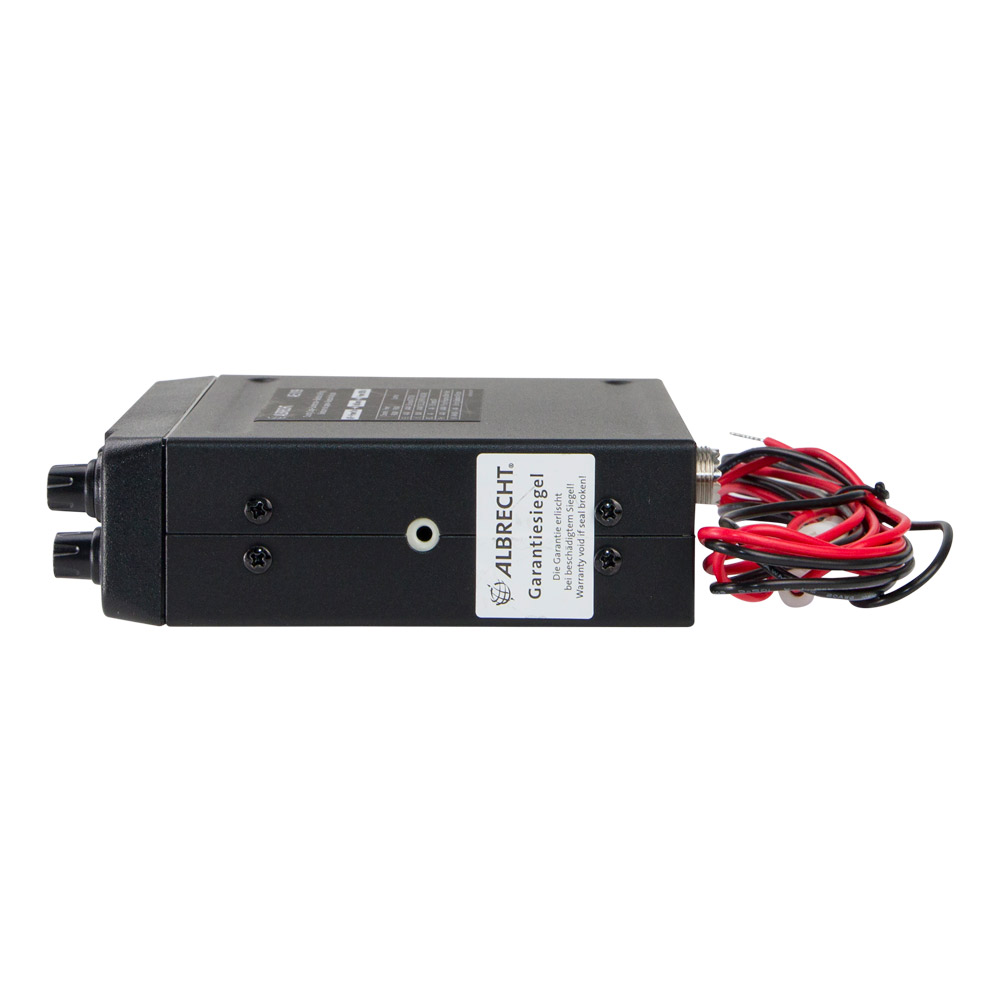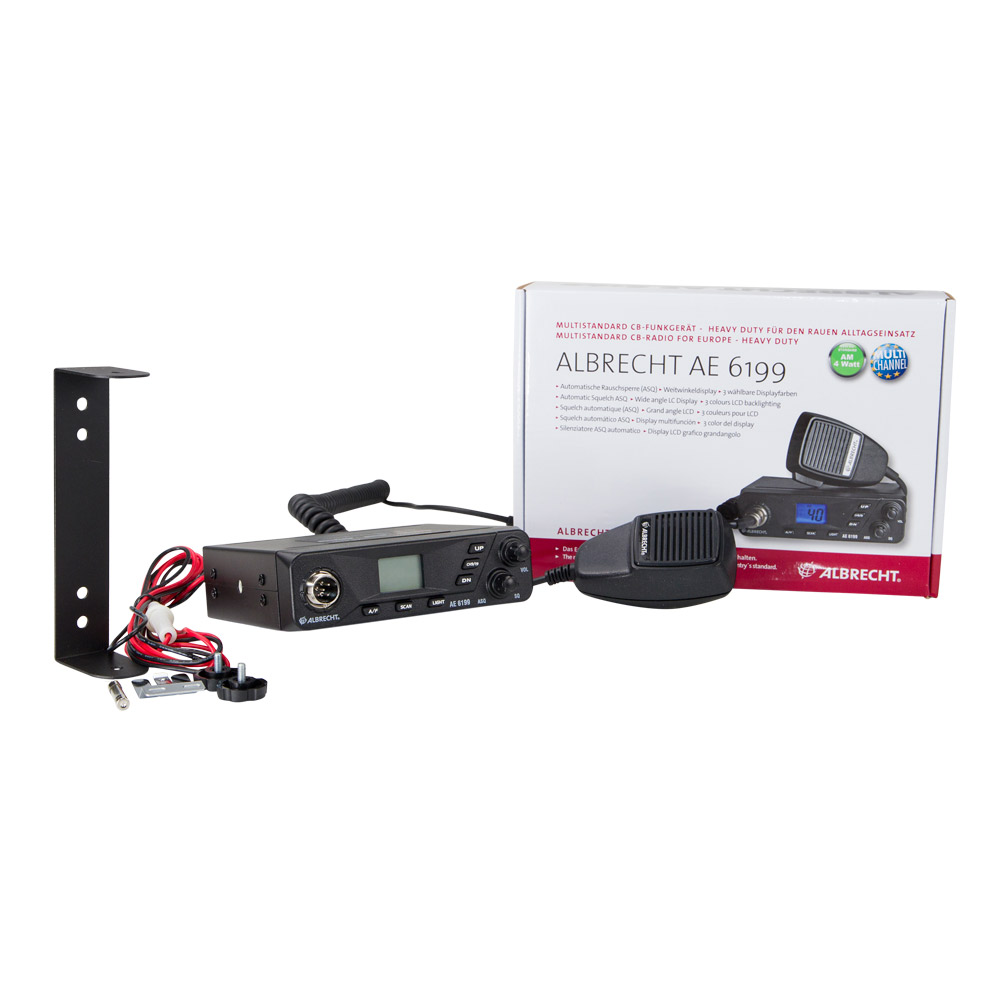 Item no.:12699.01
EAN:4032661699015
Share this product now:
Description
►
VOX hands-free function
►
Wide-angle LC display with S-metre display
The new version of the well-known AE6199 now has a VOX hands-free function, CTCSS/DCS tones and an S-meter display.
The convenient ASQ automatic squelch function saves the hassle of readjusting the squelch. The wide-angle display allows installation in the upper or lower part of the vehicle. No matter which position is chosen, good readability is always guaranteed.
7 selectable display colours
Channel 9/19 direct dialling button
Data storage in the event of a power failure
Connections: External loudspeaker
Transmission frequency 26.565 - 27.405 MHz
Transmission power: 4 watts
Dimensions: 13 x 19 x 3.5 cm
De: German frequencies: DE, CZ, SK: 80/40 FM/AM 4W
E: European frequencies: Europe except MT, UK, AT 40/40 FM/AM 4W
EC: Europe except AT 40 FM 4W
Po: Polish frequencies: PL only 40/40 FM/AM 4W (-5 kHz Off set)
UK: United Kingdom 40/40UK 4W FM -AM/FM switching only
Scope of delivery:
AE 6199 VOX CB radio, microphone, DC power cable, mounting bracket, microphone holder, instructions