Back
BHS 300 N, Basesset Twinplug for CHS/OHS
motorcycle headsets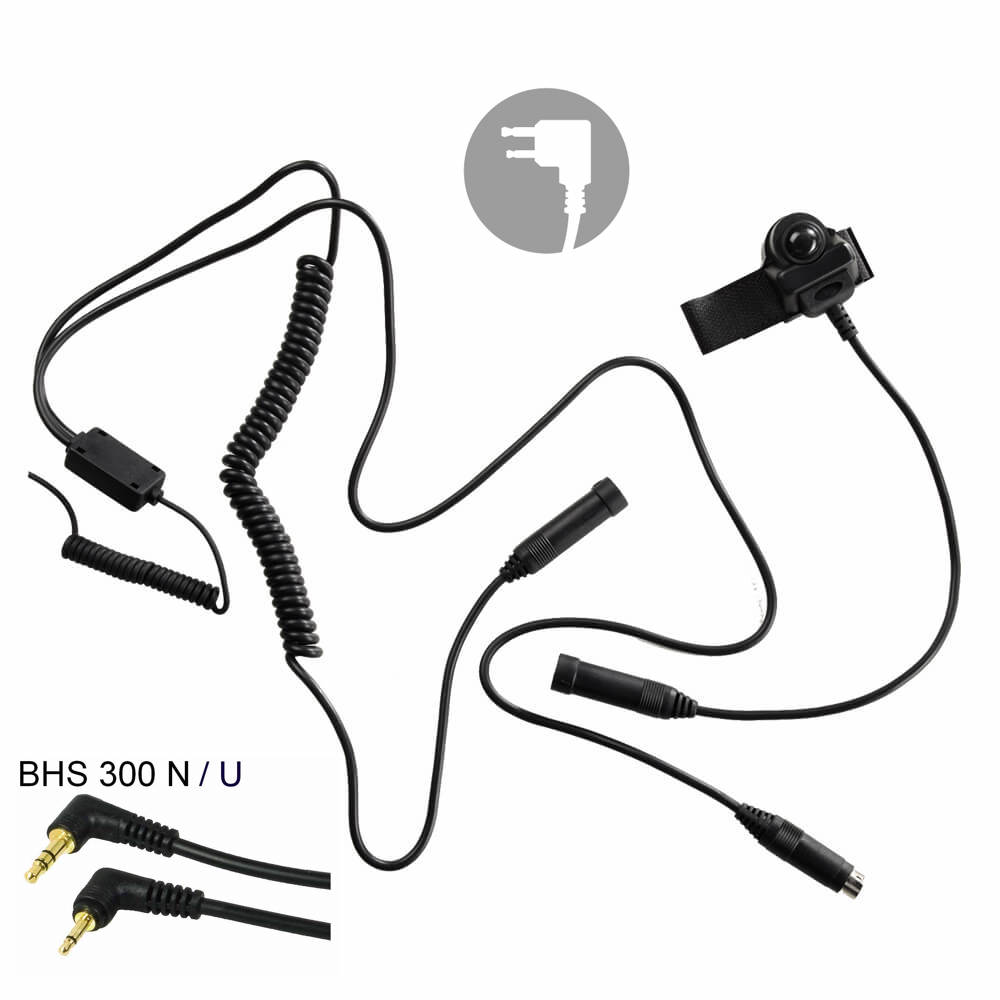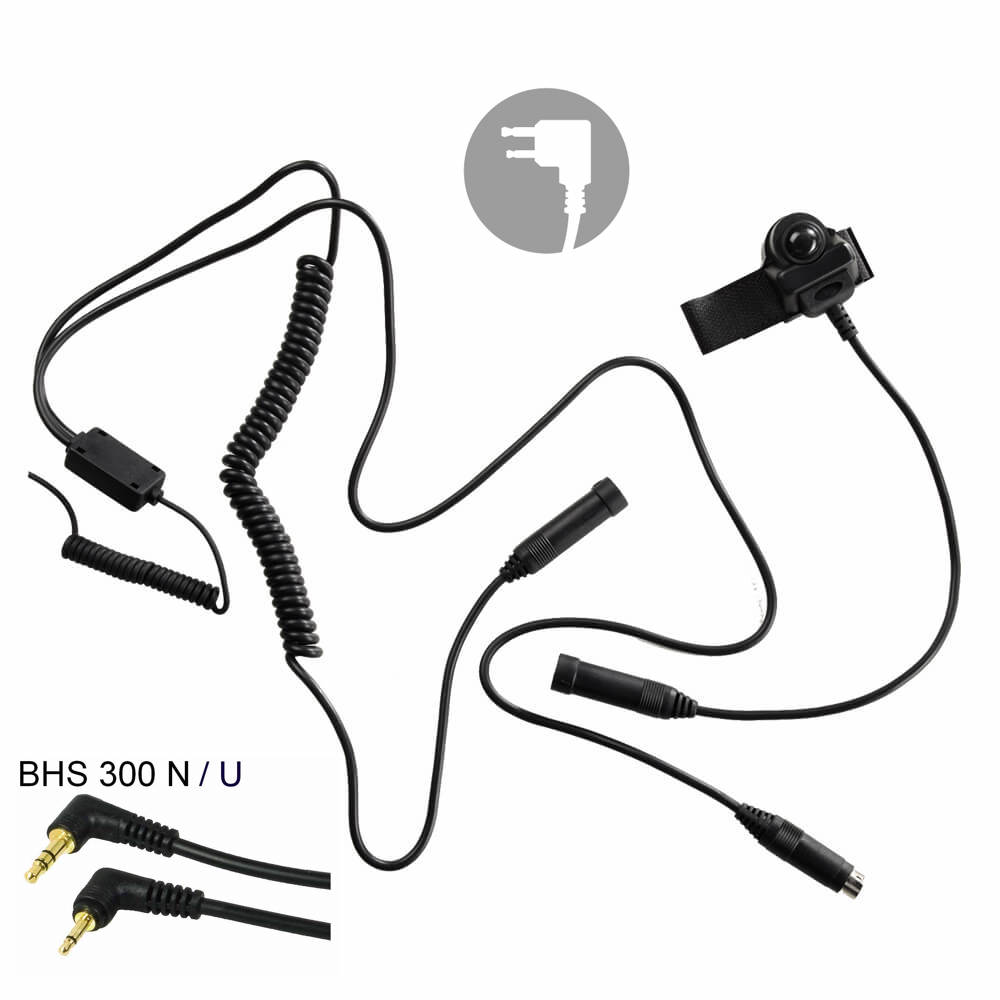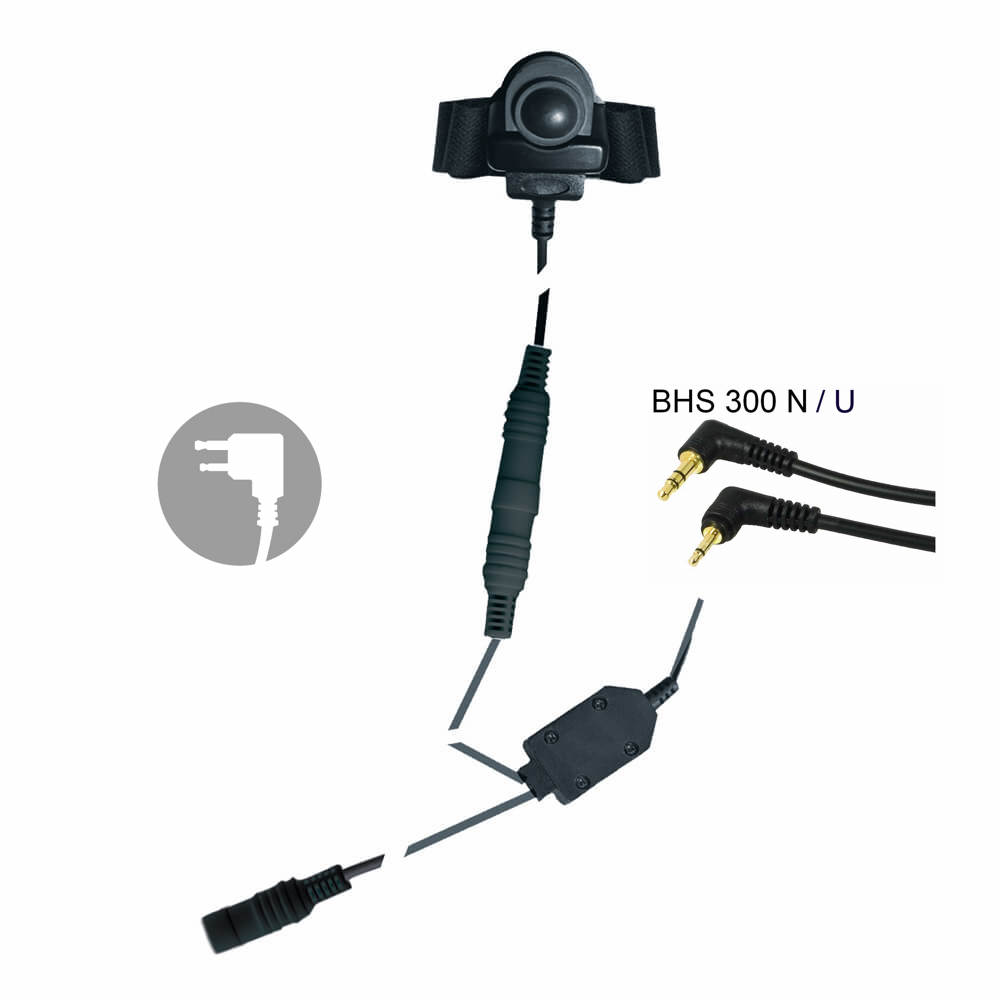 Item no.:41940
EAN:4032661419408
Share this product now:
Description
With PTT transmit button and waterproof plug for connection to a radio (2.5/3.5 mm double plug Albrecht/Midland standard).
Basic set with double plug for connecting COHS motorbike headsets with universal circuit to PMR radios with double sockets such as Midland G7 Pro or G9 Pro.
The PTT transmit button has a 4-pin mini DIN connector.
The connection cable sets are designed to establish the connection between a PMR radio or a navigation device and the helmet sets of the Albrecht COHS series. The connection cable set consists of a waterproof plug-in connection to the helmet set, a waterproof push-to-talk button that can be attached within reach, e.g. on the steering wheel or glove, and the connection cable to the radio / navigation device or intercom system.
Smaller radios (such as Midland 777 and Tectalk Smart) usually only use a common 2.5 mm stereo plug. The BHS 301 N was developed for this type of connection.