Back
Albrecht DR 112 DAB+ Outdoor-Radio
FM, SOS, Light, Solar, PowerBank, IXP5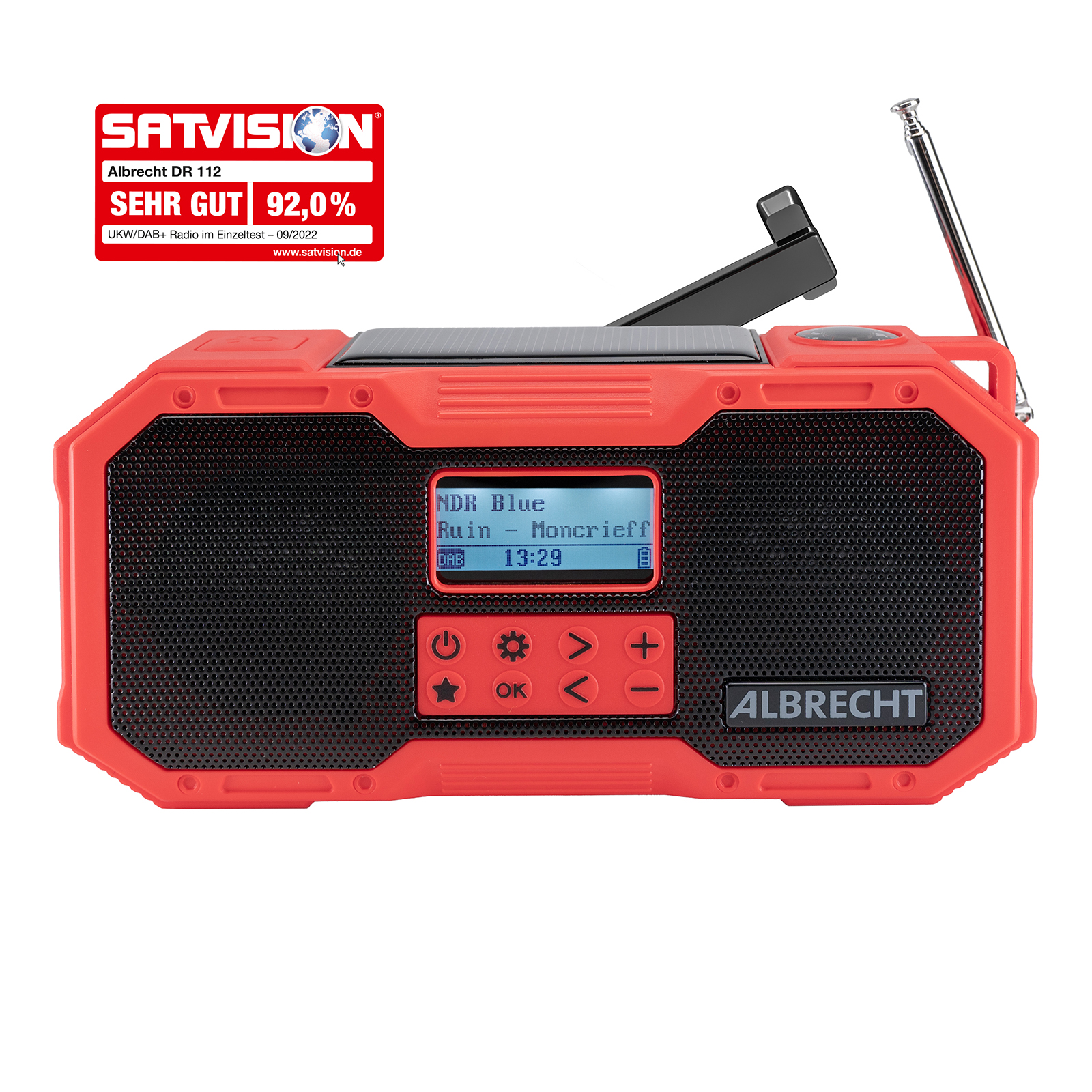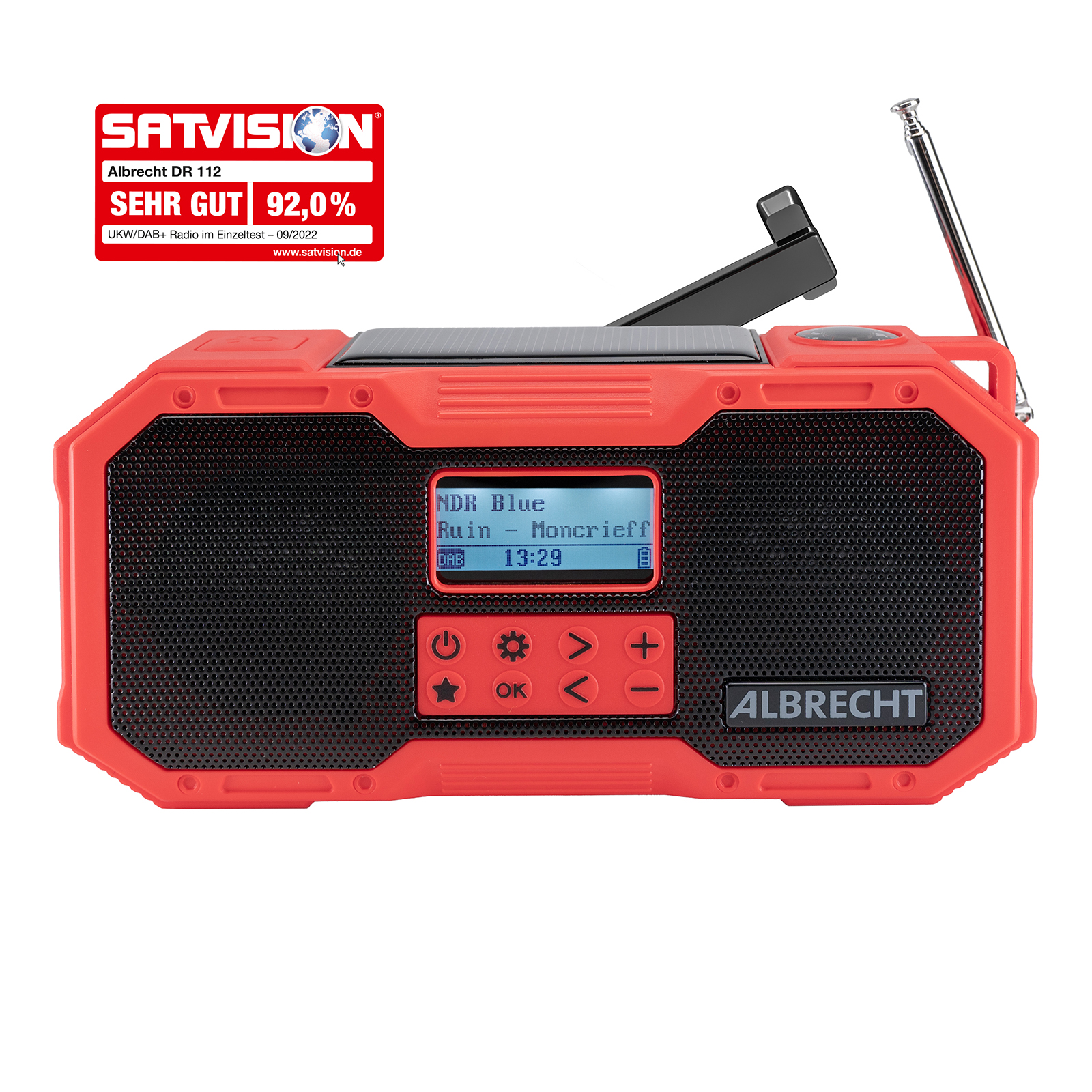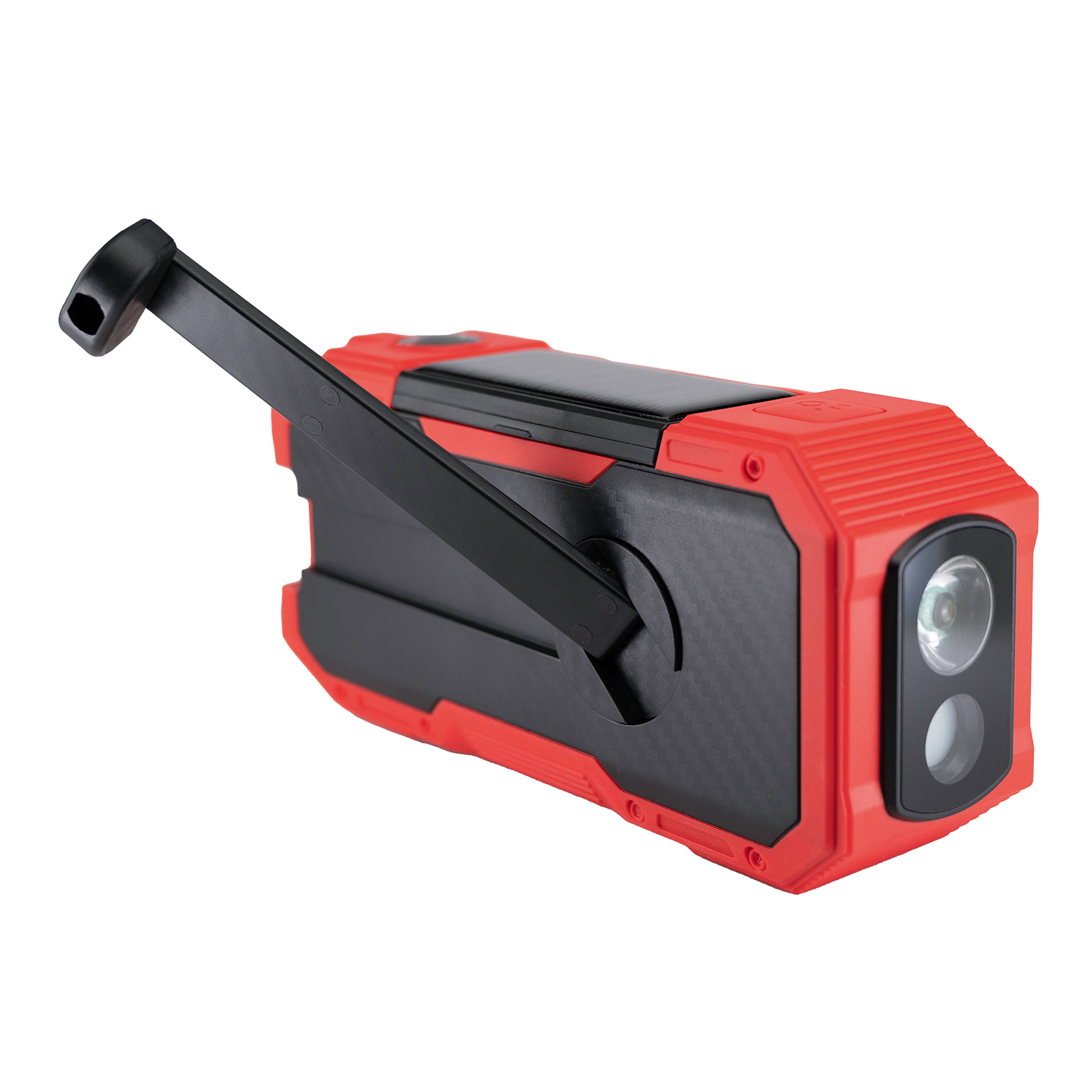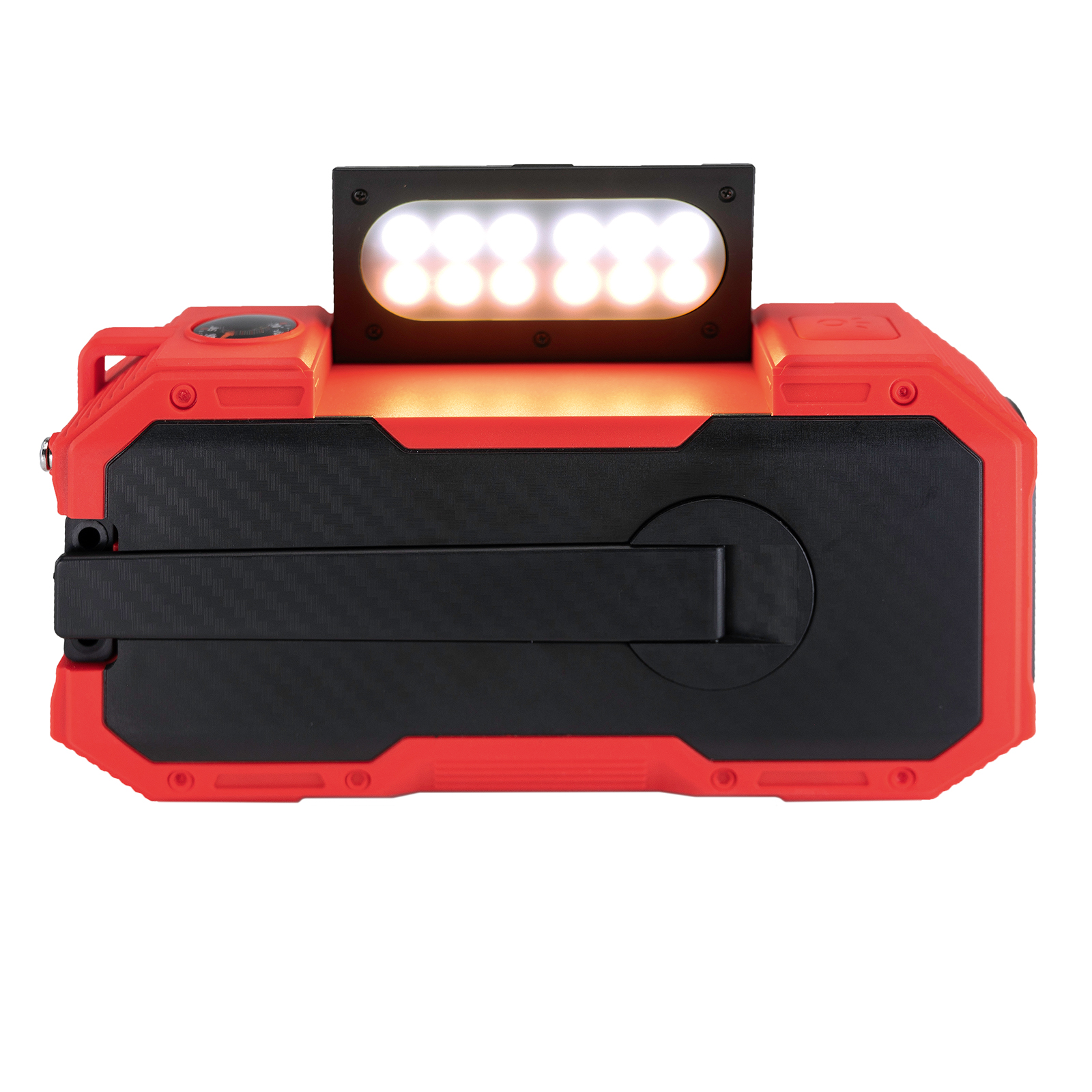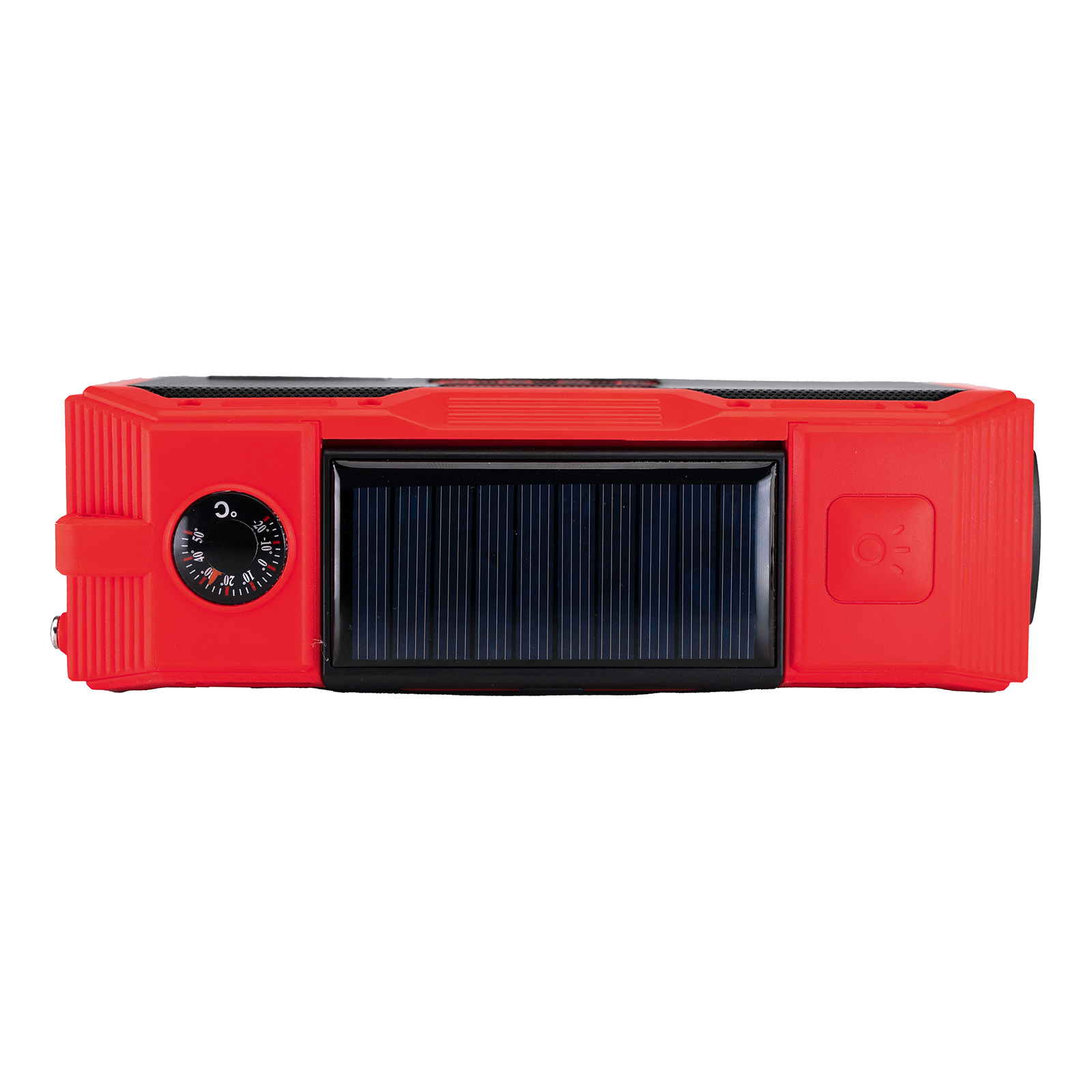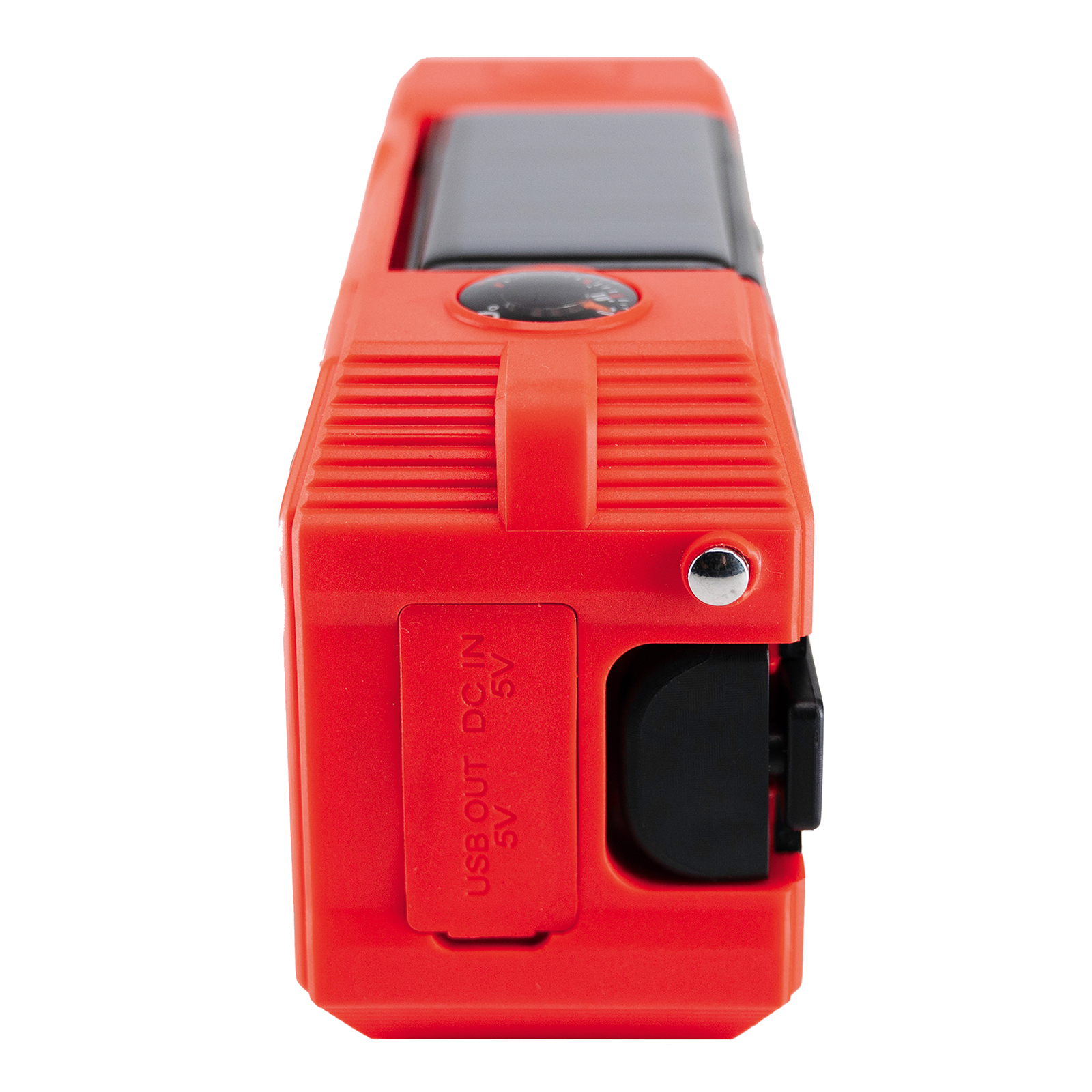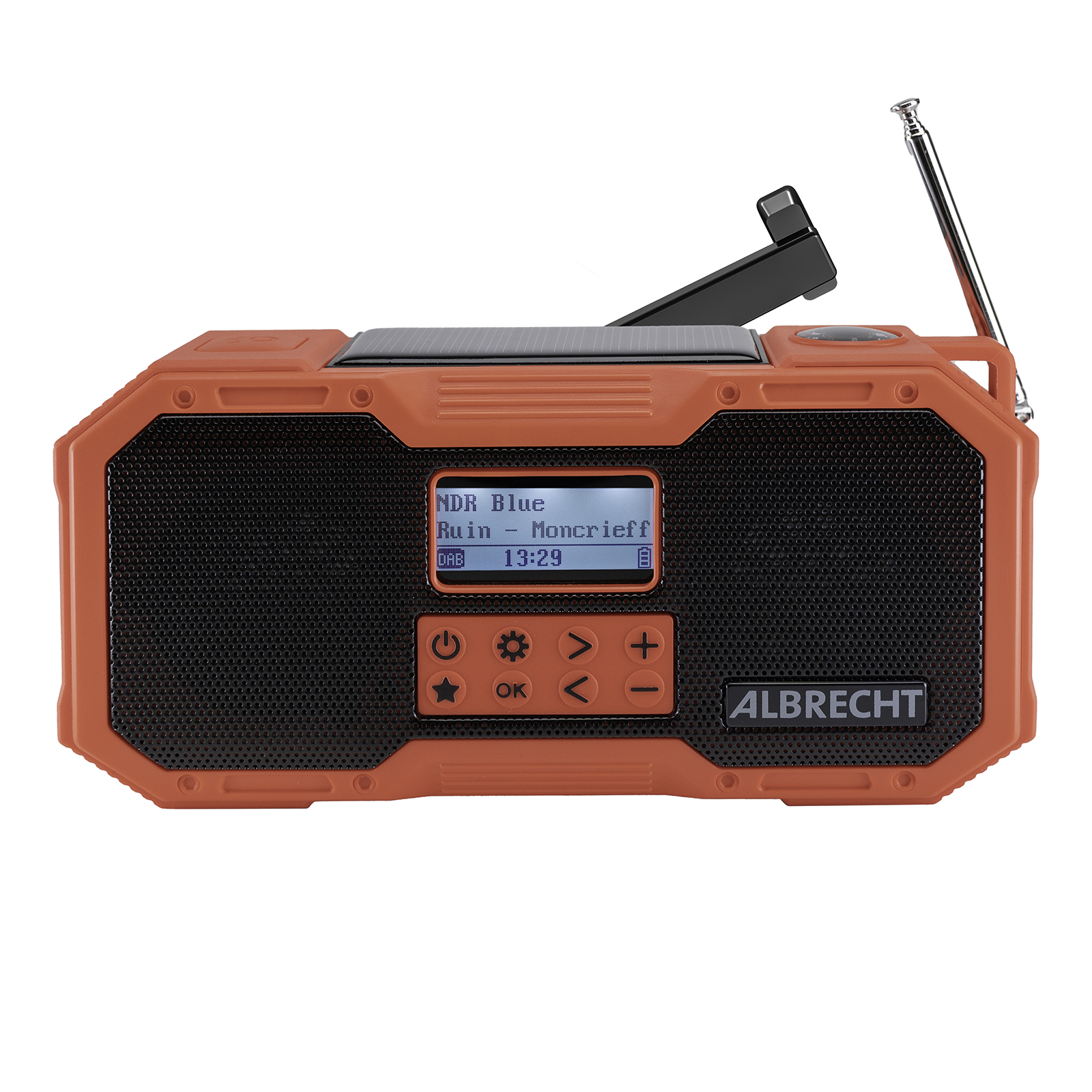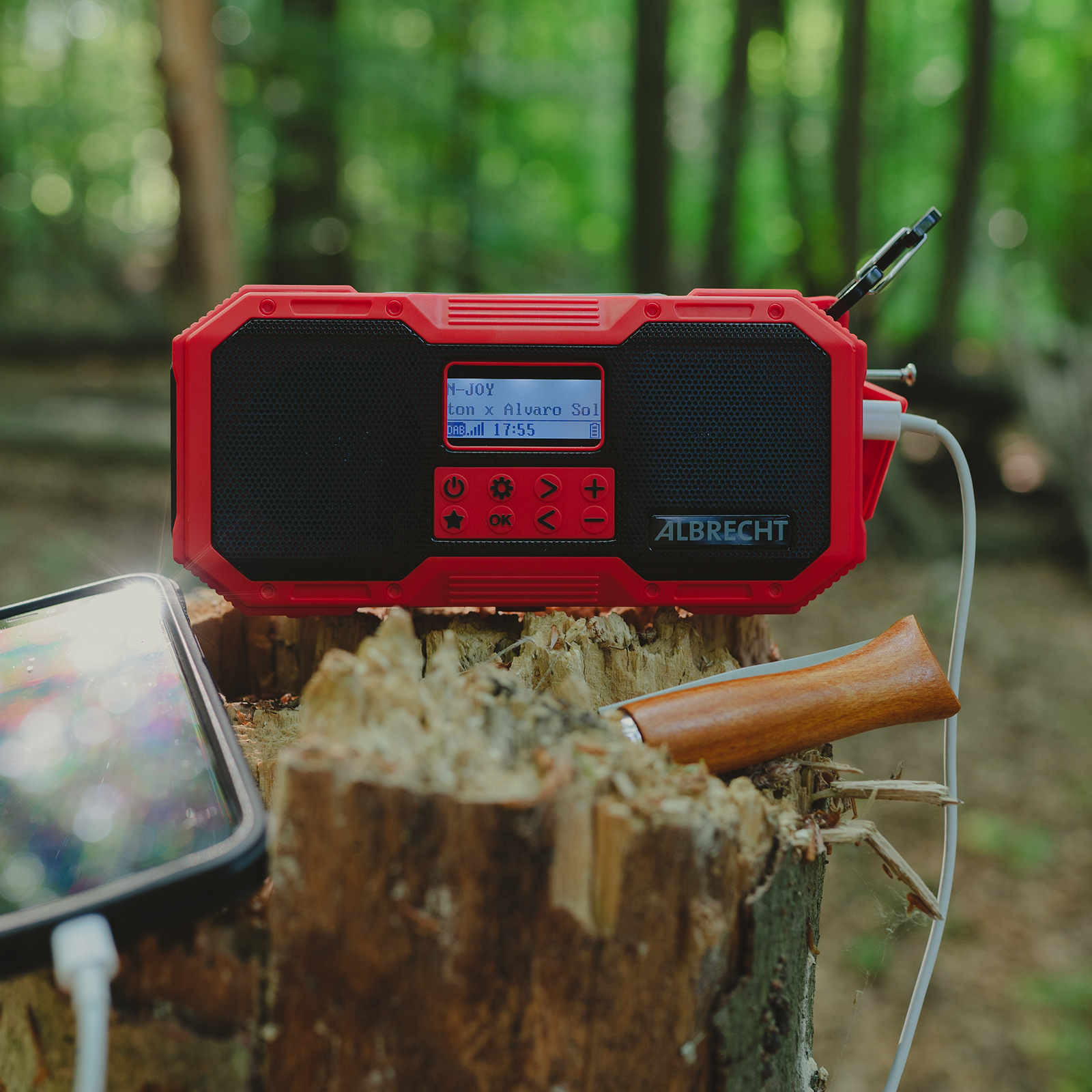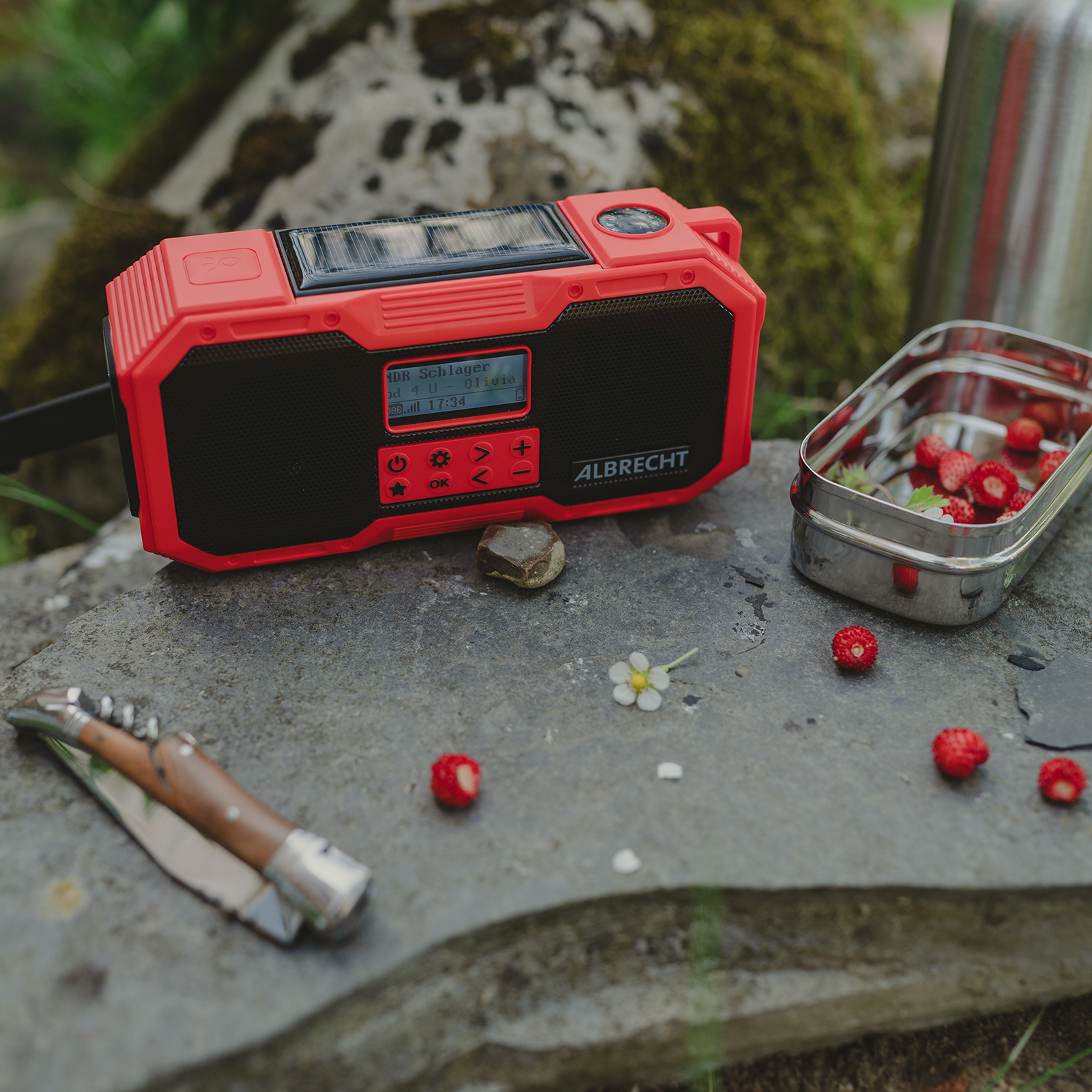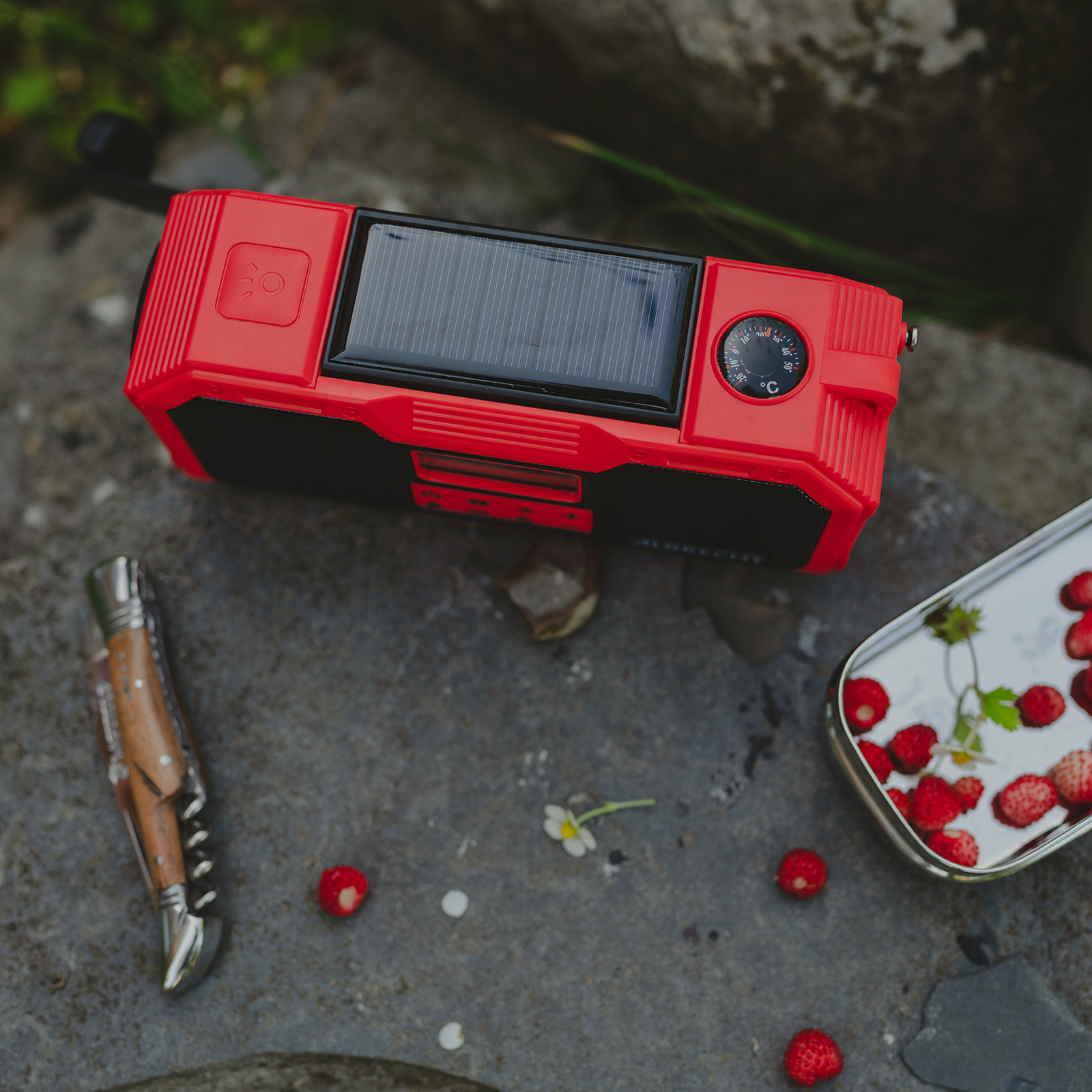 Item no.:27911
EAN:4032661279118
instead of
99,90
€
79,90
€
incl. 19% VAT
Share this product now:
Description
►
Multiple energy sources: integrated rechargeable battery, hand crank, USB or solar panel
►
Music streaming from smartphone
►
Mobile PowerBank: charging electronic devices via the USB output
►
Solid, shockproof housing and water protection according to IPX5 standard
The Albrecht DR 112 is the perfect companion for all outdoor fans: as a true multi-talent, the compact outdoor radio not only provides listeners on the move with the latest information and music (reception via FM / DAB+ / streaming) but is also a torch, reading light, thermometer and power bank - and all this without an external power supply! Because as a solar radio or crank radio, the DR 112 is independent of external power sources and is therefore perfect for outdoor activities such as hiking, picnics, camping, beach trips and of course all everyday situations. Back at home or in the car, the DR 112 can be conveniently charged via the USB-C connection.
With its robust housing, the DR 112 is very shock-resistant and waterproof according to IPX5 standard. Last but not least: with the help of the integrated SOS alarm function, visual and acoustic emergency calls can be sent should the need arise!
Music streaming from smartphone/tablet to radio
PowerBank for charging external devices
Solar panel and hand crank to charge the radio when no power source is available
SOS emergency call function sends out a visual and acoustic signal
Station presets: 10 each in DAB+/FM
Operating time approx. 10 hours
Water-protected according to IPX5 standard
Very solid, resistant silicone housing with good haptics
2 adjustable alarm times and snooze function
10 menu languages selectable: German, English, French, Italian, Spanish, Danish, Swedish, Finnish, Norwegian, Polish
Large, bright LCD display with time display and background lighting
Telescopic antenna can be retracted into the housing
Crank: 1 minute of cranking = approx. 3 minutes of listening to the radio
Solar cell: 1 hour of sun = approx. 20 minutes of listening to the radio
USB-C charging socket (input)
Power supply: 3.7V lithium-ion battery 4000 mAh
Operating temperature: from -10 to +55 °C
Weight: 510 g (incl. lithium-ion battery)
Dimensions: 174 x 55 x 79 mm
Scope of delivery: DR 112 outdoor radio, lithium-ion battery 4000 mAh, USB-C charging cable, carabiner, manual