Back
Albrecht DR 860 Best Ager Radio for Seniors
Digital Radio DAB+/FM, color display, incl. battery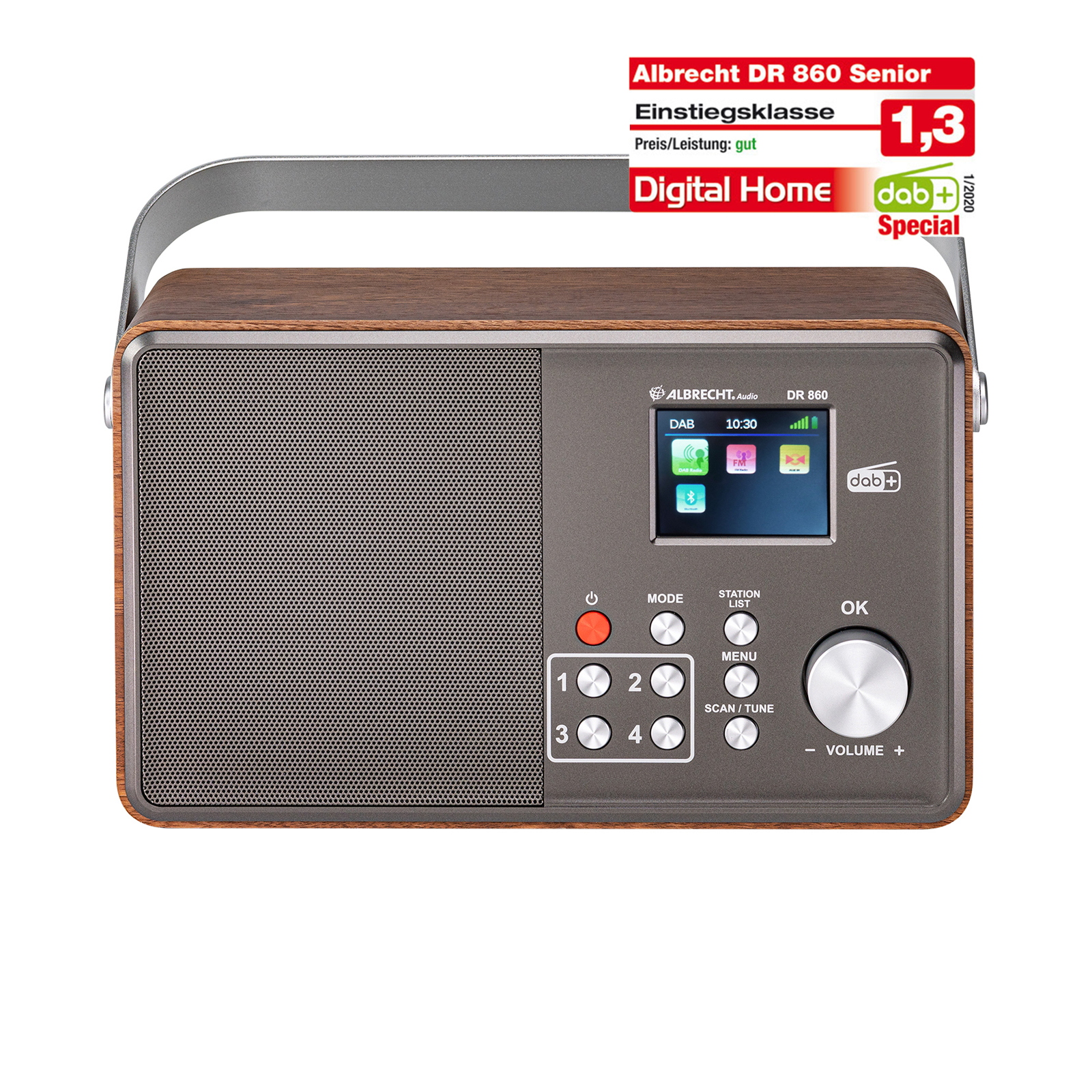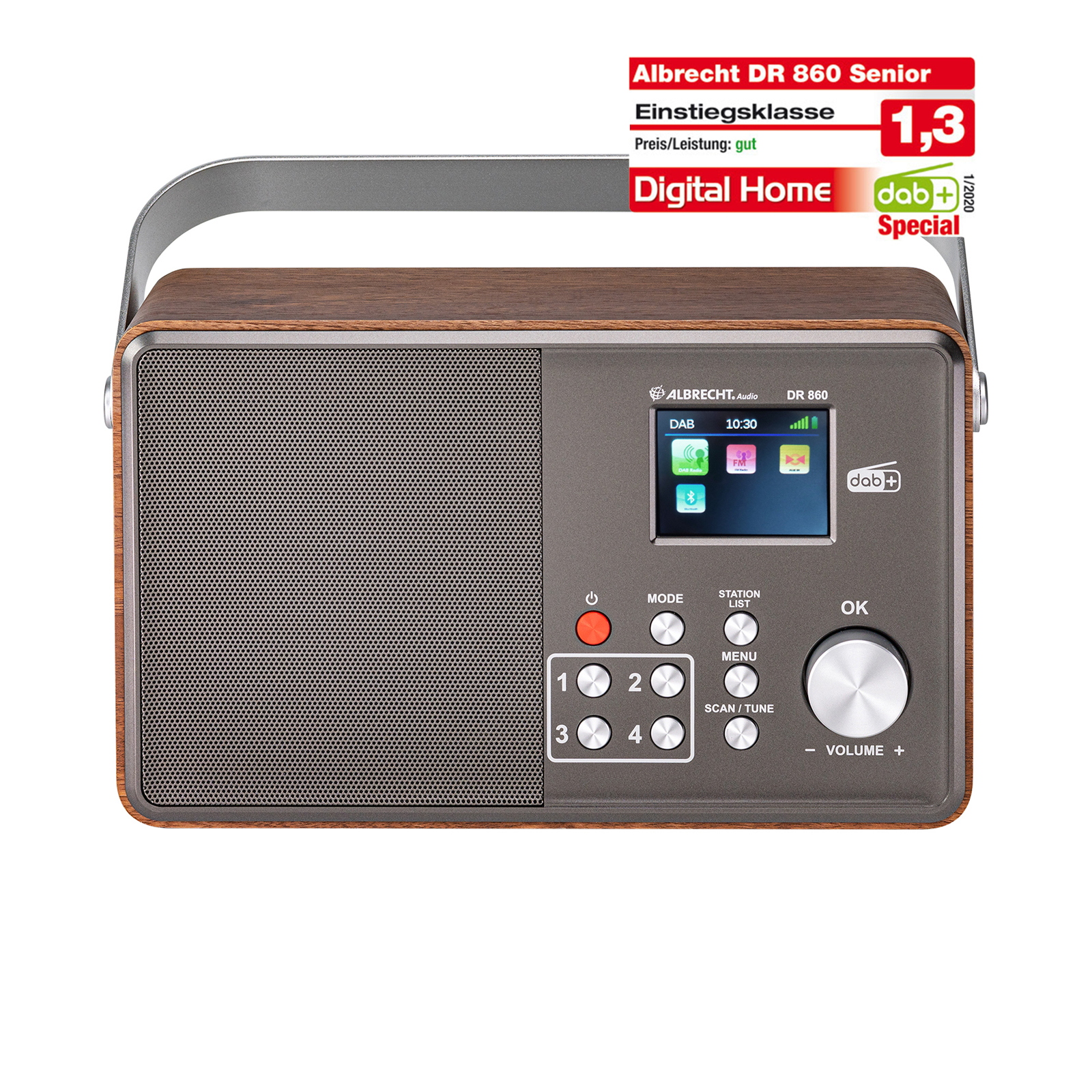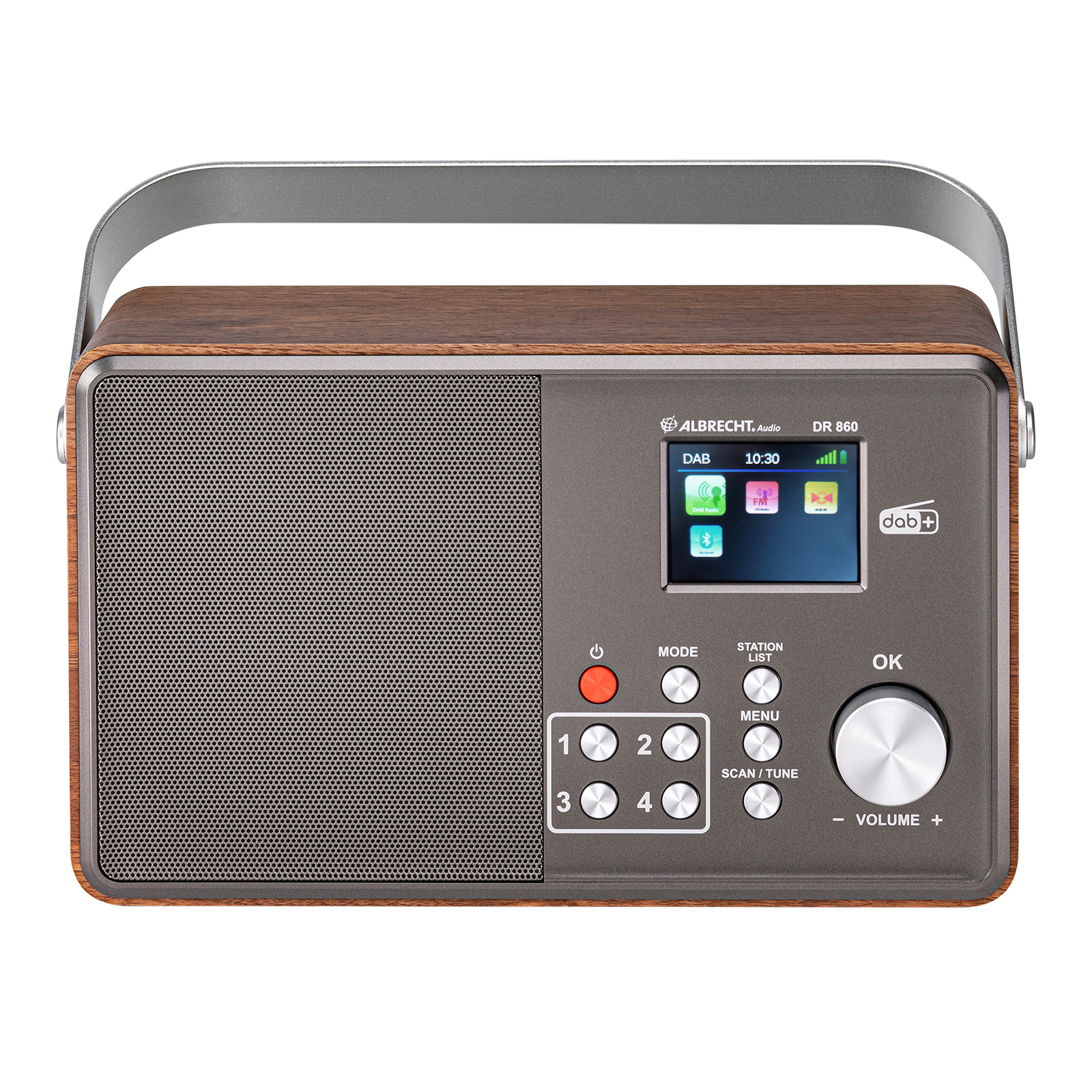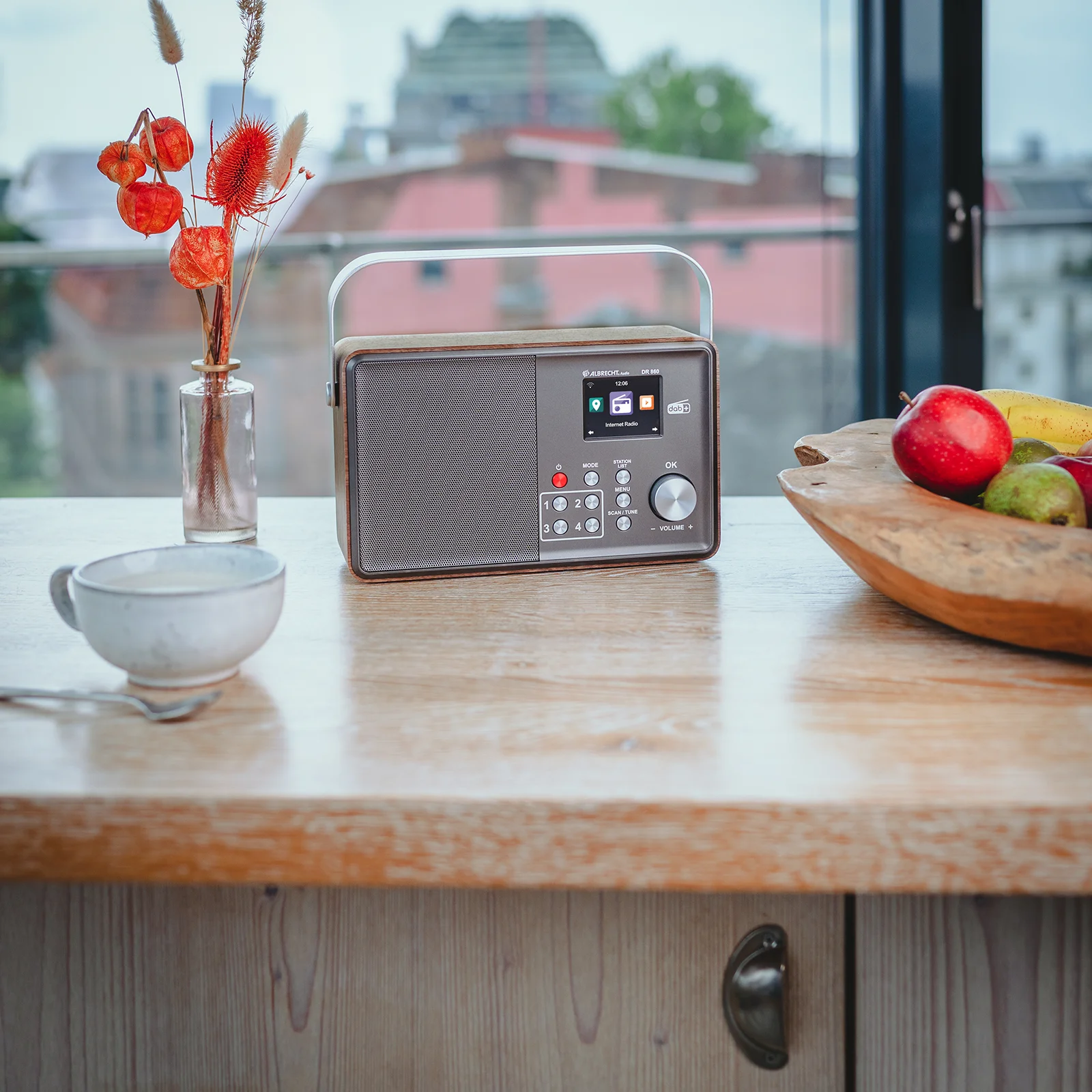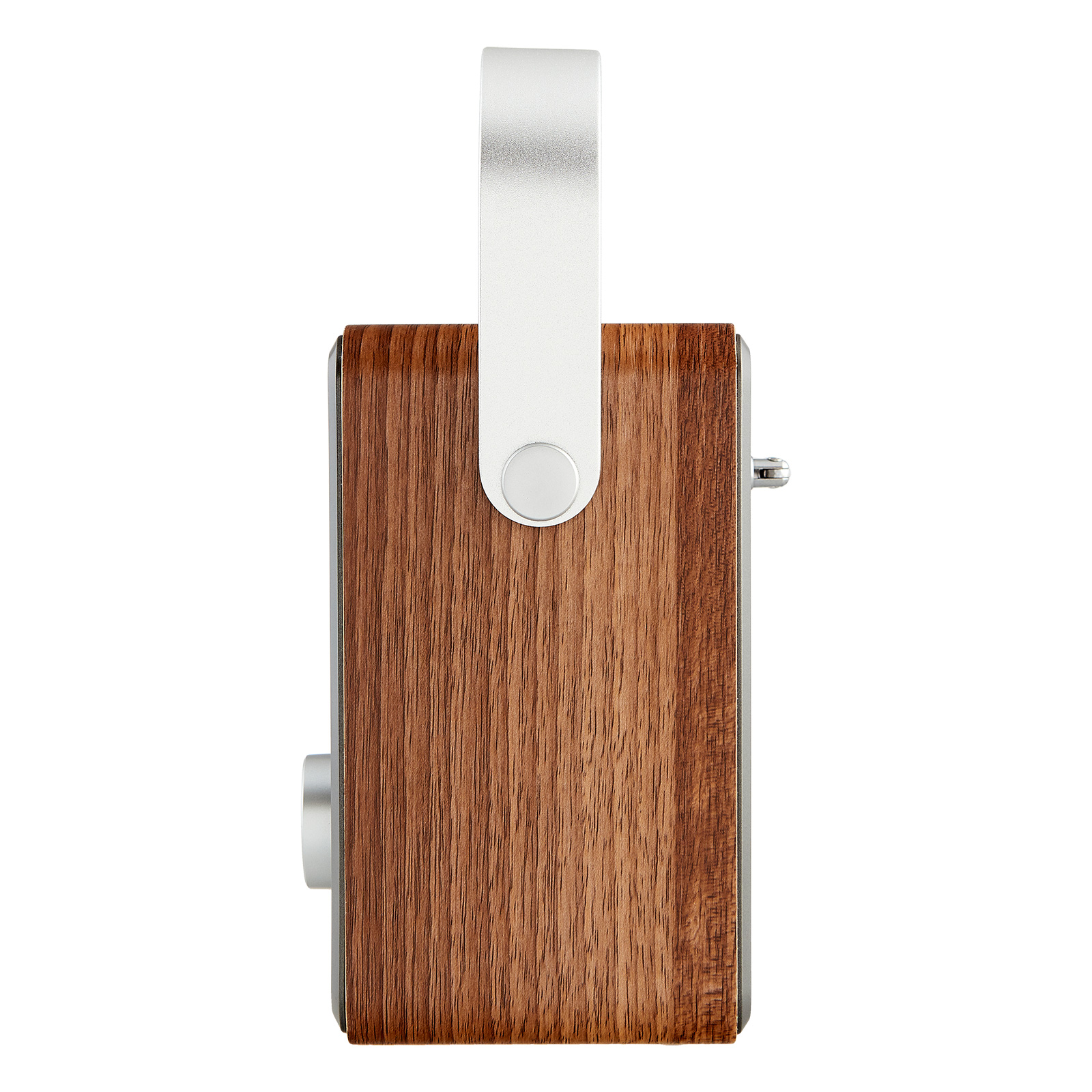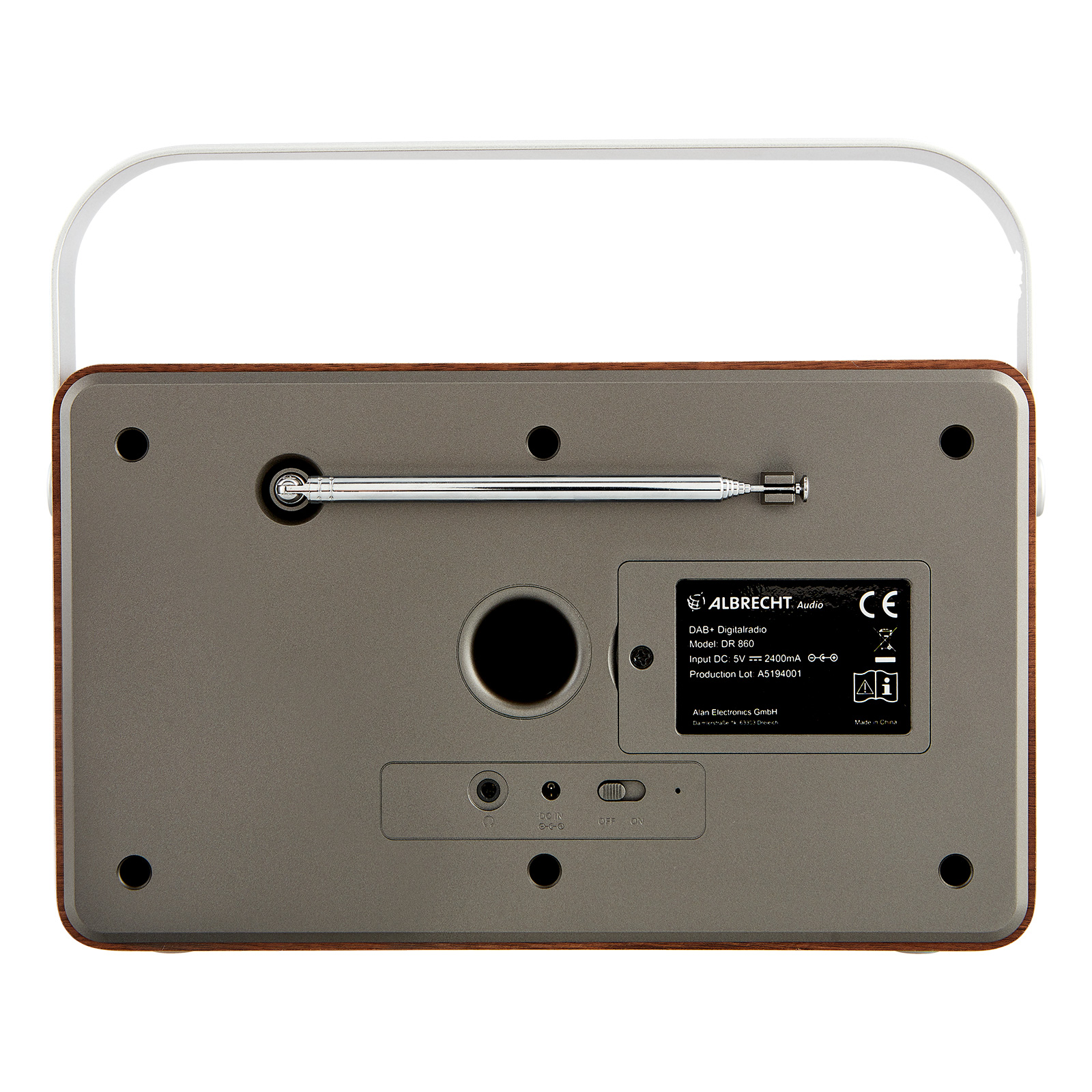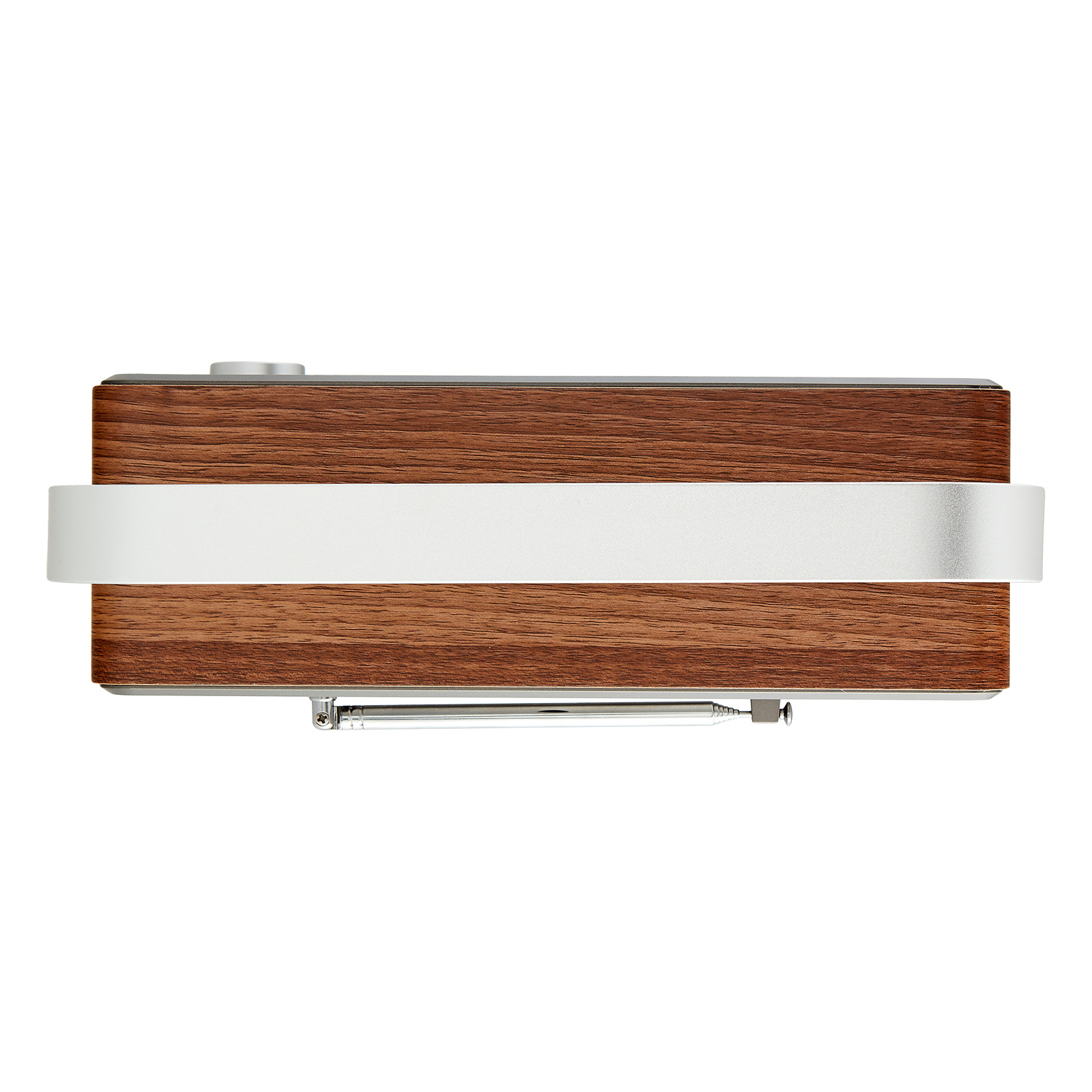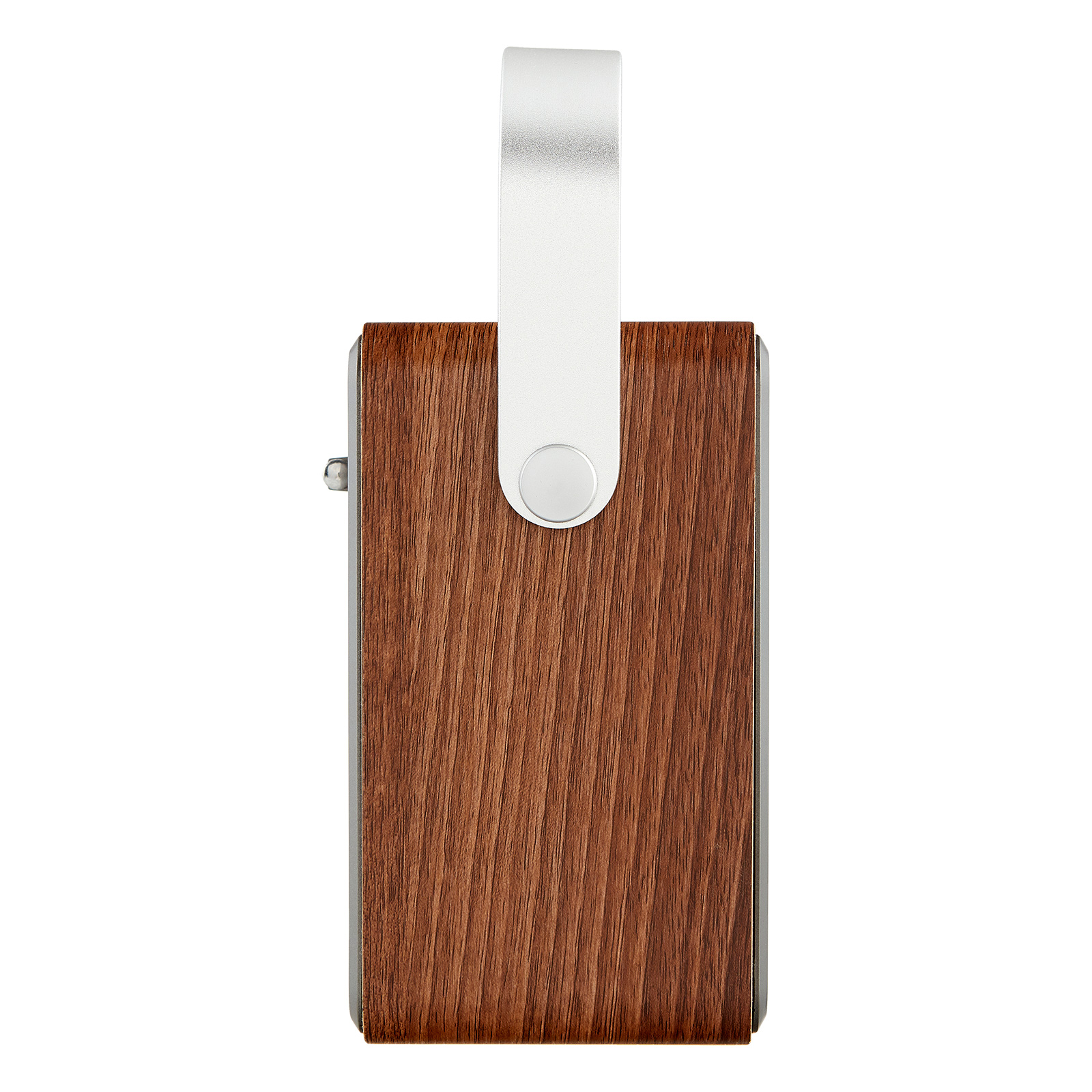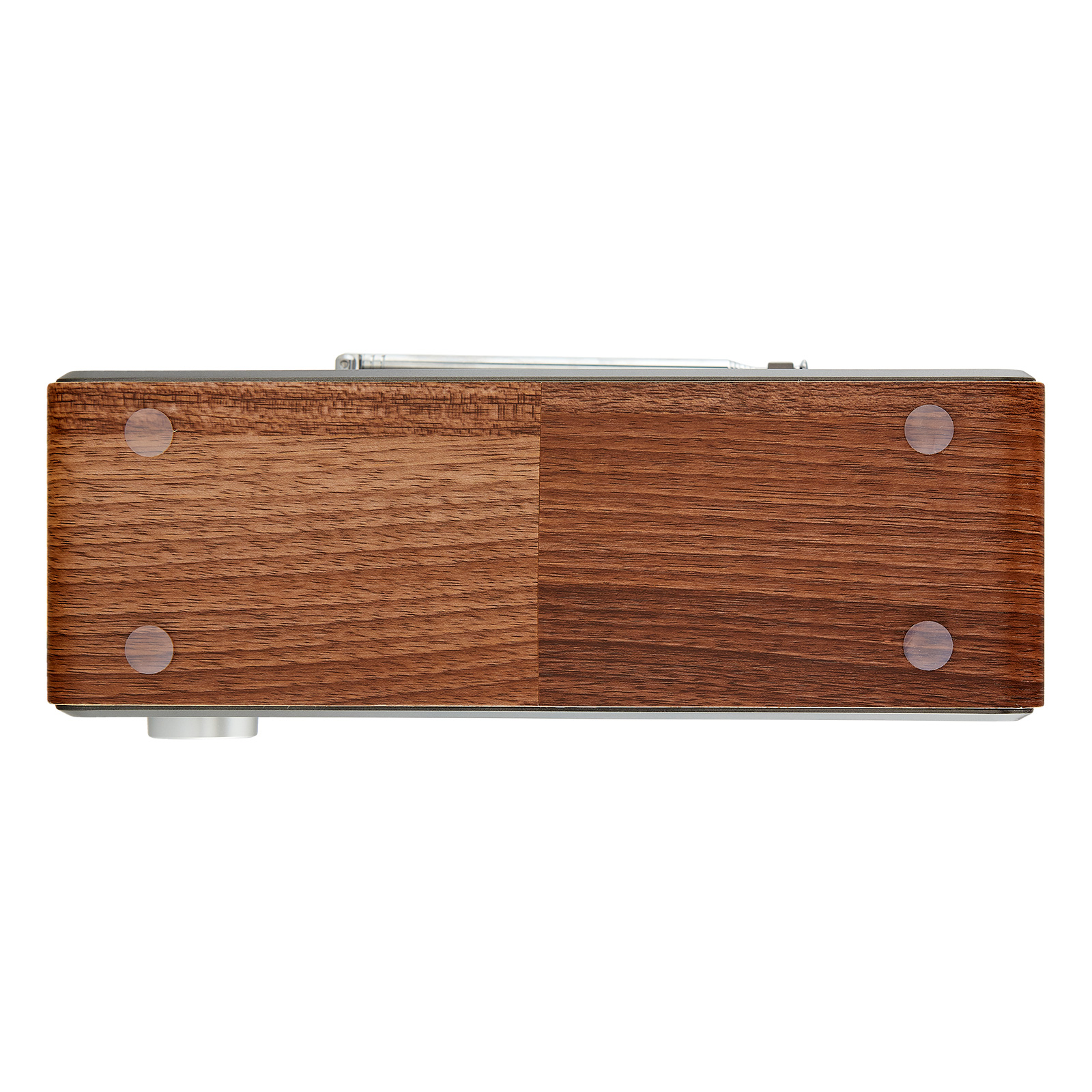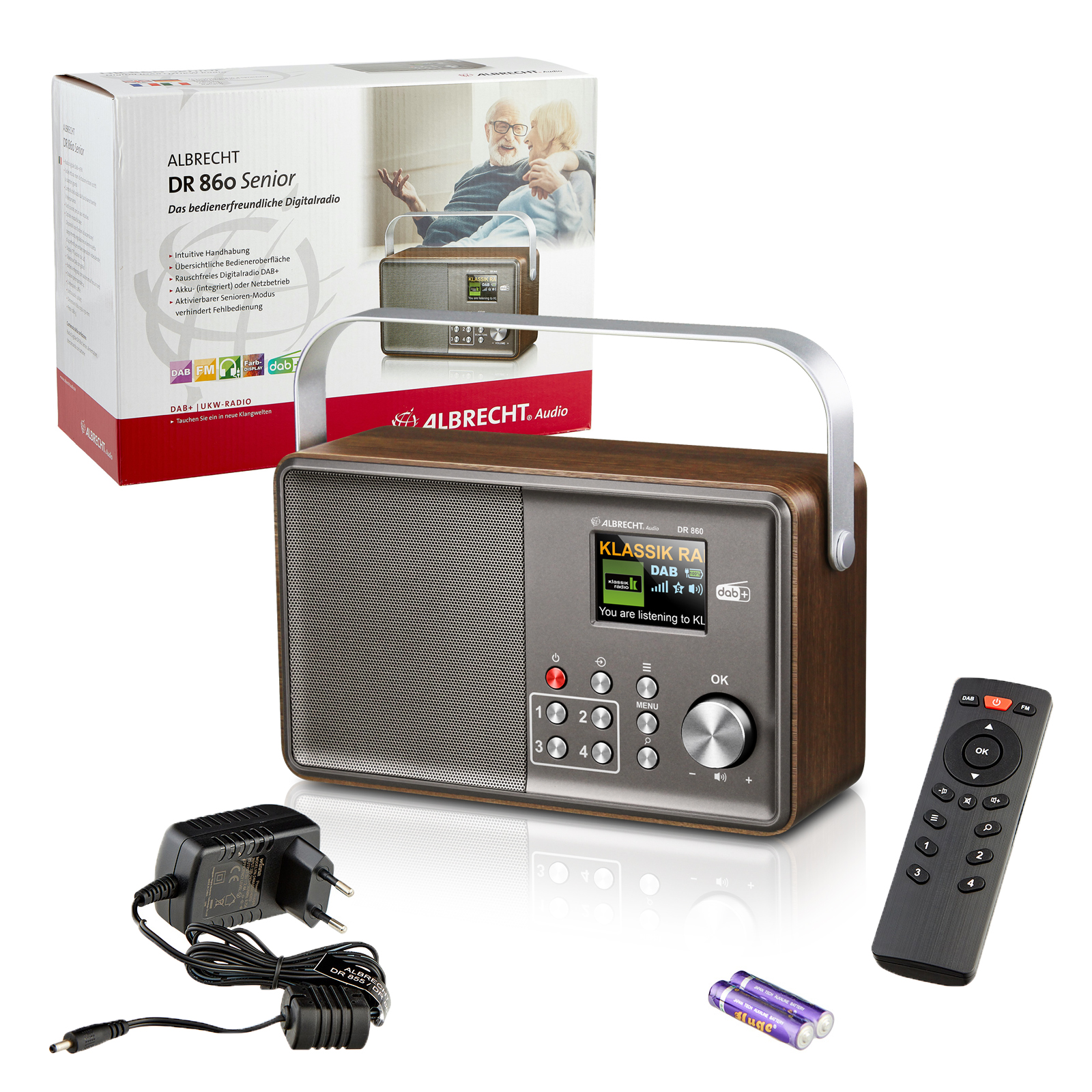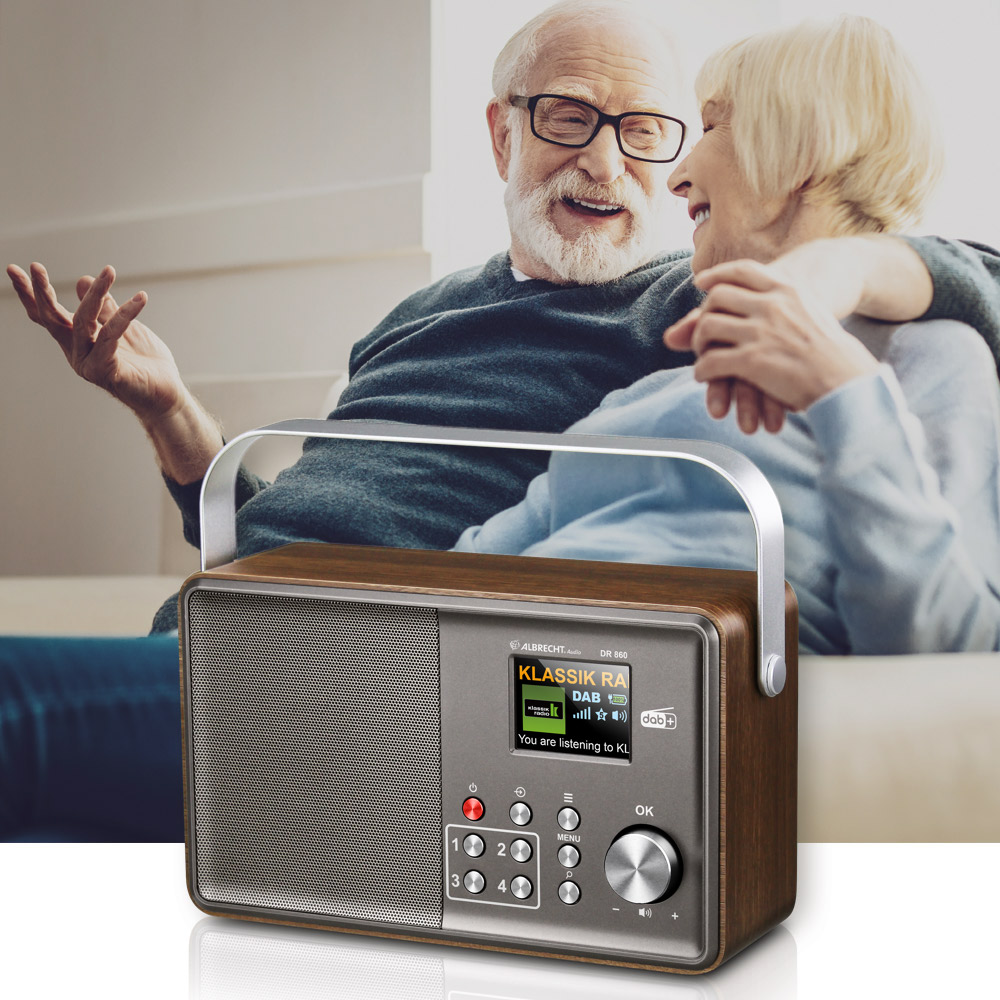 Item no.:27860
EAN:4032661278609
Share this product now:
Description
►
Large, easy-to-read fonts
►
Noise-free digital radio DAB+
►
Battery (integrated) or mains operation
►
Activatable senior mode prevents operating errors
Albrecht Audio has developed a new digital radio that is so uncomplicated and easy to operate that it can be used by ANYONE.
The radio can be used in 2 different operating modes. In senior mode, only the functions switch on/off, adjust volume and call up favourite stations are available. No settings can be changed accidentally, which completely prevents operating errors. Entering the world of digital radio has never been so easy, also suitable for children, older seniors and people with physical disabilities.
In standard mode, various functions such as station search, station list, settings, etc. are added to make setting up the radio very easy.
Coloured buttons, large labels and a very clear screen make it easy to operate the radio, even if you don't have your glasses to hand. The included remote control allows you to call up your favourite stations from the comfort of your sofa.
The DR 860 Senior DAB+ and FM radio from ALBRECHT Audio is also an absolute eye-catcher thanks to its elegant retro-style design! The rounded, modern wooden housing of the digital radio not only impresses visually, but also with its particularly voluminous and powerful sound. Thanks to the integrated rechargeable battery, the radio can also be used on the move, e.g. in the garden, when camping, in the park, etc.
Very easy to read: Radio stations and song names in large font
Radio control from the sofa via remote control
Coloured buttons on the radio for intuitive operation
Activatable senior mode consisting of: On/off switch, volume and 4 transmitter buttons, thus preventing unintentional operating errors
2.4" TFT colour display
DAB+ slideshow
Station buttons: 4 for DAB+ / FM
Connections: Headphones
Audio output: 4 watt
telescopic aerial
Battery life up to 11 hours
Operating temperature: from 0°C to +35°C
Dimensions: 80 x 250 x 150 mm
Weight: 1280g
Scope of delivery:
DR 860 radio, integrated 4000mAh rechargeable battery for mobile operation, mains adapter, remote control with batteries, detailed German instructions
Set up the radio for use in senior mode in just 3 simple steps:
1) Switch on the radio, it automatically performs a station scan
2) Save up to 4 favourite stations on the favourite buttons
3) Activate senior mode