Back
Albrecht AE 6110 VOX, CB radio with 2 power cables
with cigarette lighter or direct wiring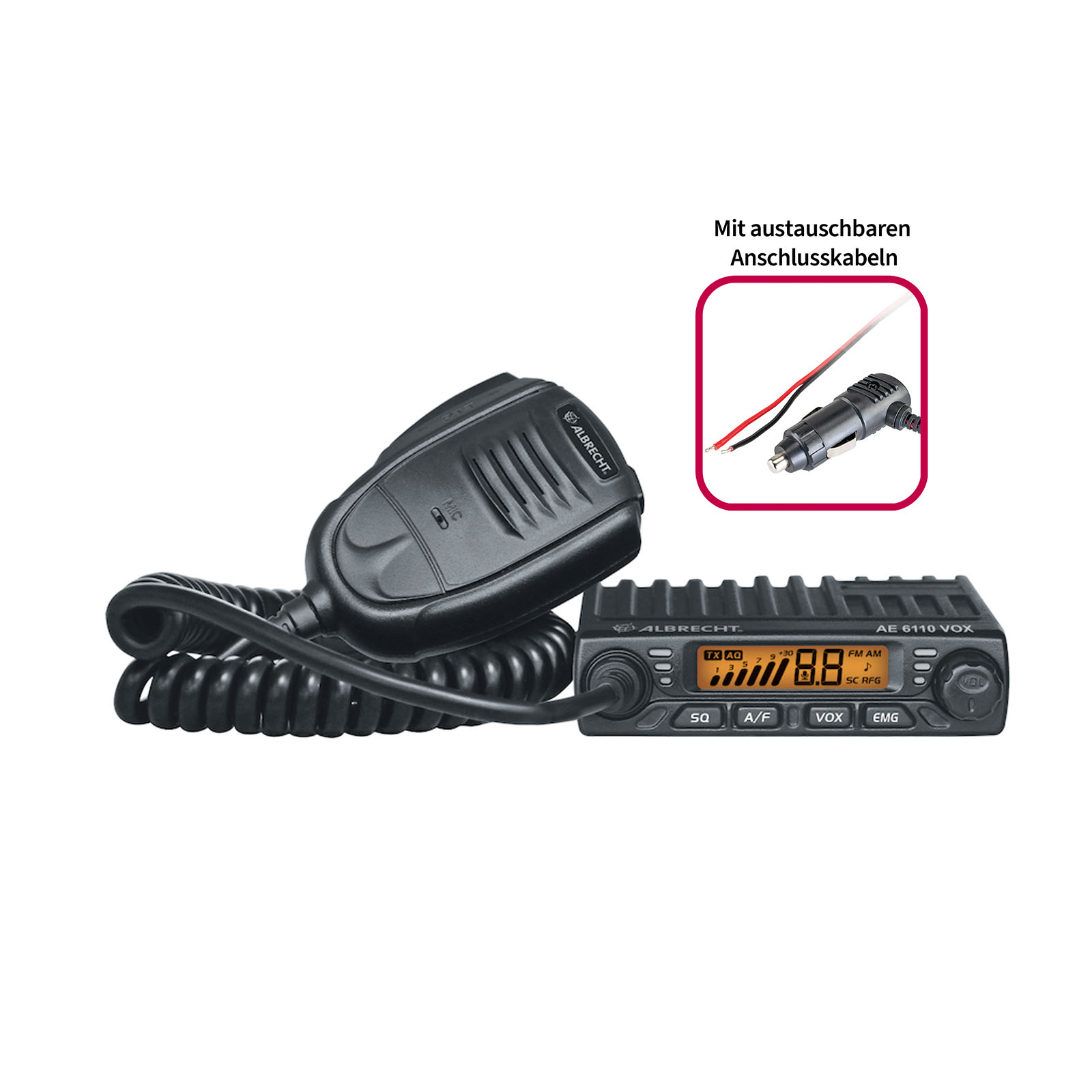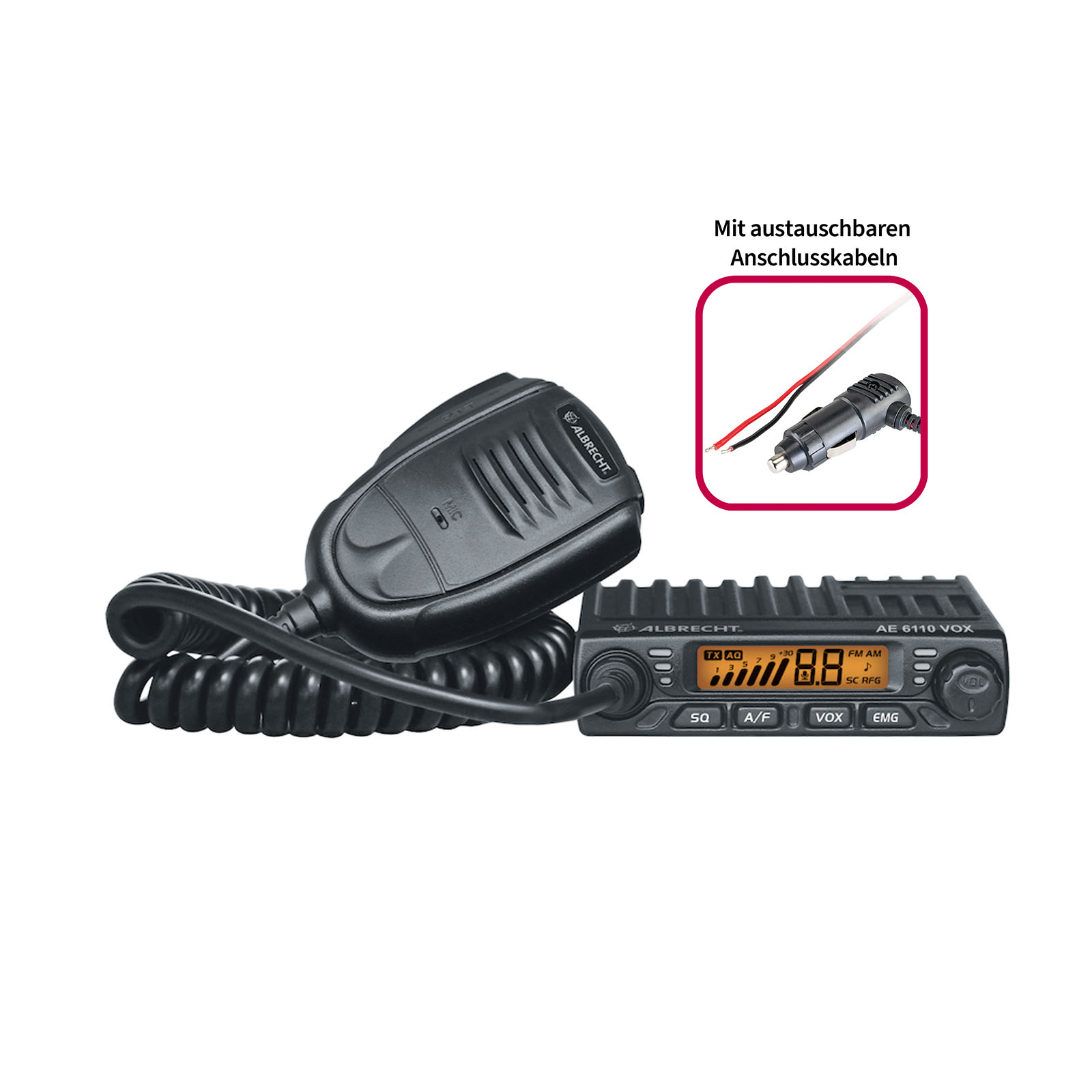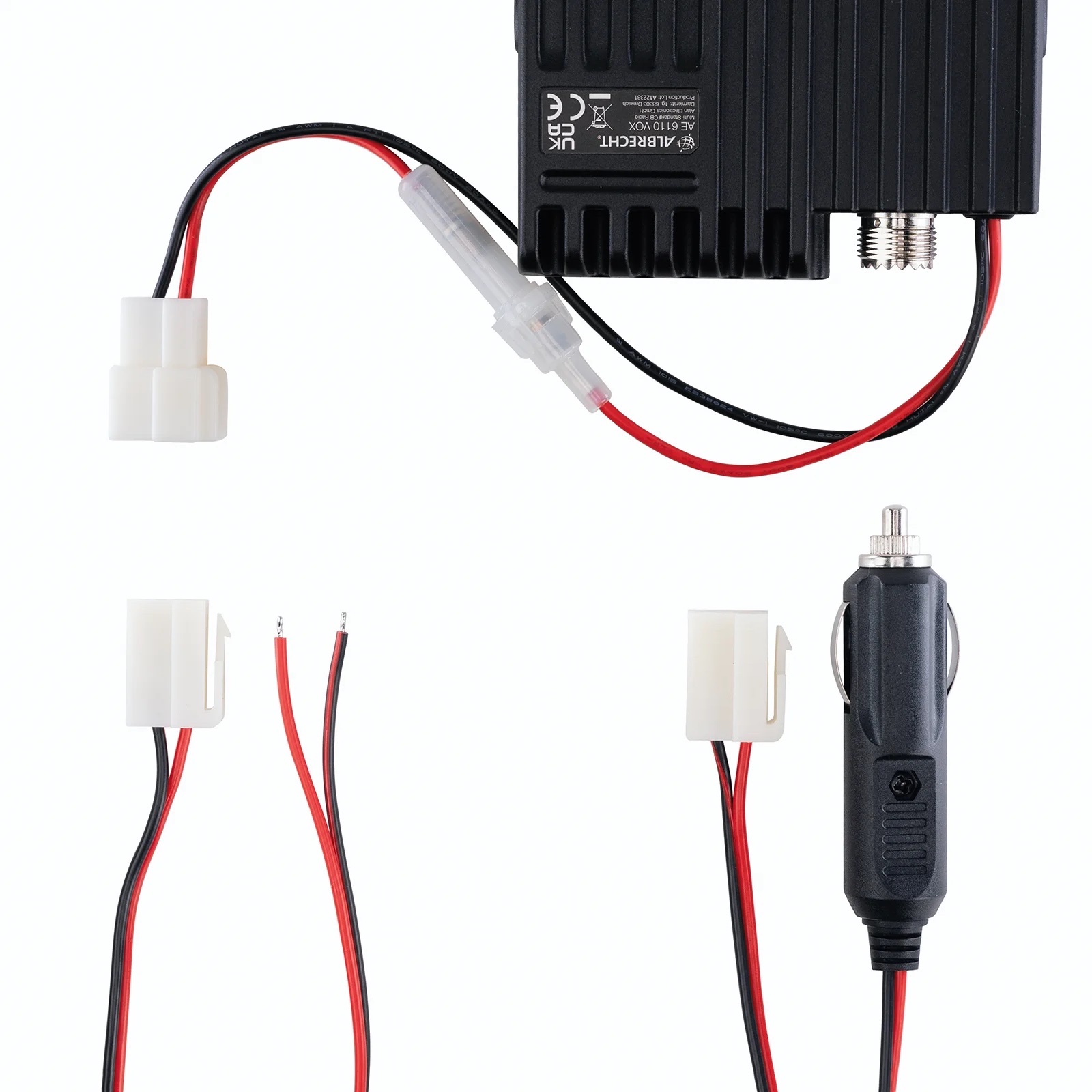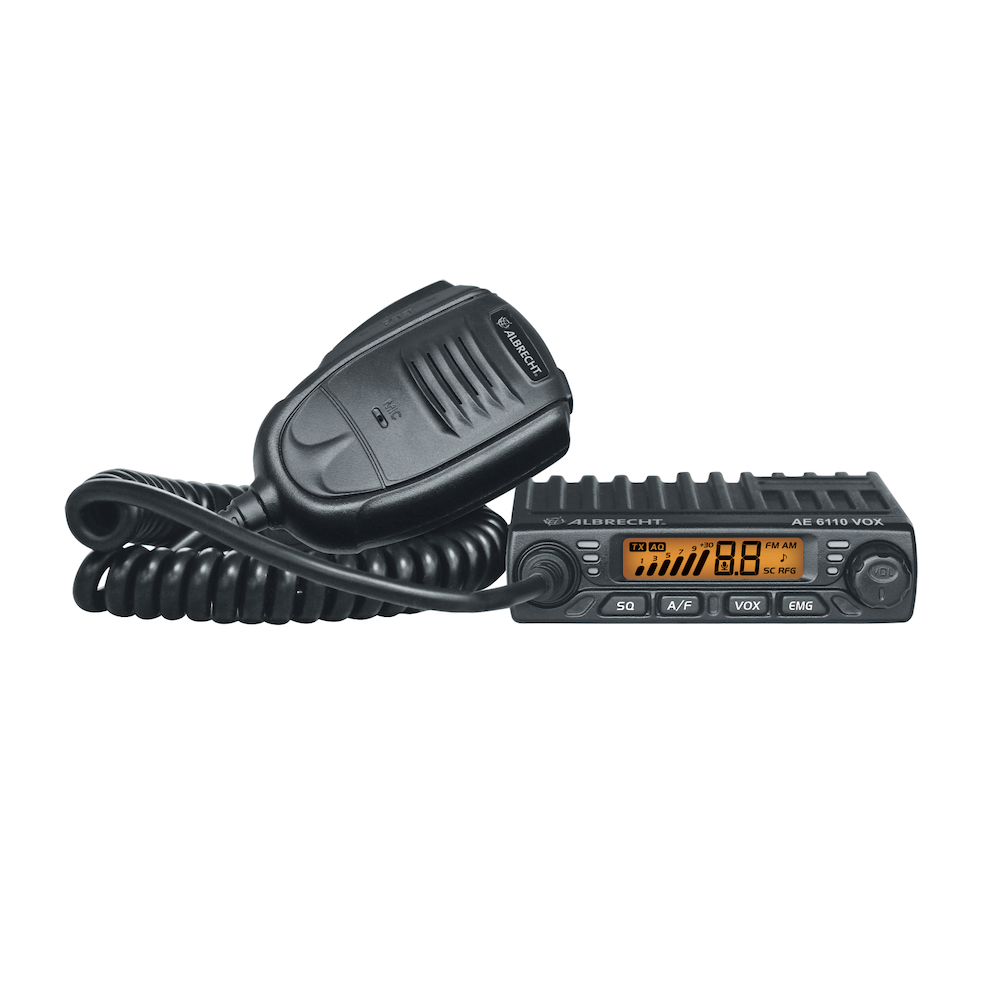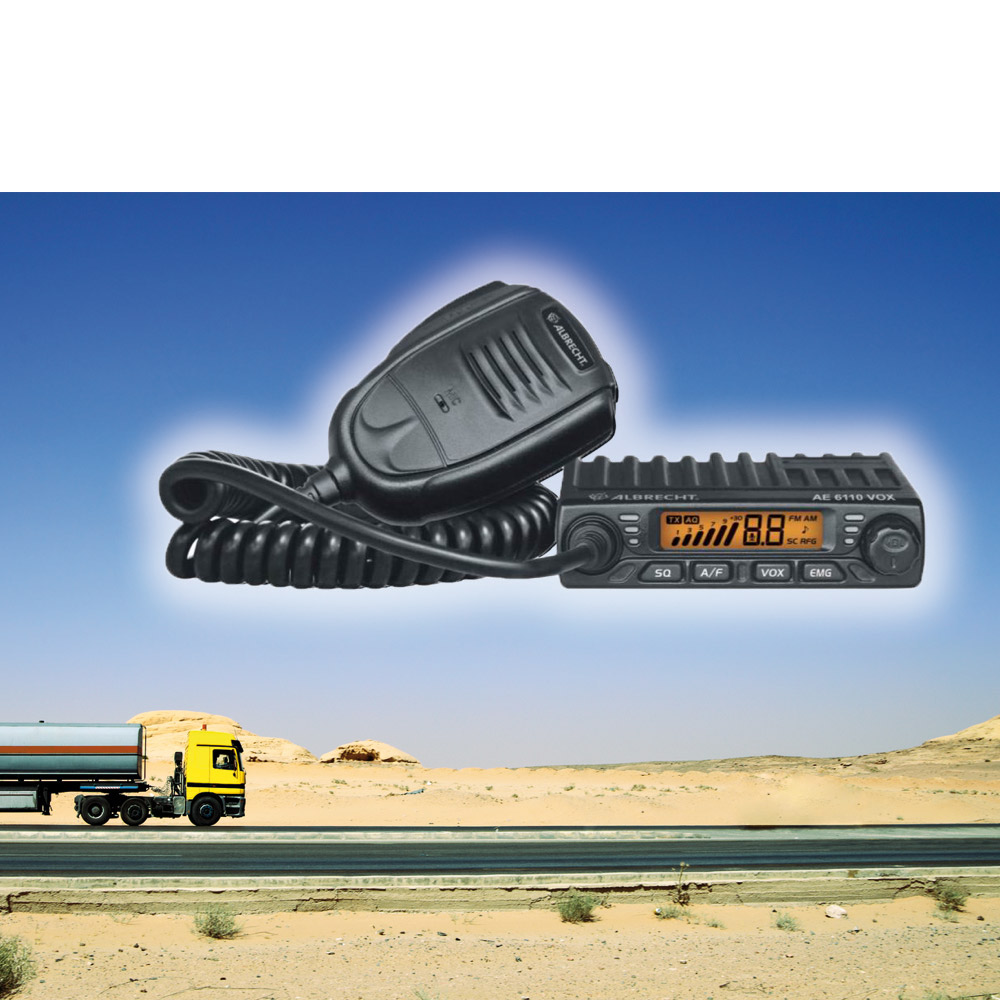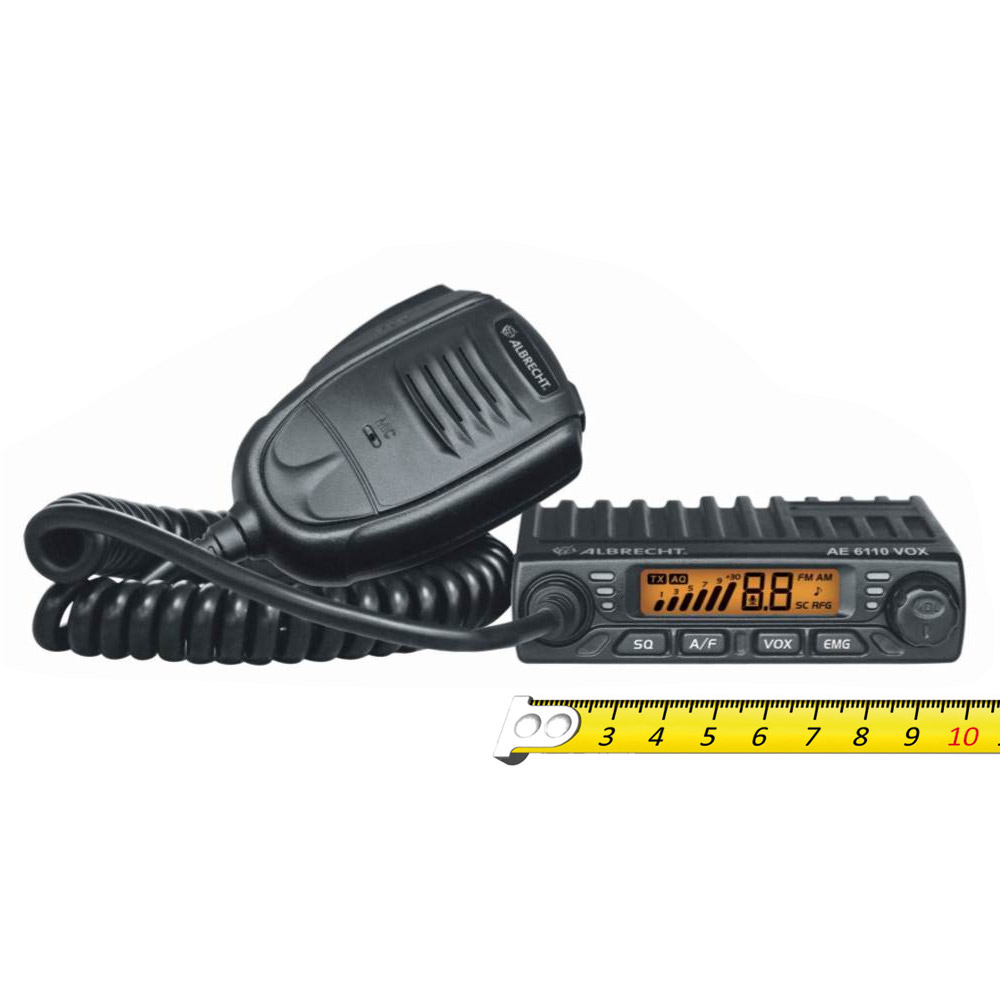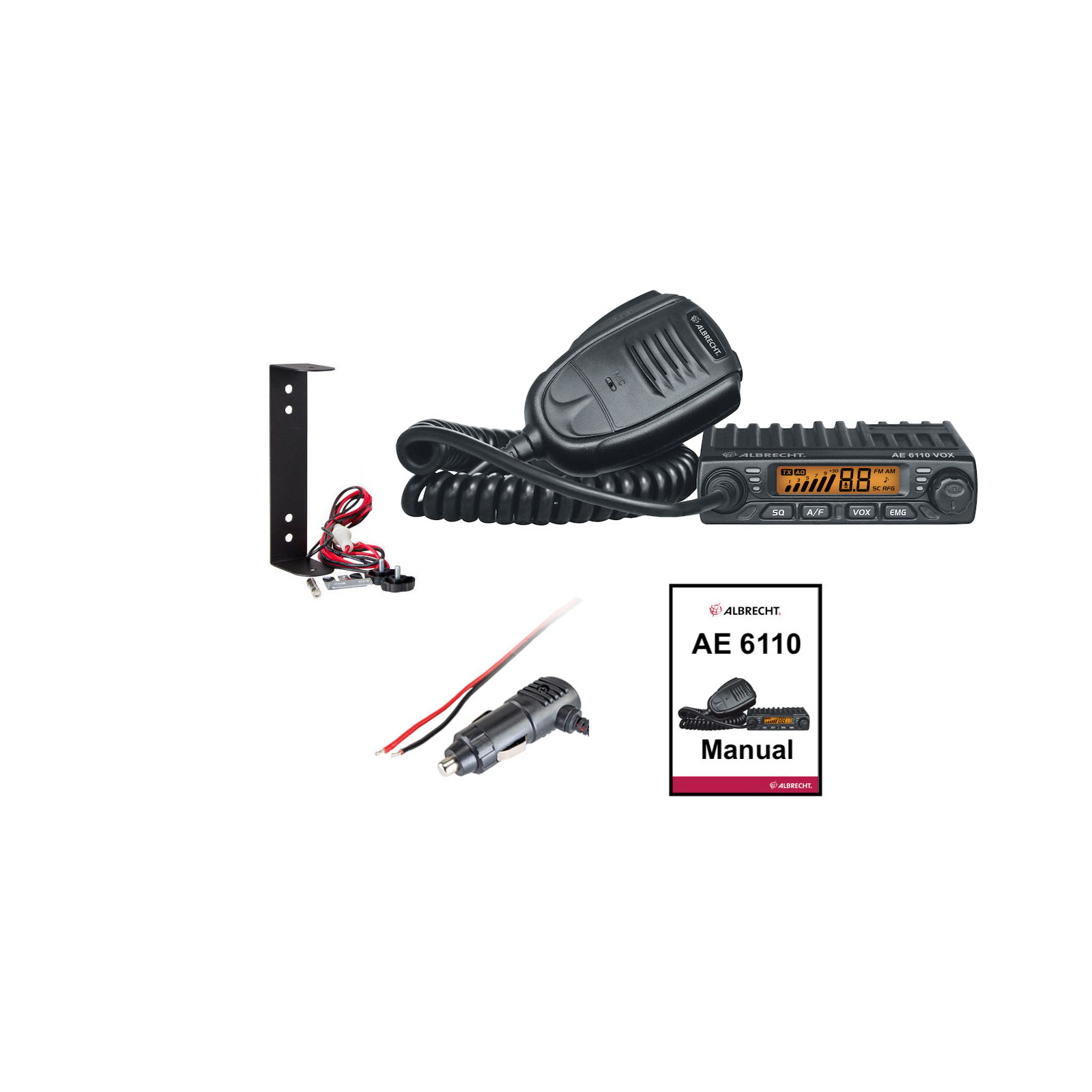 Item no.:12613
EAN:4032661126139
Share this product now:
Description
►
New: with integrated VOX function for hands-free talking in the vehicle
►
Compact mini CB radio unit
►
All European CB standards
►
Sturdy die-cast housing
The power dwarf! A CB radio in slim-line format.
The Albrecht AE 6110 has all the essential functions you need. The highlight: with a width of just 10 cm and a height of 2.5 cm, it easily
fits
into
the smallest of spaces. With its die-cast housing, it is very stable.
Functions:
S-meter, 6-step
LED indicators for RX and TX
VOX hands-free function
Receive sensitivity adjustable (RF Gain)
Channel 9/19 direct selection button (EMG)
4 Watt AM/FM
Automatic squelch (ASQ), 9-level adjustable
Channel selection buttons on microphone
Channel scan
Key lock
Socket for external loudspeaker
Technical data:
Dimensions: 102 x 100 x 25 mm
Weight: 450g
Supply voltage: 13.2 V
Power consumption: 2 A max.
Operating temperature range: -20 to +50 °C
Antenna input: UHF, SO-239
Frequency error: < +/- 300 Hz
Transmitting power: 4 Watt
Interference transmission: < 4 nW (-54 dBm)
Adjacent channel power: < 20 µW
FM frequency deviation: < 1.9 kHz
AM modulation depth: < 90
Receive sensitivity: better than 1 μV (20 dB SINAD)
Mirror selection: 70 dB
Adjacent channel rejection: 60 dB
Audio output: 1 Watt into 8 Ohm
Frequency response: 300-3000 Hz
Scope of delivery: AE 6110 CB radio, microphone with up/down buttons, microphone holder, mounting bracket with screws, manual