Back
Albrecht ATR 430 Tectalk Training Set
incl. transmitter, earpiece receiver, accessory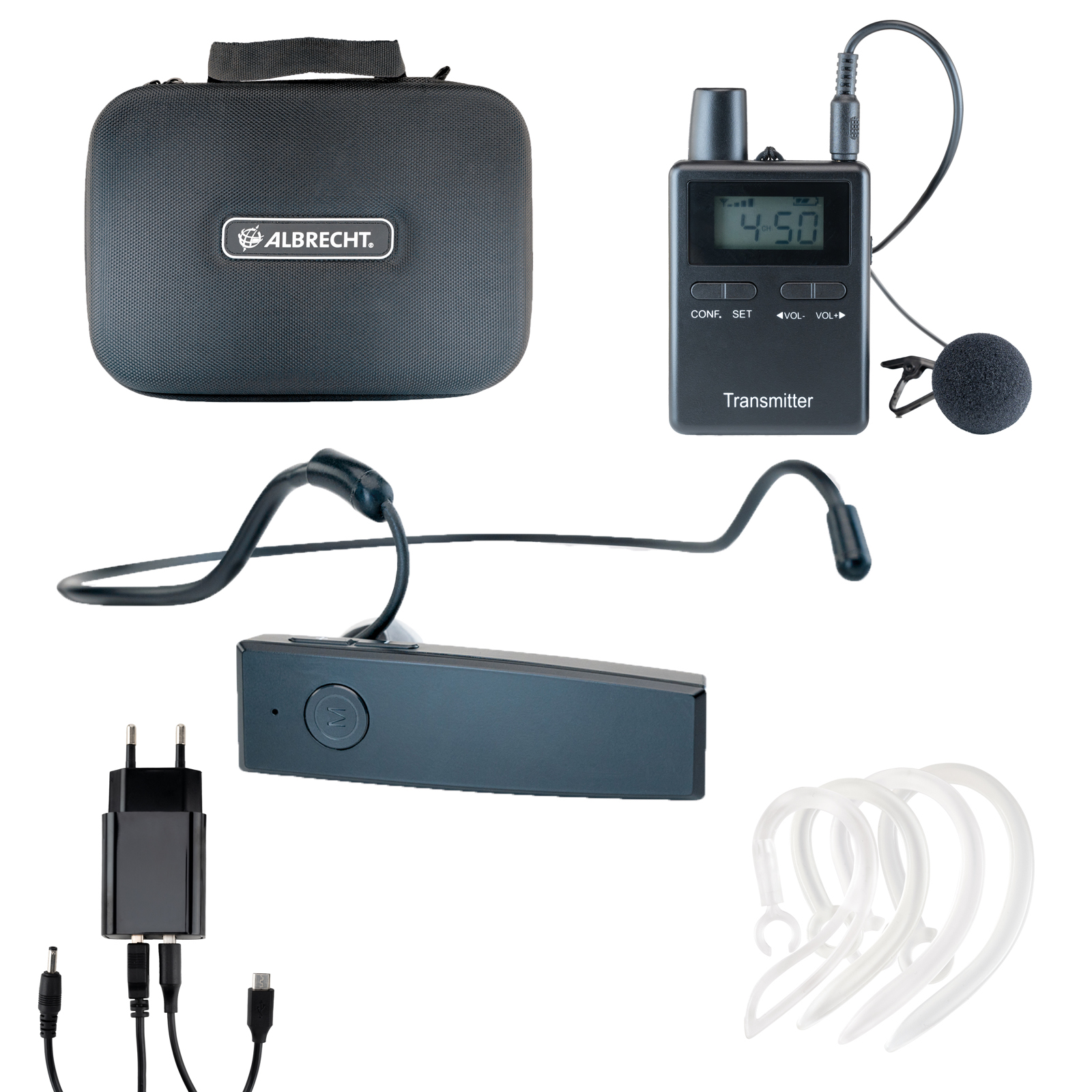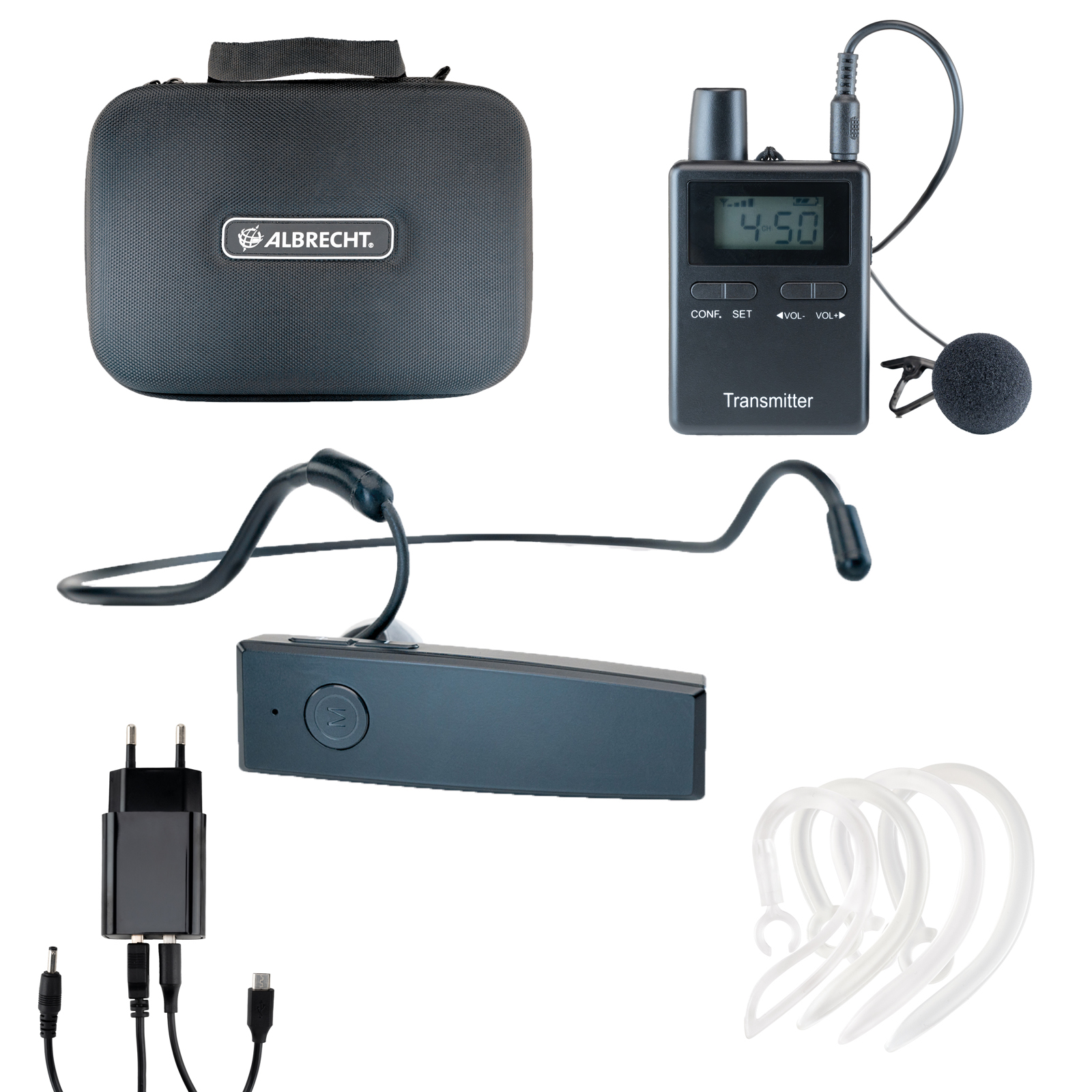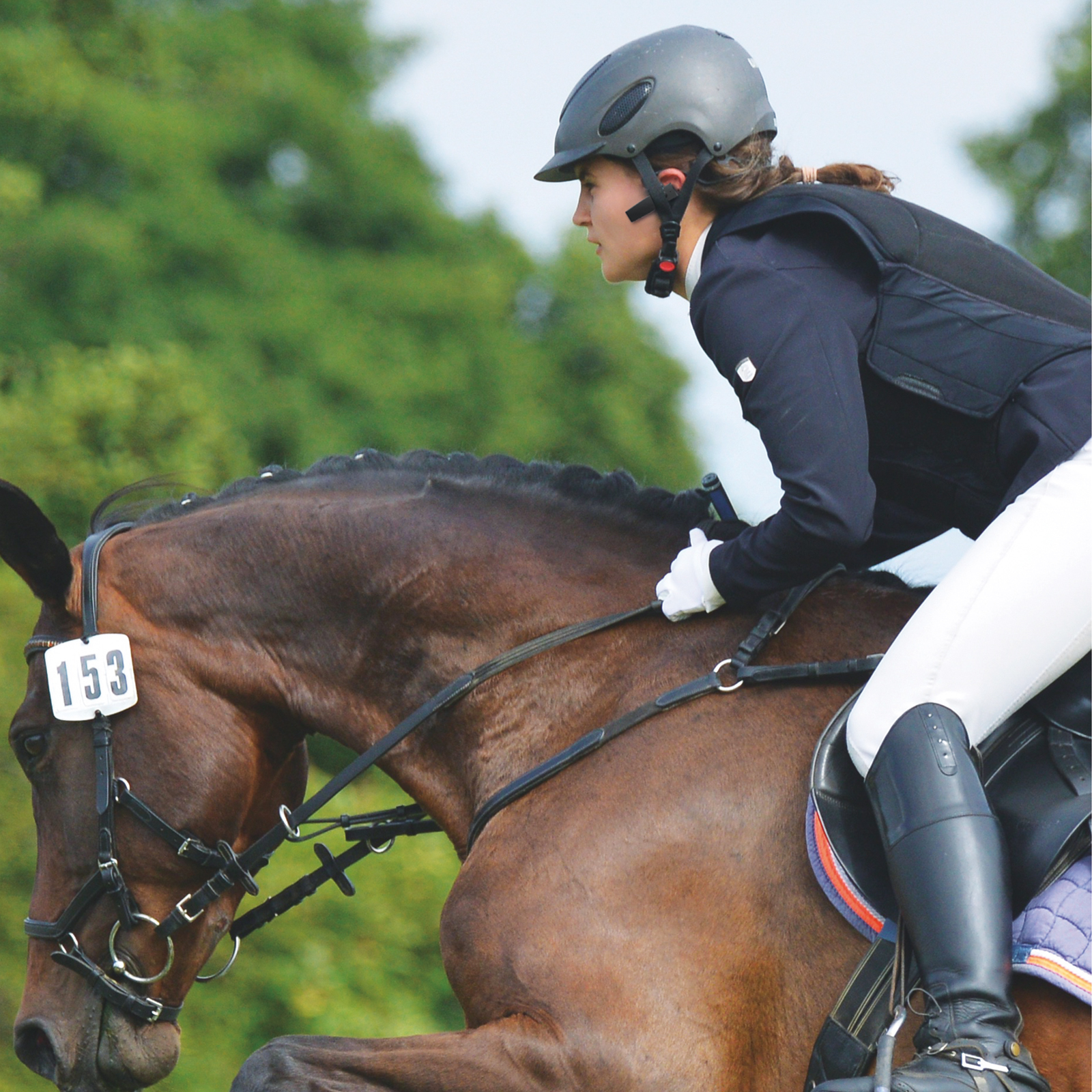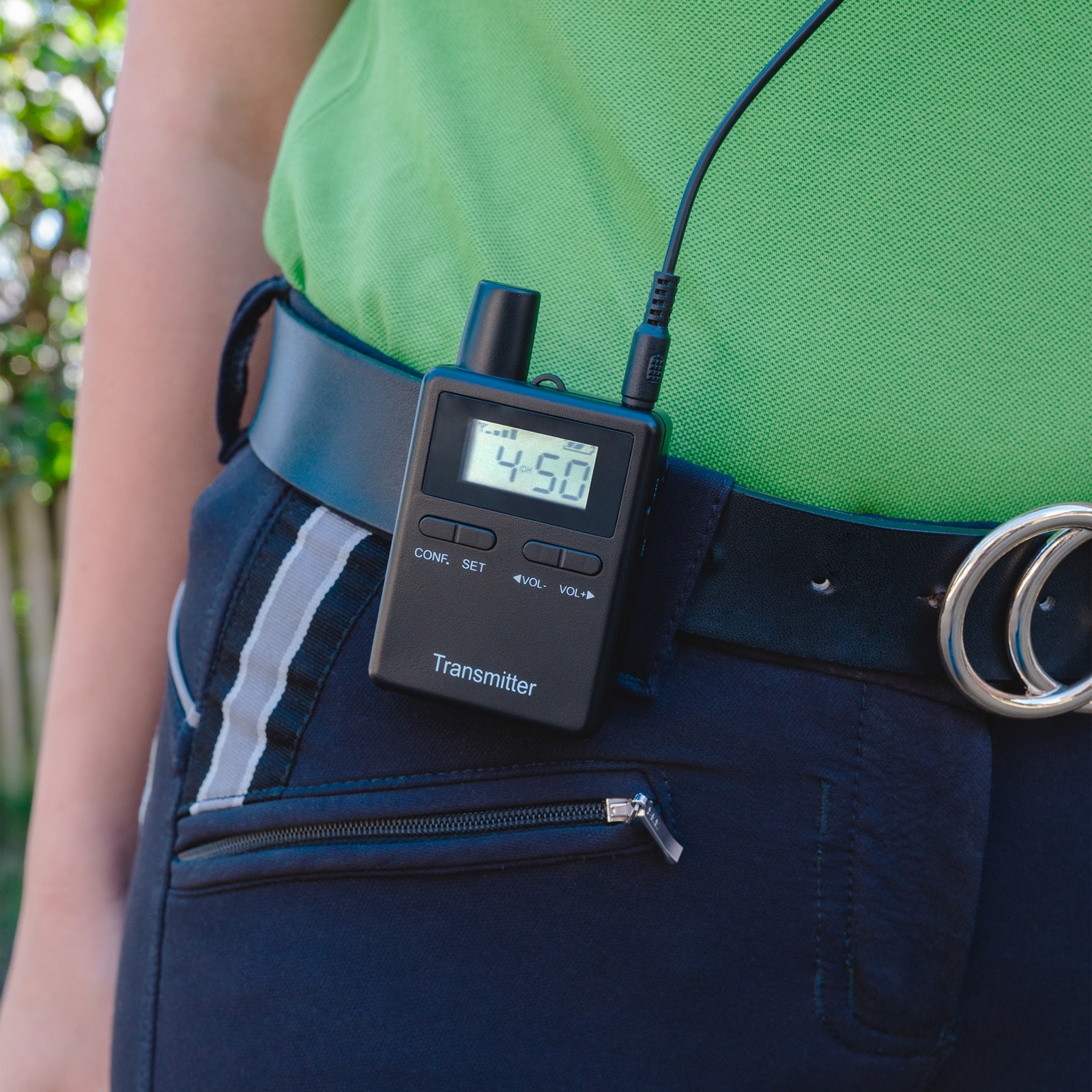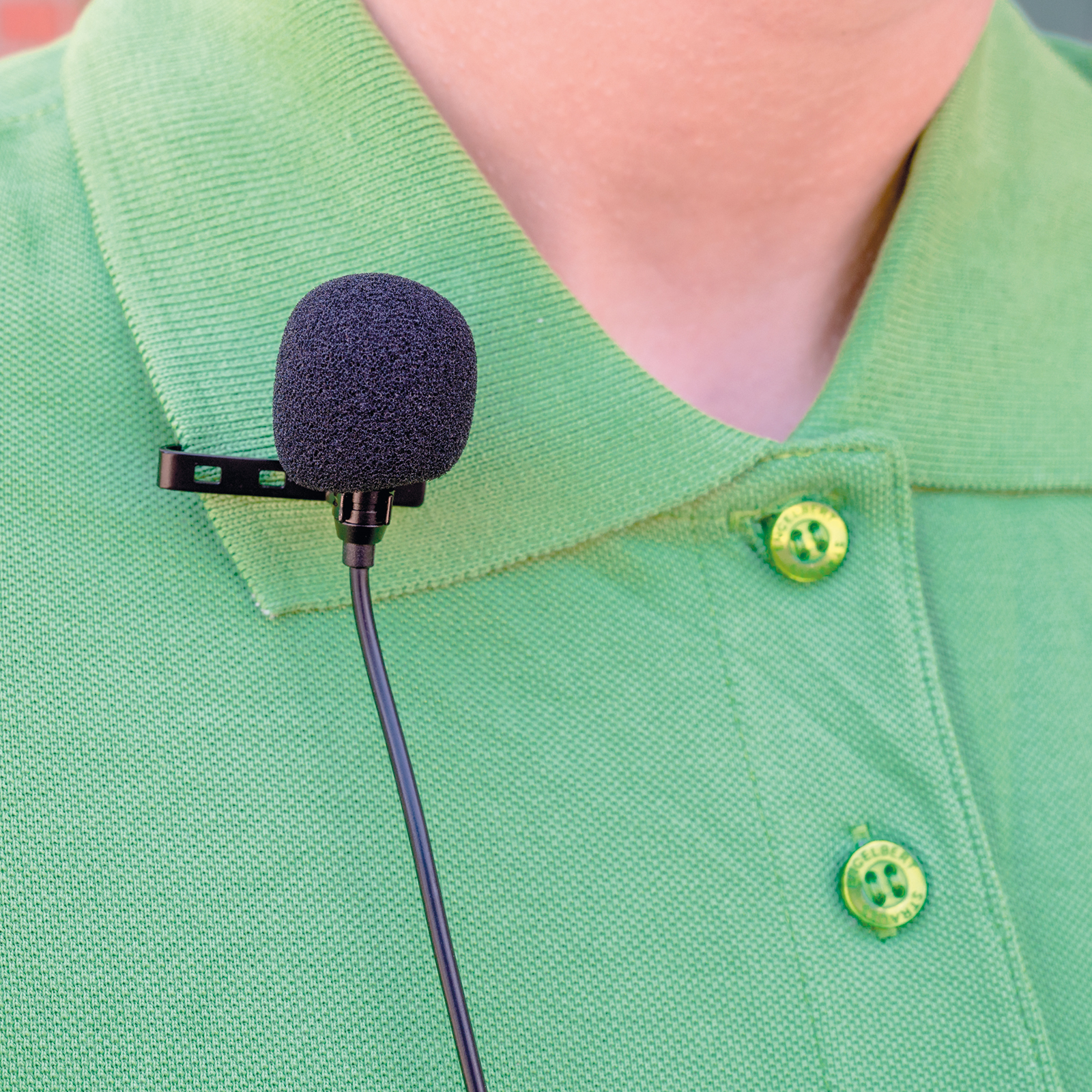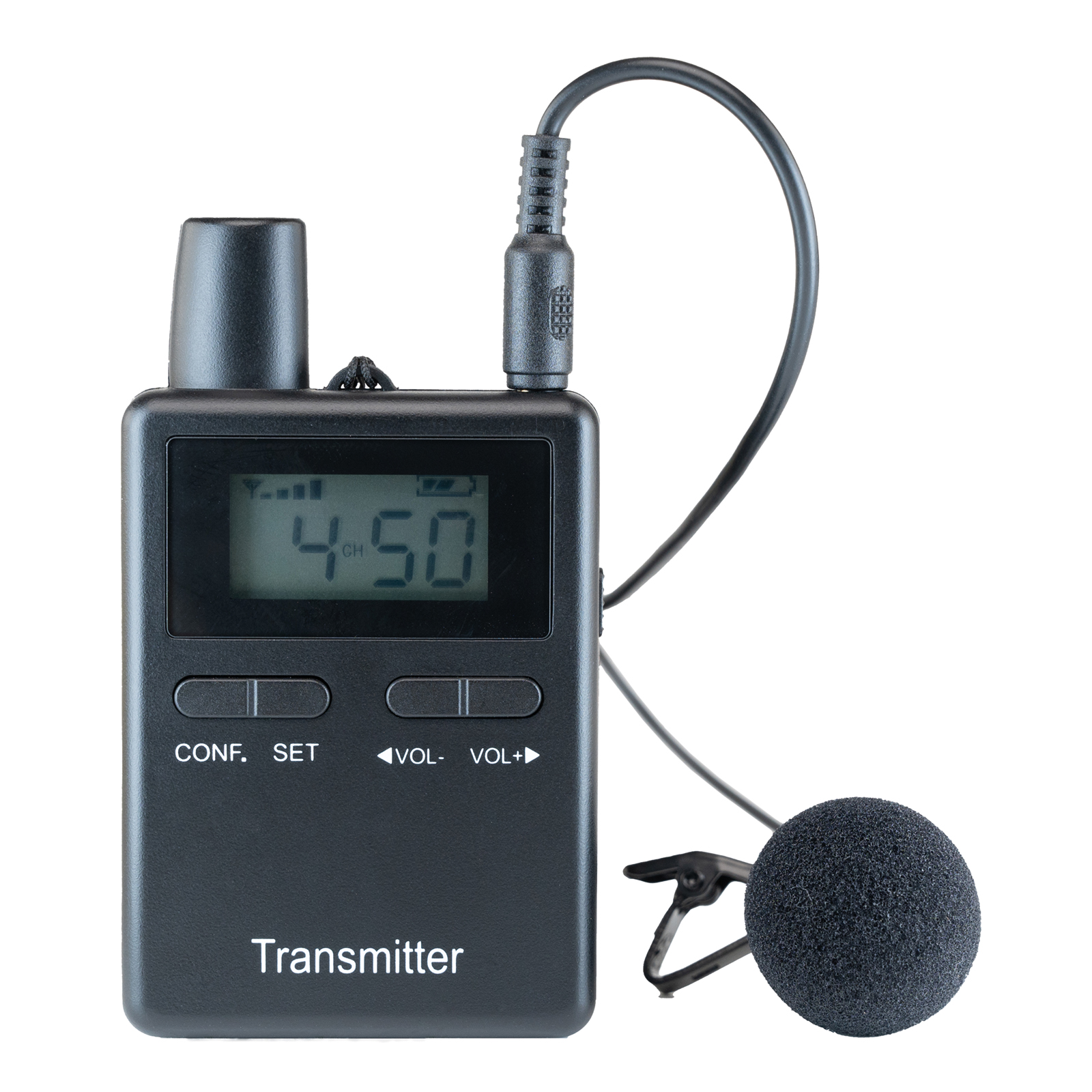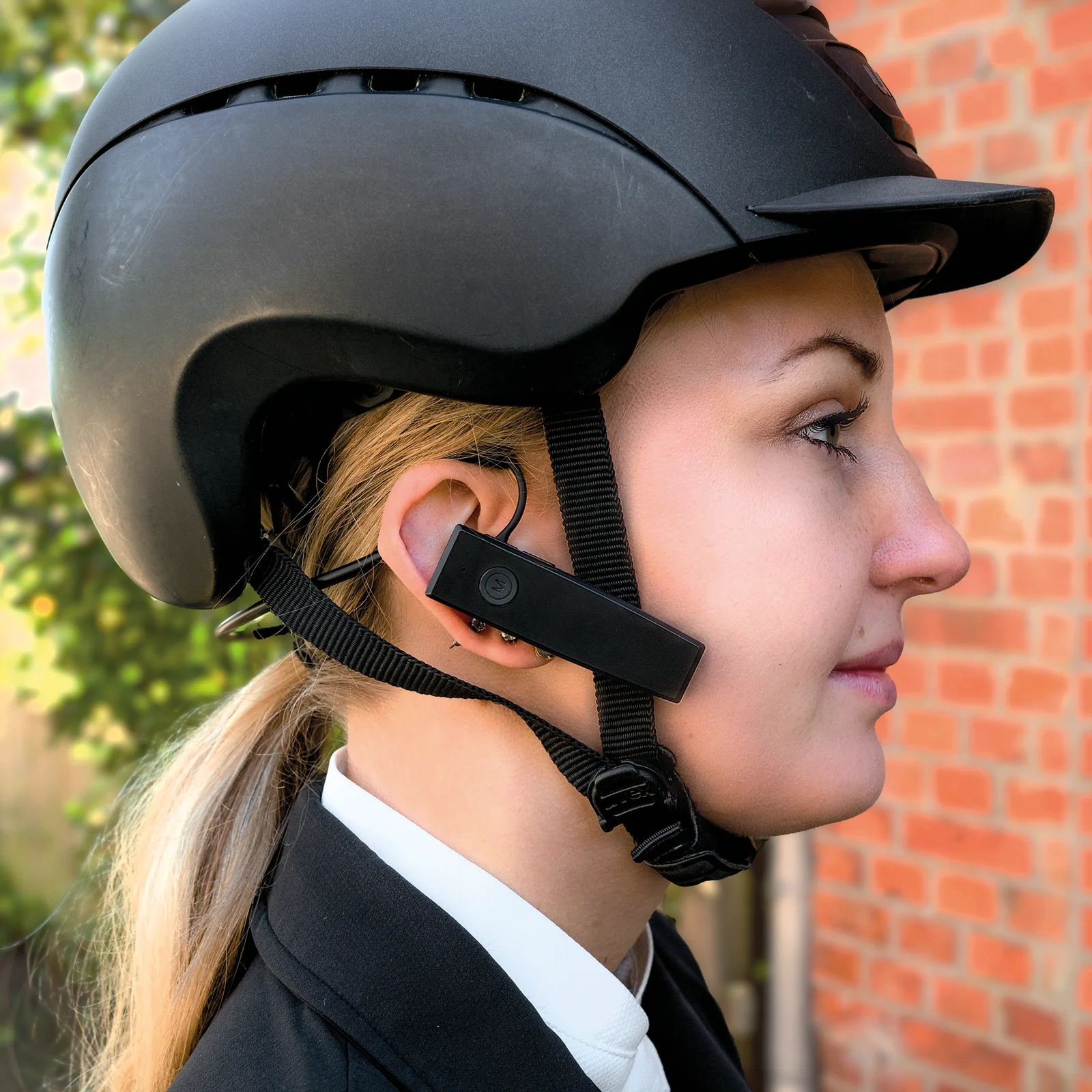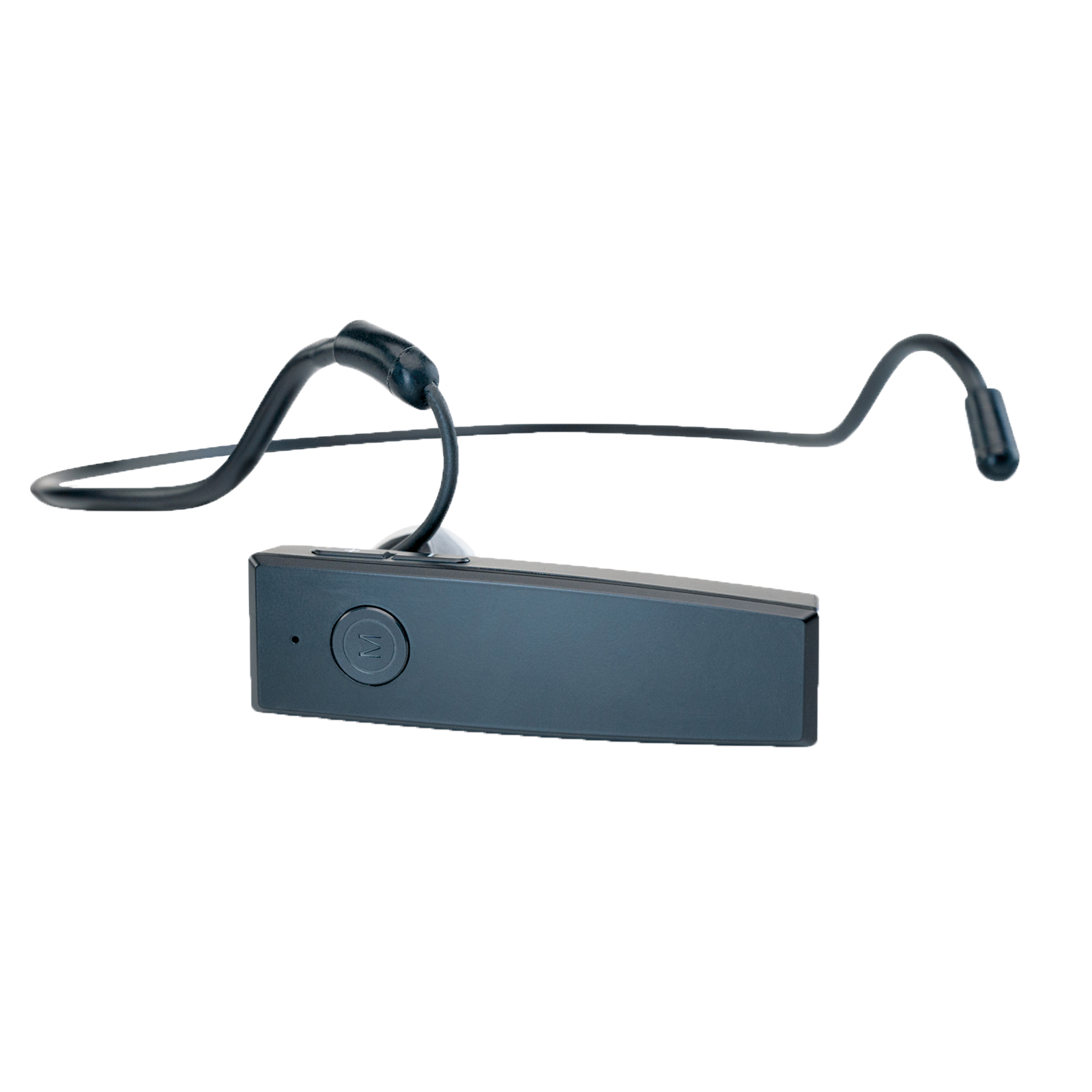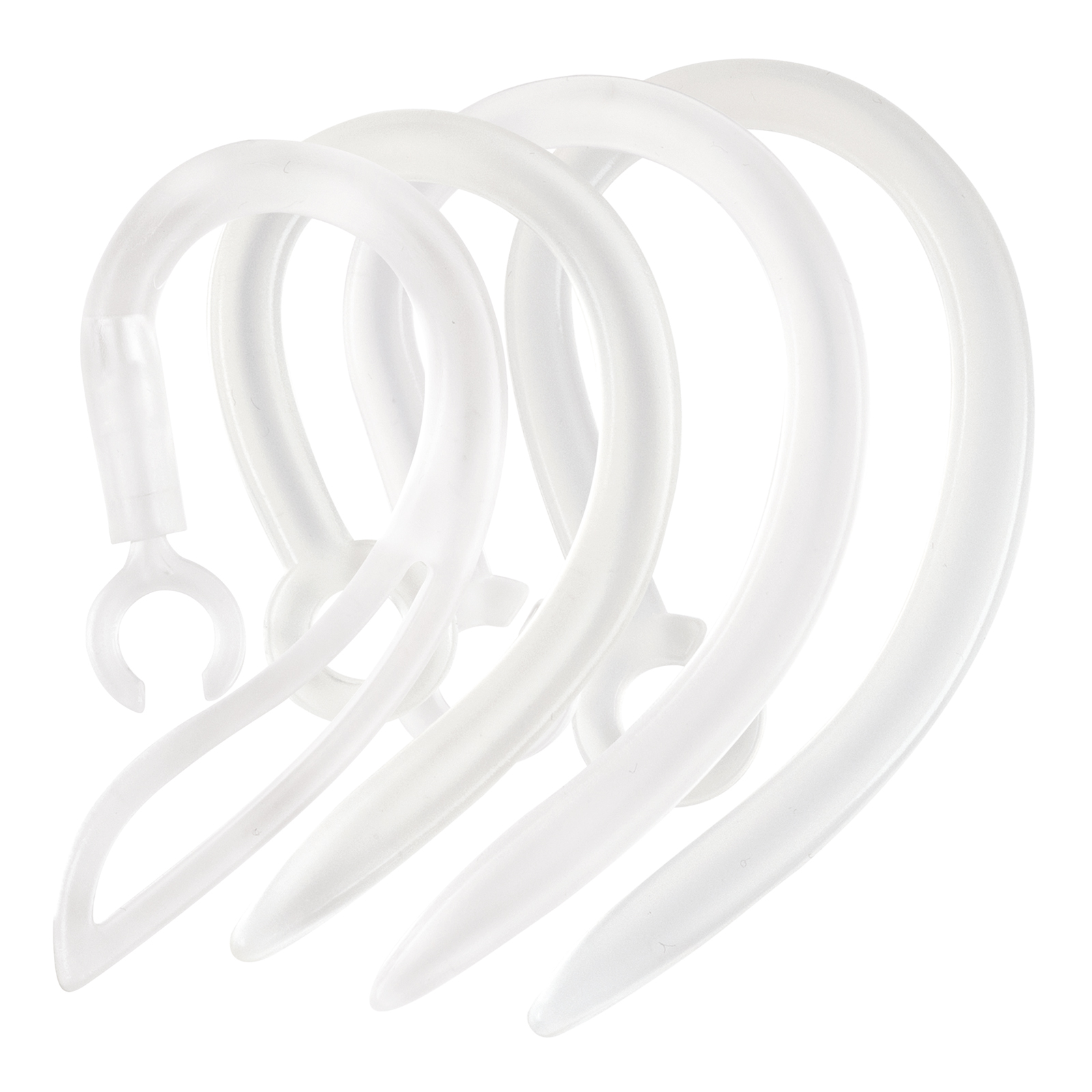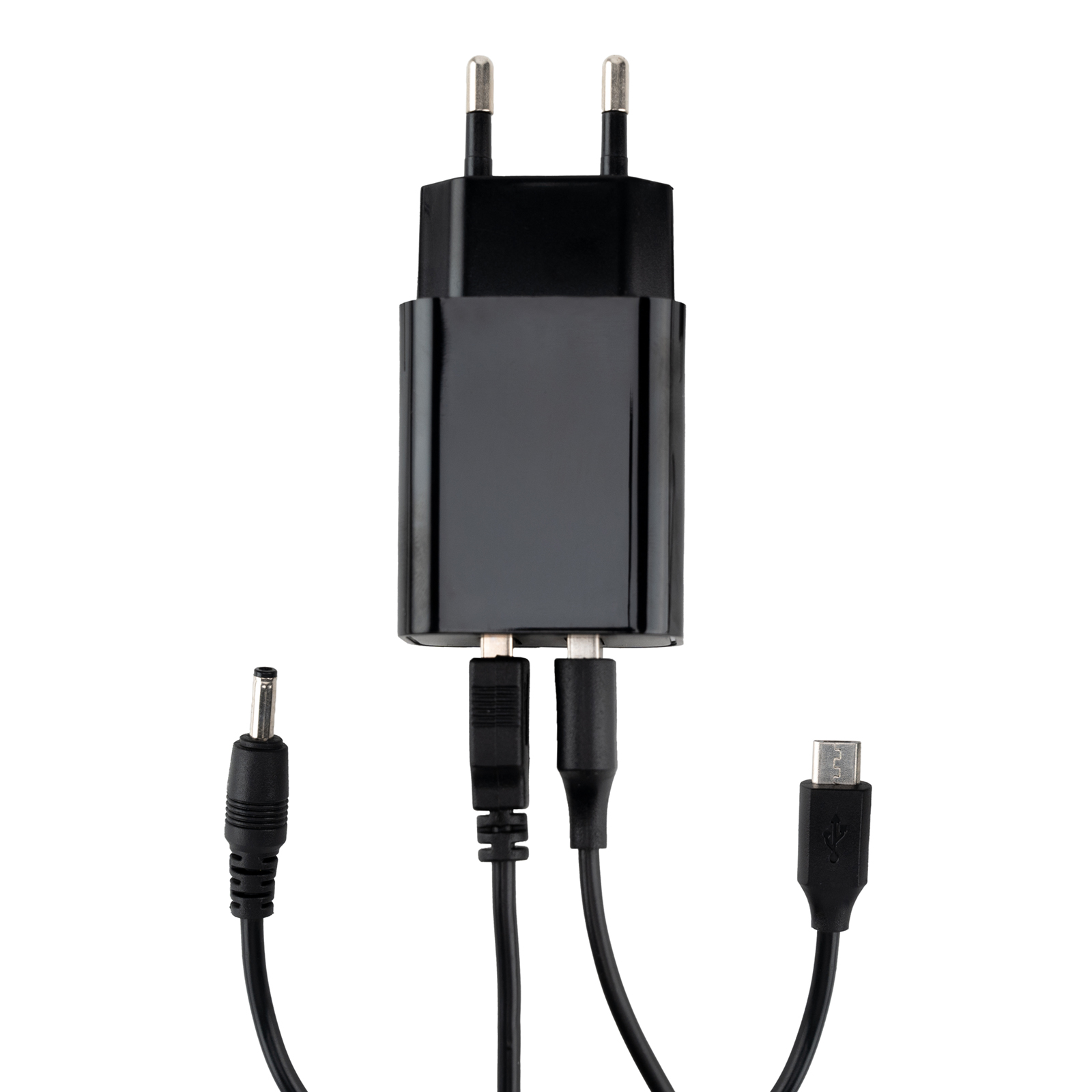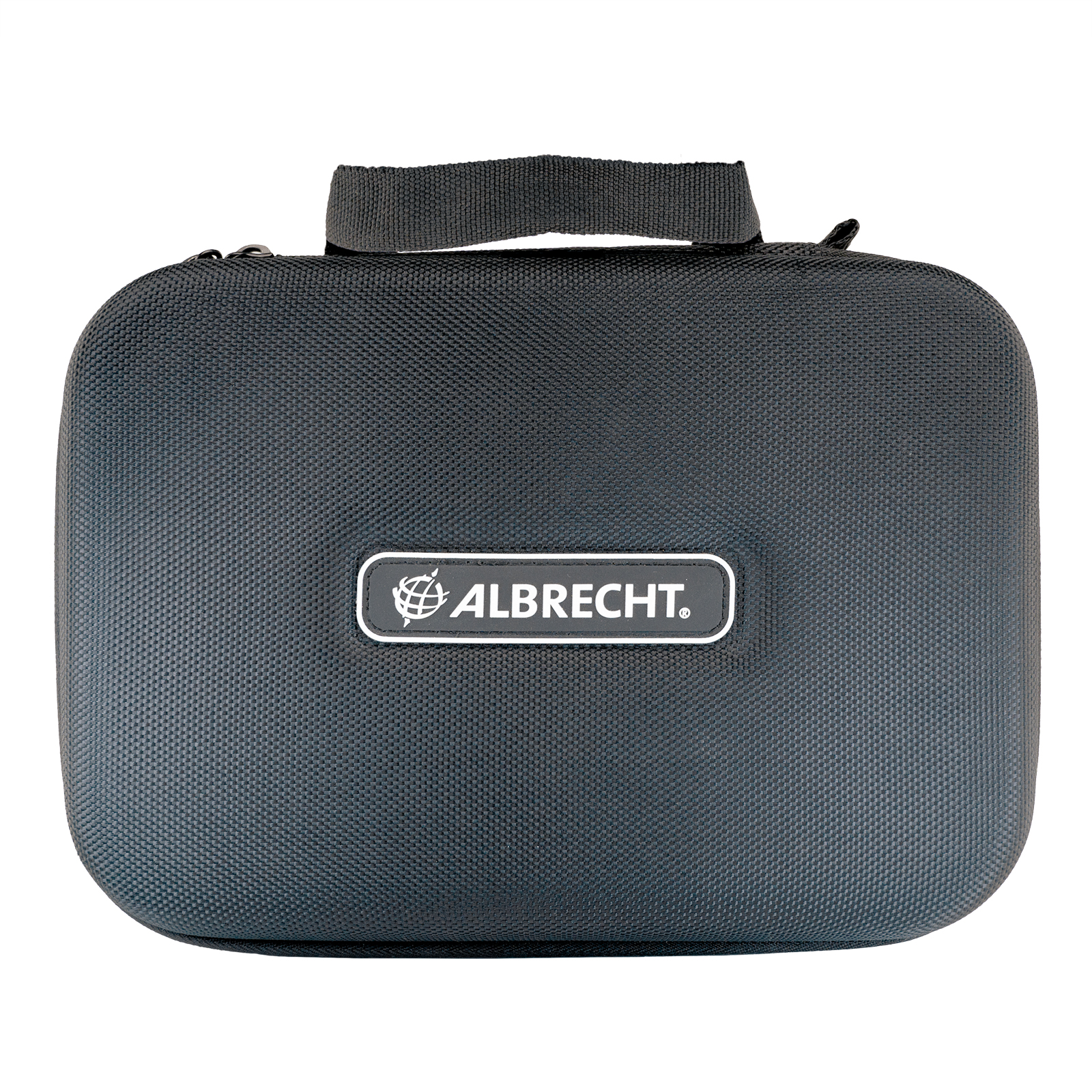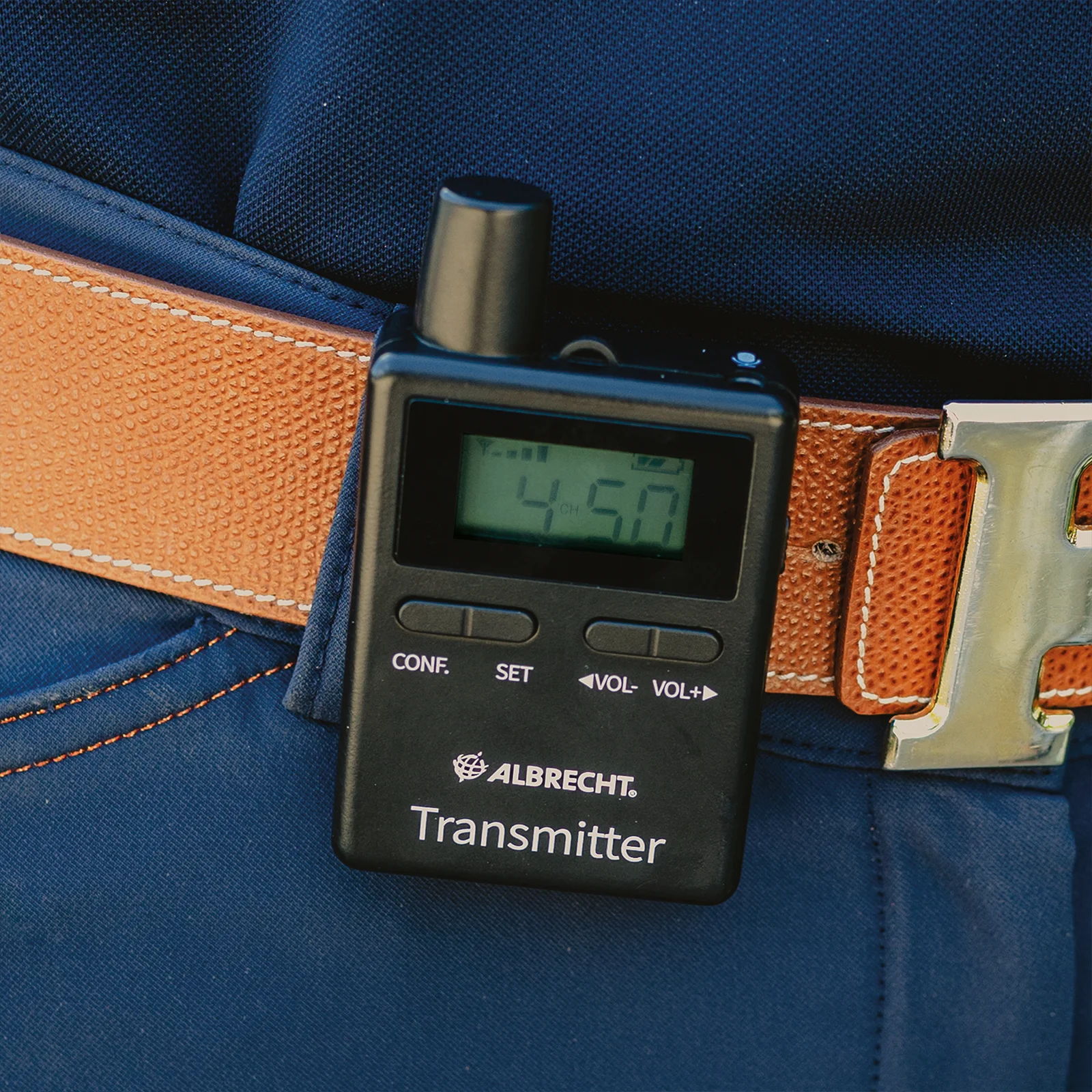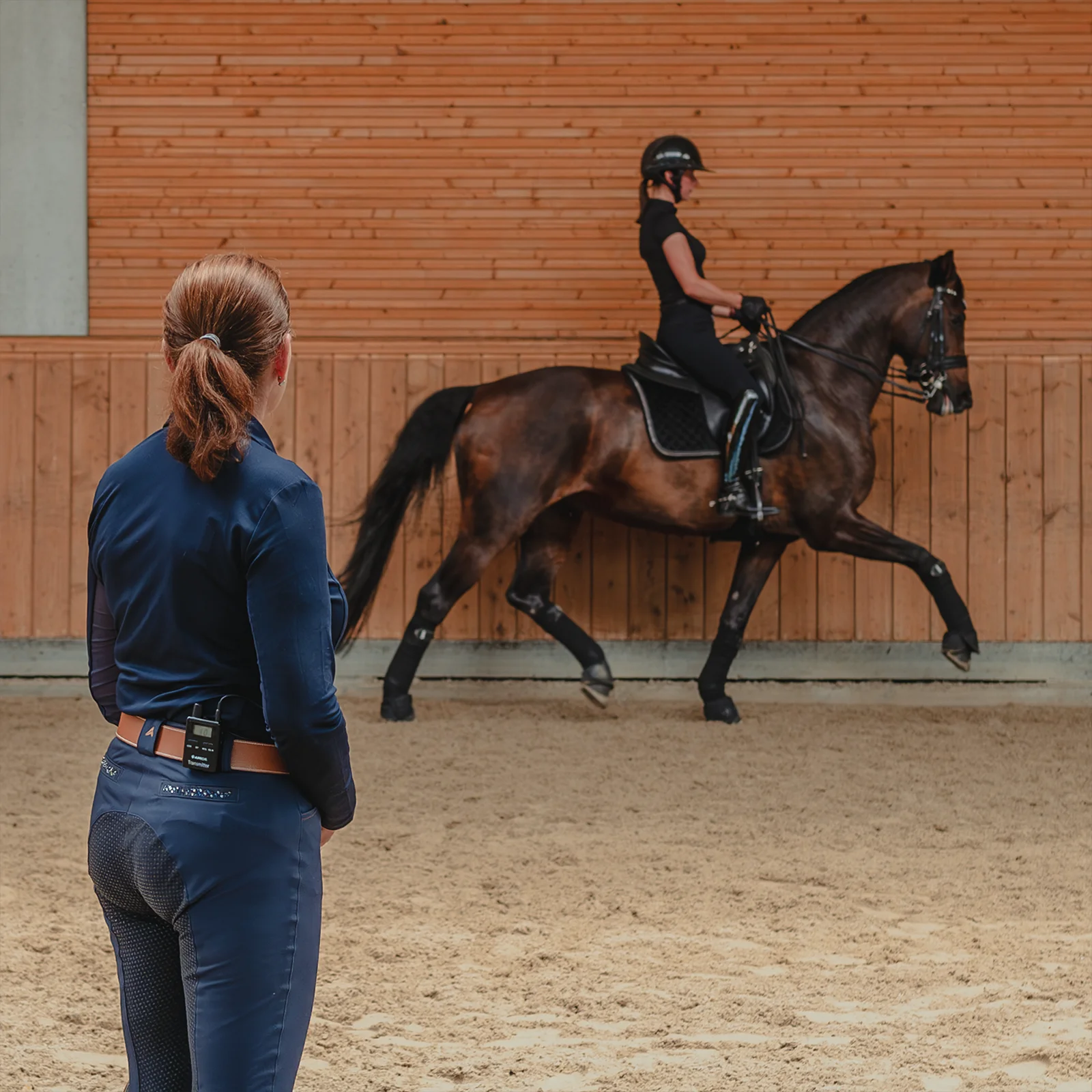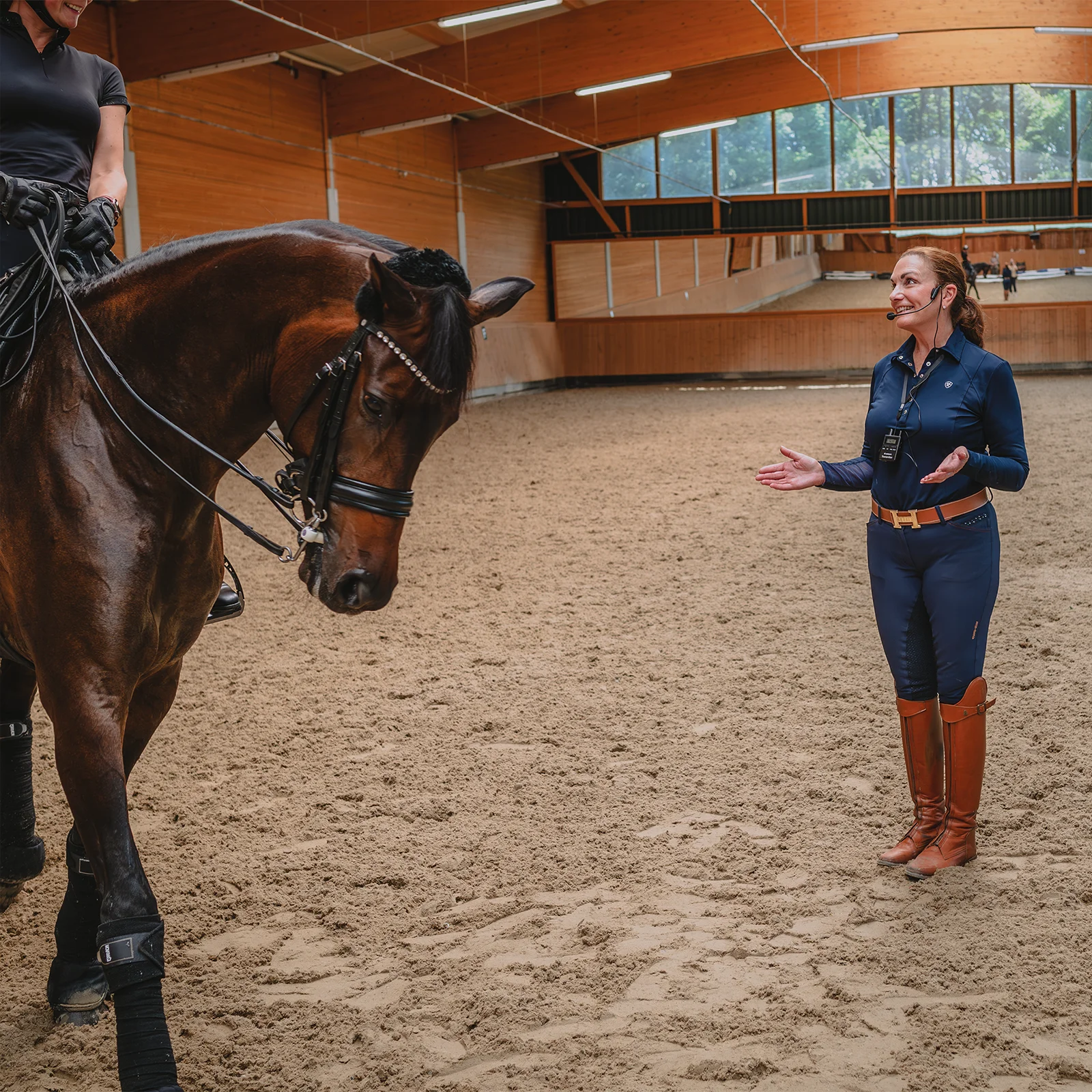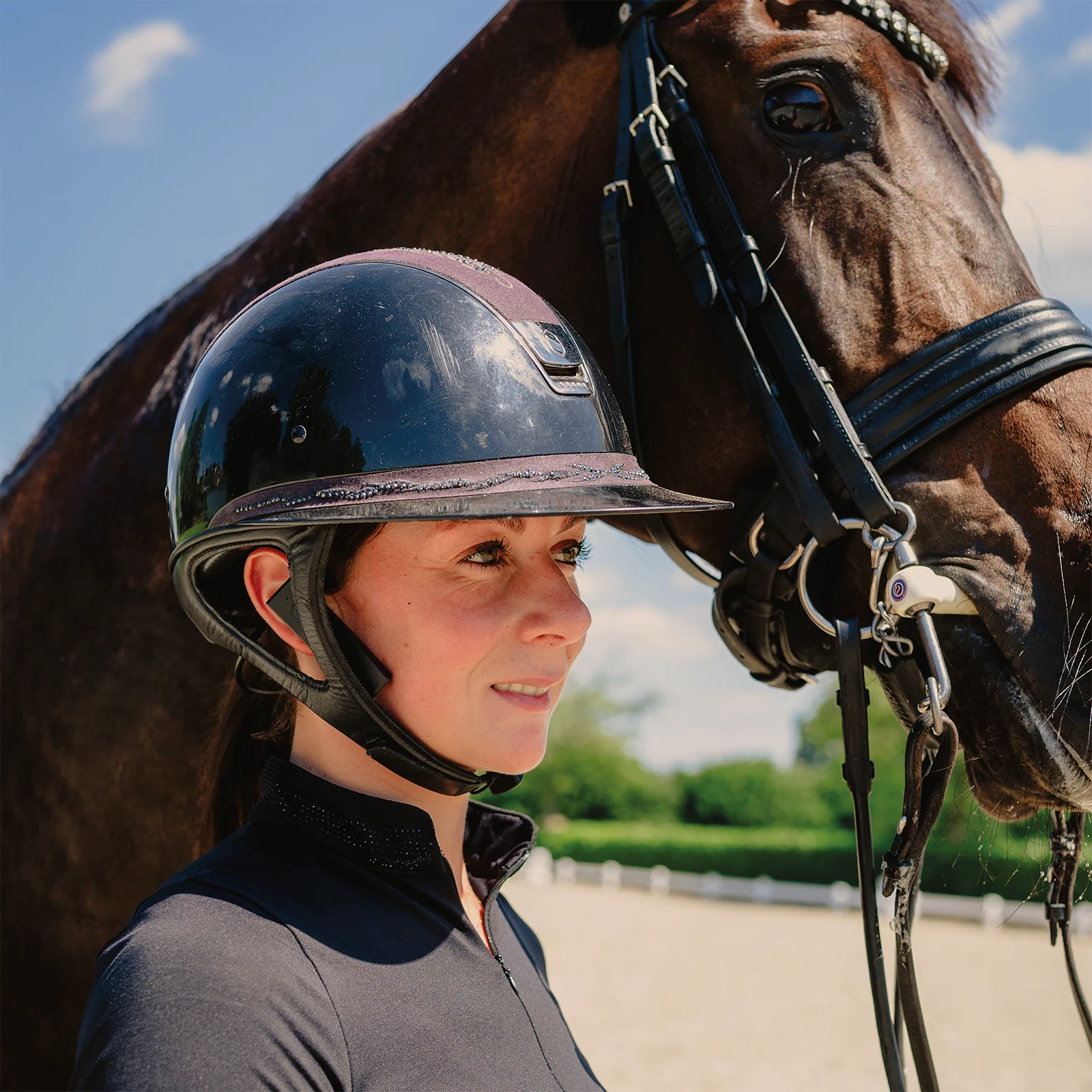 Item no.:29990.S1
EAN:4032661999016
Share this product now:
Description
►
Range up to 300 m
►
Easy set-up
►
High wearing comfort without any cabling for the receiver
►
50 channels for uninterrupted, direct 1:1 or group information
►
18 hours operating time and short charging time
►
Charging via micro USB
The Albrecht Tectalk Training Riding Set has been specially developed for the needs and requirements of horse riding. It ideally supports trainers and riding students in all training situations, as it not only ensures interference-free, direct voice transmission, but also helps to spare the coach's voice.
The small, lightweight ATT 400 transmitter can be easily attached to the belt with a clip, worn around the neck with a lanyard or stowed in the jacket pocket. A small clip microphone, attached to the jacket or shirt collar, transmits the instructor's instructions directly to the student's receiver.
Minimally placed directly on the earphone, the 18 g lightweight ATR 430 receiver ensures the greatest possible wearing comfort without annoying cabling. To ensure a secure fit, the receiver can be adjusted to the individual ear size and personal comfort by means of different sized earpieces and a neckband. The neckband, like the complete rider set, is designed to meet the special requirements of equestrian sports and is therefore naturally designed to be worn under the helmet.
The Tectalk Training Riding Set is designed so that the instructor can transmit his instructions to the rider or riding group without interference and at a "normal" volume. The receiver(s), in turn, can implement these in a concentrated manner without getting into an unwanted conversation, as the receiver device does not return any interjections to the transmitter. This enables concentrated work on and with the horse.

Scope of delivery:
For the riding instructor: ATT 400 transmitter, belt clip, clip microphone, dual charger for simultaneous charging of transmitter and receiver, carrying bag.
For the student rider: ATR 430 receiver, 4 earpieces, 1 neckband, hygienic silicone ear protection, water protection bag.