Back
Albrecht AE 33 U Handscanner
with USB charging socket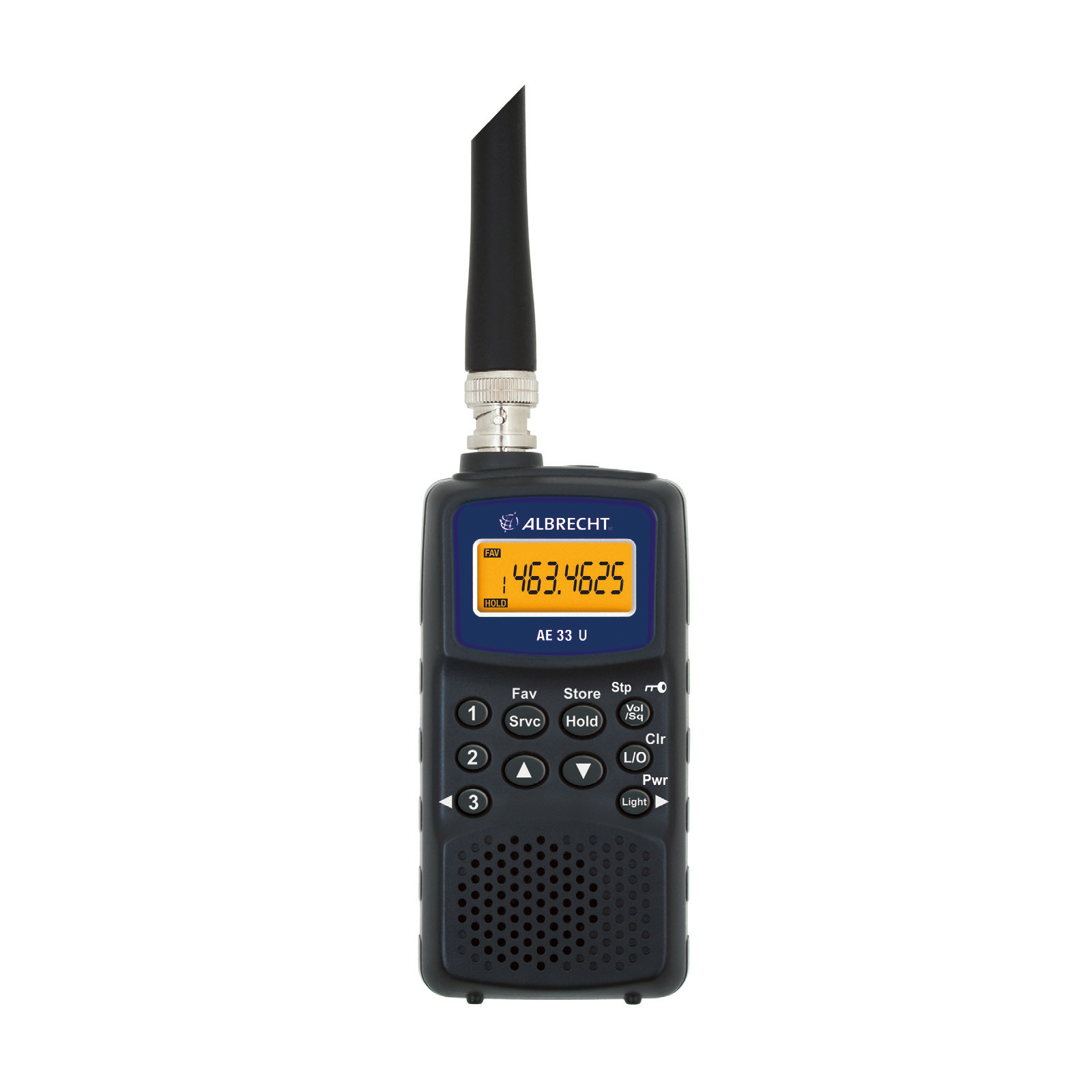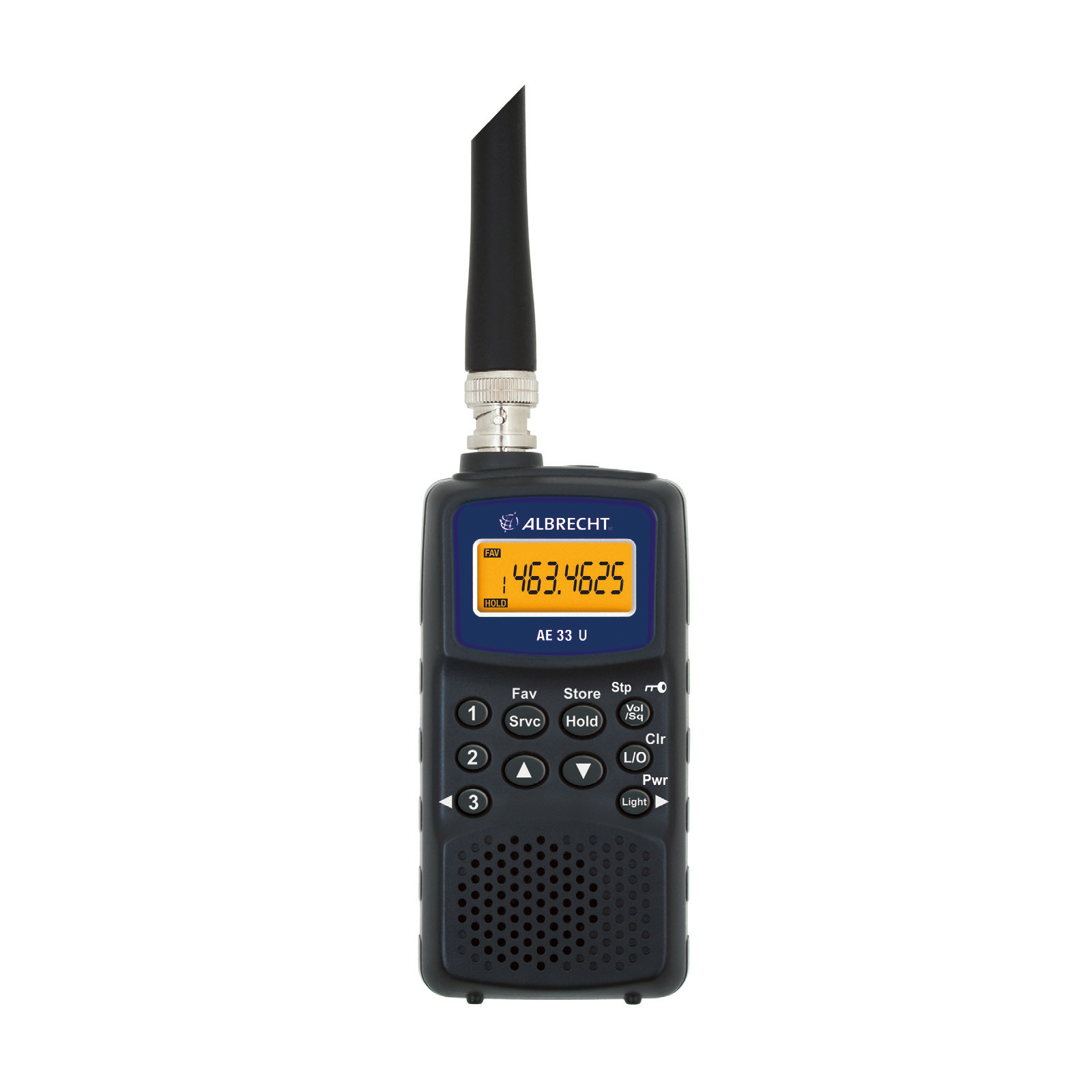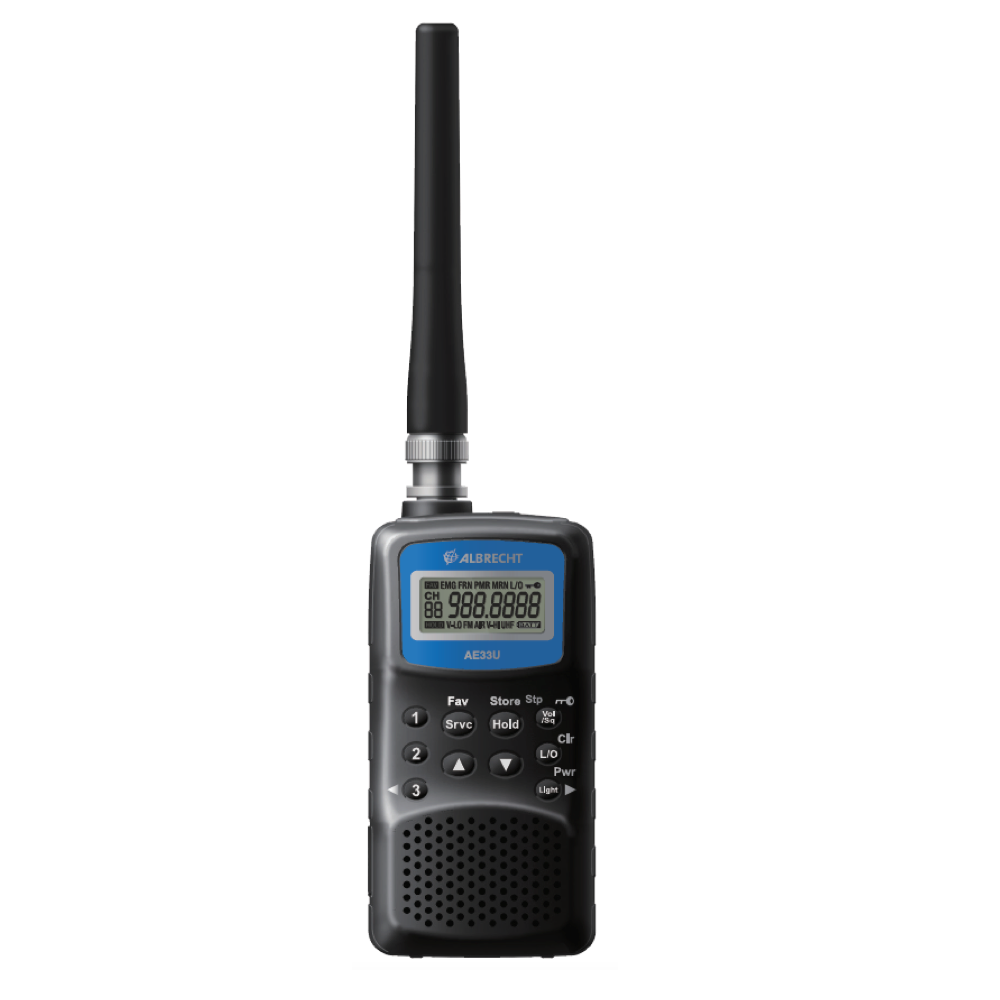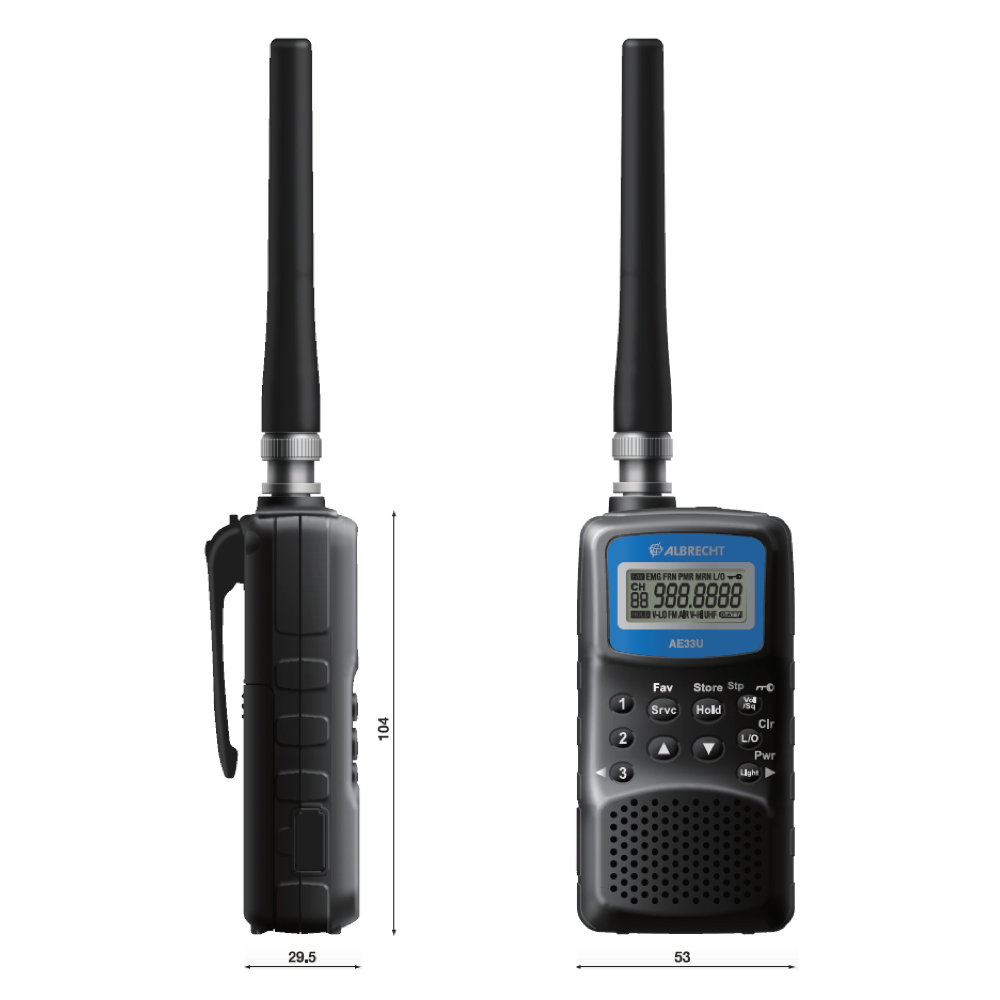 Item no.:27034
EAN:4032661270344
Share this product now:
Description
This small and compact handheld radio scanner receives the complete bandwidth of FM radio in the 50 kHz grid and has all the features that the demanding user wants.
NEW: USB charging socket on the unit
Technical data:
9 pre-programmed service bands:
78 - 87.295 MHz: 4 m band (incl. BOS)
87.3 - 107.95 MHz: VHF radio (50 kHz grid)
108 - 137 MHz: Aeronautical radio (AM)
137 - 174 MHz: 2m band (amateur radio, freenet, professional radio, marine radio)
406 - 512 MHz: UHF (amateur radio, PMR 446, professional radio)
2 switchable band plans
Frequency grid: 5/6,25/8,33/10/12,5/20 with 15 off set/50 kHz
180 memory locations
3 direct dial memory locations
Memory search: 30 channels/sec.
Search delay: 2 sec.
Memory for blanking channels: 40
Detachable antenna (BNC)
Stereo headphones (3.5 mm jack)
Power supply: 2x AA NiMH or alkaline batteries
Micro USB charging socket
Keypad lock
Illuminated LC display
Scope of delivery: Handheld radio scanner AE33U, stereo headphones, 2x AA rechargeable NiMH batteries, USB charging cable, belt clip, clip-on antenna, detailed manual
Additional items
No additional items were found!